I can tell men have been calling the shots when it comes to the design of family vehicles. If Moms were in charge, it never would've taken so long to build a car with its own vacuum. My gal pals and I have been talking about surviving long road trips with family, and we all agree that the perfect car would make the kids' incessant Are we there yet?!'s worth it.
So what comes standard in this perfect vehicle, fittingly named the Momobile? Only ten of the most intuitive, life-changing features that only Moms could design.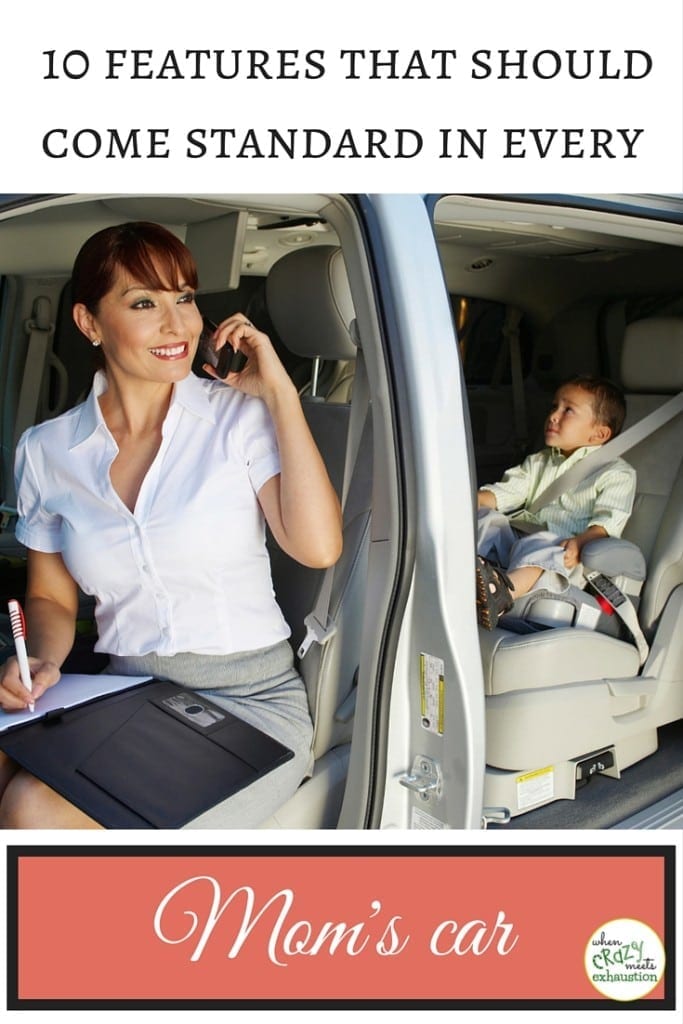 All doors will automatically open and close, but at different speeds. The standard slower-than -Grandma speed is a safety feature; however, if Mom is having a bad day and needs to release a little tension, there is a slam-it-with-authority function available.
The second row seats fold to make more room…and to reveal a mini-bar stocked with juice boxes, fruit snacks, and vodka. Disclaimer: the vodka is for the driver, but not while she is driving. Duh.
A surround-sound audio and video system that replaced the cries of "She's touching me!" and with some soothing Mozart. We're curing road rage right now, people.
Forget your umbrella? The kid's sippy cup? You've just realized you're out of milk and have to make an impromptu grocery run—AND YOU'RE NOT WEARING ANY MAKEUP?! Have no fear: much like a hotel's "Did you forget your toothbrush? service," our Momobile comes equipped with a glove box stuffed full of Mommy Essentials including diaper bag items, a fresh mascara, and breath mints.
You'll never have to worry about your carbon footprint in the Momobile; this beast runs on dirty diapers! Unlike those annoying diaper pails, this system never needs refills, nor does the stench punch you in the face when you open the canister. The Momobile offers a seal that contains the stink, and an easy to maneuver lever that makes tossing out and filling up a cinch.
The review mirror doubles as a magnifying glass. 7-hour soccer tournaments afford ample time to pluck those chin hairs.
Bluetooth doesnotinterrupt the music. Rather than cut off your rendition of Sexy Back, the Bluetooth function kindly informs the caller that you are harmonizing and should not be bothered.
The trunk/hatch/liftgate doubles as an extendable roof. Until kids' events are actually canceled due to inclement weather (don't hold your breath), take shelter under the make-shift roof instead of dying a slow carbon monoxide death in driver's seat.
There is always WiFi access in the Momobile. Always.
Much like Siri, only smarter, the Momobile comes standard with Yes Ma'am. Yes Ma'am is designed to never tell a mother no. EVER. The best part about Yes Ma'am? Moms can customize the voice. There's just something special about Chris Hemsworth telling Mama YES.
On the luxury model, the Mombile boasts an automatic glass partition that separates the grown-up space from the kid space, but don't let that stop you from throwing your mother-in-law back there. You're welcome.