If you're not familiar with Suzy's story, you can read about her spoiled rich kid troubles HERE. In a nutshell, little Suzy is upset that, despite being of the Caucasian Persuasion, she did not have first dibs on her college of choice; she muses that lesbians and international students are stealing her seat at Ivy League schools. Though her piece is a self-proclaimed satire, the nature of her complaints makes wonder if it's not an 18-year-old's version of a toddler's tantrum. Suzy lives in my neck of the woods, but I'm too busy wiping my kids' butts to chat her up (by the way, that's what 6+ years of college will get ya, Suzy: a Masters Degree in Wiping), so I've responded to her editorial with one of my own.
Dear Suzy,
Hello. I am white so my ideas are very important. You may not like them, but that's okay. In fact, you are encouraged to contact Anderson Cooper regarding my communication, as I would so love to be on his show!
Now that we've gotten the formalities out of the way, let's examine the "satire" you wrote after being rejected from various Ivy League schools, AKA: #FirstWorldProblems.
First up, you acknowledge that you "offer[s] about as much diversity as a saltine cracker." I giggled because I thought you were calling yourself a "cracker," then I realized you wouldn't get the joke. Anyway, while you may have been talking about your bland skin color, I would like to politely point out that your personality is also pretty blah. Sure, you're impressive using words like dearth, but I wonder if some of that sparkling racist charm seeped through your college essays, solidifying your spot on admission's Oh Hayle No List.
I also wonder if you have many friends. Why would I say such a thing about a kid? Because you said this:
"…had I known two years ago what I know now, I would have gladly worn a headdress to school. Show me to any closet, and I would've happily come out of it."
In keeping with my girl Tina Fey's SNL skit, I respond with REALLY?! Really, Suzy? So you would gladly become a minority who has experienced intolerance, social injustice, bullying and bigotry so you could go to a fancy school? Just want to make sure I'm understanding you. To clarify: you're an elitist who has zero empathy?
I'm not going to lie to you, Suzy; I kinda wanted to punch you in the larynx when I read this part of your fascinating "satire:"
"I should have done what I knew was best.  Go to Africa, scoop up some suffering child, take a few pictures, and write my essays about how spending that afternoon with Kinto changed my life."
Holy shit, girl. You're a real piece of work.
Know what I make my son do when we're done playing Candyland? We shake hands and the loser offers the winner a heartfelt congratulations. You may find this silly because you prefer to put on your pissy pants when you don't get your own way, but I believe that I'm modeling the kind of respectful behavior I hope my son emulates when he doesn't make the team or is rejected from his college of choice.
Listen, I know that you are disappointed. I can imagine how disgusted you and Mom and Dad were when you sat down at the dinner table to discuss how unfair it is that those pesky African American, gay, and Indian students stole your spot at Stanford. But would it have been so hard to shake your classmates' hands and congratulate them?
What I'm trying to say here is that my 3-year-old is a better person than you. Also? Your parents' epic fail in raising you is duly noted.
Here's the thing, Suz. Can I call you Suz? I give you credit for not accepting no as the answer to something you want so badly, and for keeping your eye on the prize. More power to ya, really. But the manner in which you presented yourself, in writing and on national television, made you look like a bitter, spoiled, pretentious, entitled brat. And don't even get me started on your parents! Don't get me wrong, I am very happy for you and your GPA. Your SAT scores are incredible, and as an English teacher who hails from your neck of the woods (how 'bout them Buccos?!), I would give my left arm to have a student of your caliber in my class. That said, numbers and scores don't speak to your character; your actions speak to your character. And after your stint on The Today Show, a lot of people think you kinda suck. I am among them.
I understand that not everyone will share my opinion; in fact, I've spoken with some this evening who believe what you are saying has merit. To each her own. But the bottom line is this: life has a way of leveling the playing field. This state school gal is currently working with Harvard and Notre Dame graduates, and these women make the same amount of money as I, and–hold onto your white hood, Suz–we are friends.
Do you need a minute?
I sincerely wish you all the best, and I hope that you achieve your goals and reach your dreams and all that other happy crap. In the meantime, if you need a lesson in humility and grace, my 3-year-old and his Candyland board are available after nap time.
Please don't compare your writing to 30 Rock ever again,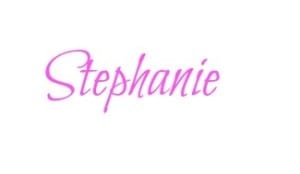 Let's be friends…
Originally published April 4, 2013