When I married my husband, I also married his credit card debt. As a single guy and a baseball coach, it was nothing for him to charge each meal of the day, a dozen bats, and gas for the tournaments every week. And then I came into the picture. There was my ring (gorgeous–well done, husband), fancy vacations, preparations for the wedding, and an extravagant honeymoon on which we spared no expense. A year after sharing a home and a last name, our debt started giving us heart burn. Or maybe that was just my cooking? At any rate, the debt bothered us.
My math teacher husband got down to business and created our Family Budget (capitalized out of respect for all the hours he spent in Excel). We prioritized: budgeting smarter, and paying off the credit card took precedence. Within a year, we were out of the red and on our way to building up our savings account. Woo-hoo! We were also sickened to learn how we had wasted so much money. Boo-hoo! Tracking where and how much we spent was a real eye-opener. If you've never itemized your spending, I totally recommend it, if only to have a reason for that second glass of wine after dinner. And trust me, you'll need it.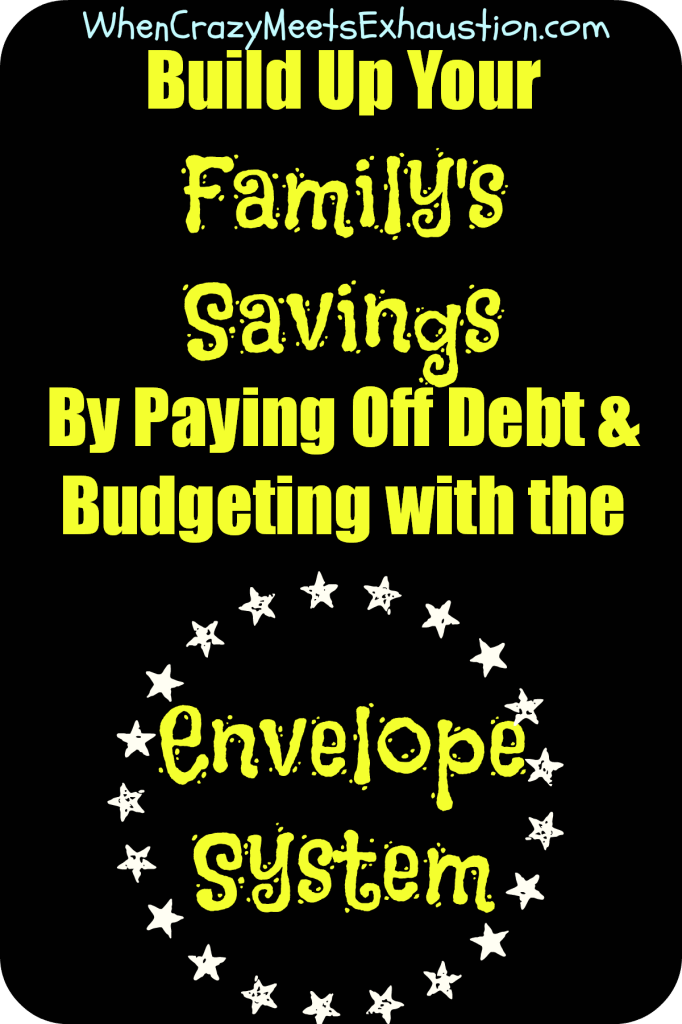 This is what worked for us:
We used any surplus money (from tutoring, tax returns, etc.) and threw it at our credit card debt. Once we had diminished that debt, we started to compare savings accounts for the best deal. Once we found a bank that offered a rate we liked, we started depositing rather than withdrawing. What a concept, eh?! We also found the envelope system quite helpful; each of our weekly or consistent expenditures (groceries, entertainment, etc.) went into a marked envelope and once that cash was gone, it was gone. We've allowed some wiggle room for the credit card, as to earn frequent flyer points and other similar deals, but for the most part, we only charge big purchases.
Because we got a handle on our spending and saving, we've been able to put a pool in our back yard, take our kids to amusement parks and other fun places in the summer, and continue planning for our future together. It's such a relief to be in charge of our finances, rather than have our finances control us. There are still days that I want to go bananas in Target and blow my kids' college funds in the dollar aisle, but I contain my urges. Except today. Sorry, Husband; I needed those yoga pants and shirts and fancy scissors that cut squiggly lines.
Credit card paid off: check
Savings account padded: check
Spending money limited: check
On our way to becoming more responsible adults: TBA