I know, I know–"would she please shut up about pregnancy and babies?!"
She will not.
And here's why: I had professional belly and newborn pictures taken by Misty, a local, super talented photographer who CAME TO MY HOME (this is so clutch, you don't even know), and I want to share them with you. So quit your complaining and keep reading.
I never feel more beautiful or–dare I say, sexier!–than when I'm pregnant. There's just something about being knocked up that agrees with me. I appreciate that not every Mama feels this way due to sickness, swelling, or another of the oh-so-awesome side-effects of carrying a baby. BUT.
Ladies, I'm here to tell you that you are beautiful when you're pregnant. You may not feel it, you may not see it, but you are stunning. I'm the stranger who wants to snuggle your baby bump. I'm the looney tune who wants to take you to lunch and hear every gorgeous gory detail of your birth story. I'm the woman you want to stay away from in the grocery store because I'll get one glimpse of your growing belly and tears will well in my eyes. Mama, you are incredible.
Stop. Quit shaking your head, thinking, "she cray."
Pause for a moment and really appreciate what you are doing when you're carrying a child. It is miraculous. It is beautiful. Our society is way too obsessed with physical appearance to give pregnancy the recognition it deserves, so I'm doling out the accolades instead.
Please note: I am not a model. When I see pictures of myself, my eyes instantly fly to what I deem are imperfections.
That angle makes my nose look weird.
My thighs are huge.
GAH! The double chin.
But when I was given the opportunity to record my final pregnancy in photos, I jumped on it anyway. I mean, I didn't jump because I was pretty huge, so I guess I gingerly walked-ran to the opportunity's side and gently tugged on its shirt sleeve. Anyway, I didn't know if I could truly appreciate these shots now (because of the whole imperfections thing), but I am absolutely certain that one day, I will look back at these pictures, sad that there are no more babies in my belly, fondly recalling the time there were only two lines on my forehead instead of a road map to Georgia.
In the name of finding the beauty in pregnancy, I stepped outside of my comfort zone, bared my belly (and a little more…) for the sake of appreciating the here and now. Granted, my mother called a few of them "pornographic," but that's cool. I guess..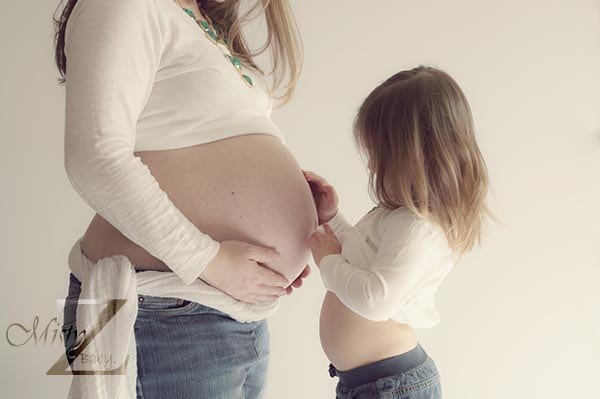 One of my favorites. Me and my girl.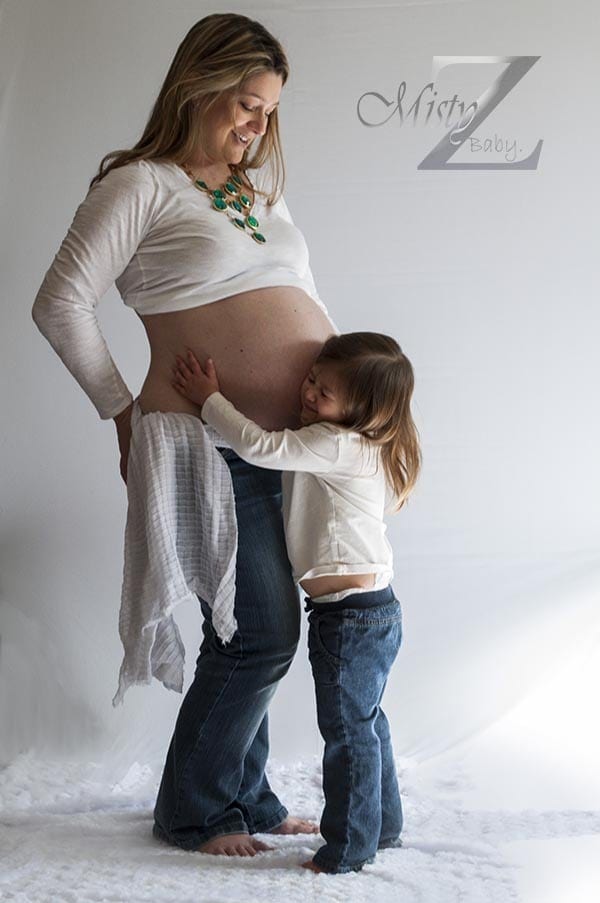 This was not staged. My daughter is the queen of spontaneous loving. She lays those hugs on me a million times a day and I can't get enough.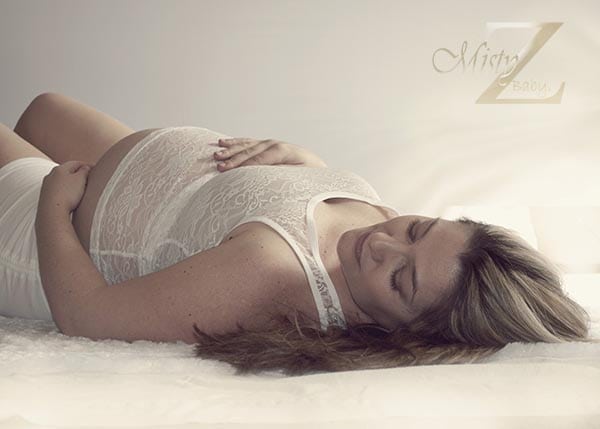 One of the pictures my mother referred to as "borderline pornographic." Know what I see? A content Mama. Also? I may have fallen asleep…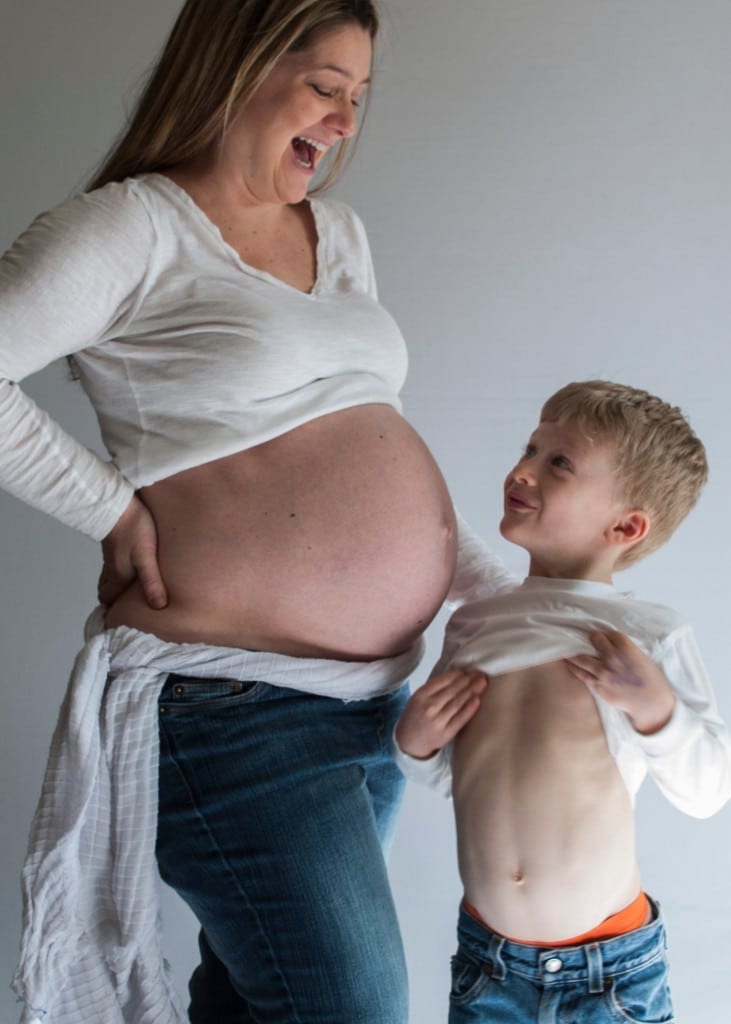 Now that's just funny.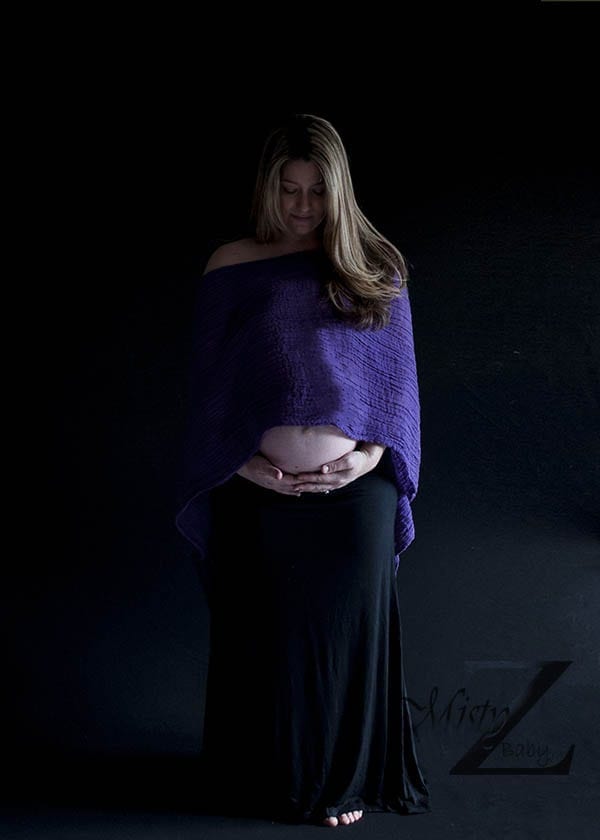 Peaceful. Quiet. Love.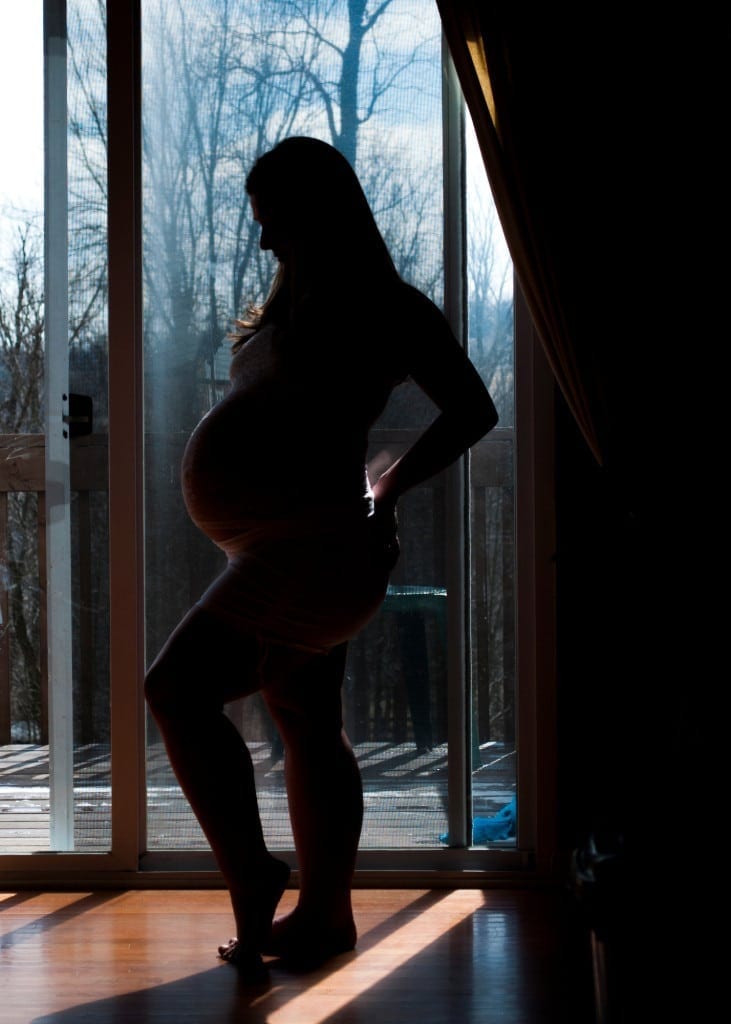 No one in my family likes this shot. "Too revealing." "Too sexy." "Stephanie, you look heavy." It's a silhouette, simmer down. People have sex to make babies, sorry for the spoiler alert. And I WAS heavy. Helloooo 8 months pregnant.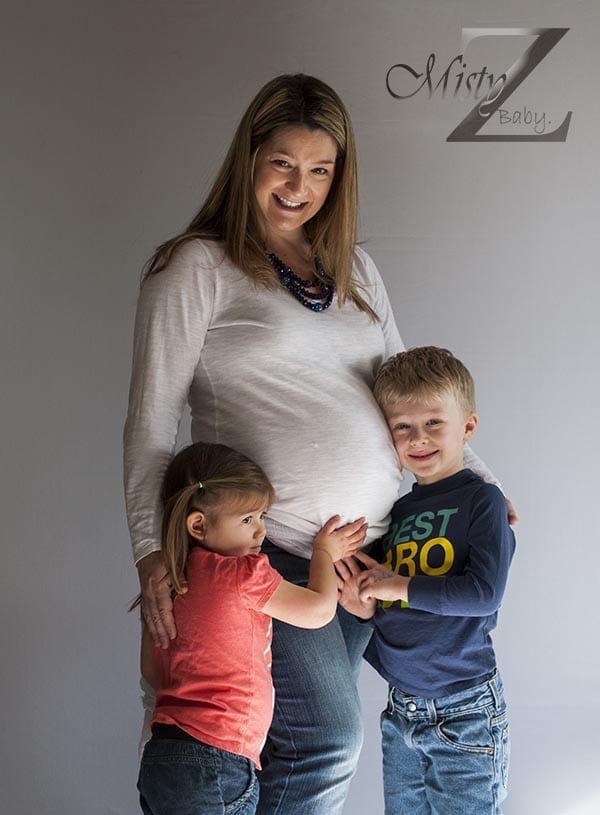 I look so dang tired, but the kids look so dang cute. Motherhood at its finest: an exhausted Mama and happy kids.
The baby was almost 10 pounds. So, yeah.
If you're from my neck of the woods (Pittsburgh area), you've got to look up Misty and get some belly shots done. She is SO good. You can't even see my rage after my son knocked over the whole damn backdrop four seconds after he was told not to touch it, can you? See? She's "only in your best light" GOOD.
The days are long, but the years are short, and sometime in the probably way too near future, we're all going to be aching for the right now. So just do it. Capture the memory, the beauty, of your pregnancy. If you're not knocked up, I bet you know someone who is. Talk about a fantabulous idea for a shower gift: a pregnancy photo shoot! Misty is offering 20% off a sessions fee to anyone who mentions my blog when booking an appointment. You're welcome for that. You can find Misty's website HERE and her Facebook page HERE. Go!