I love being pregnant. My husband says I'm more pleasant when with child, which is basically a veiled insult, but I'll take it. People have always asked what it is about being knocked up that I enjoy so much. It didn't take long to come up with a list, and after I share it with you, I will have it screen-pressed onto a T-shirt because the next person to ask me "why do you, like, LOVE being pregnant? Isn't it, like, gross?" is getting a swift kick to the larynx.
See? Much more pleasant when pregnant.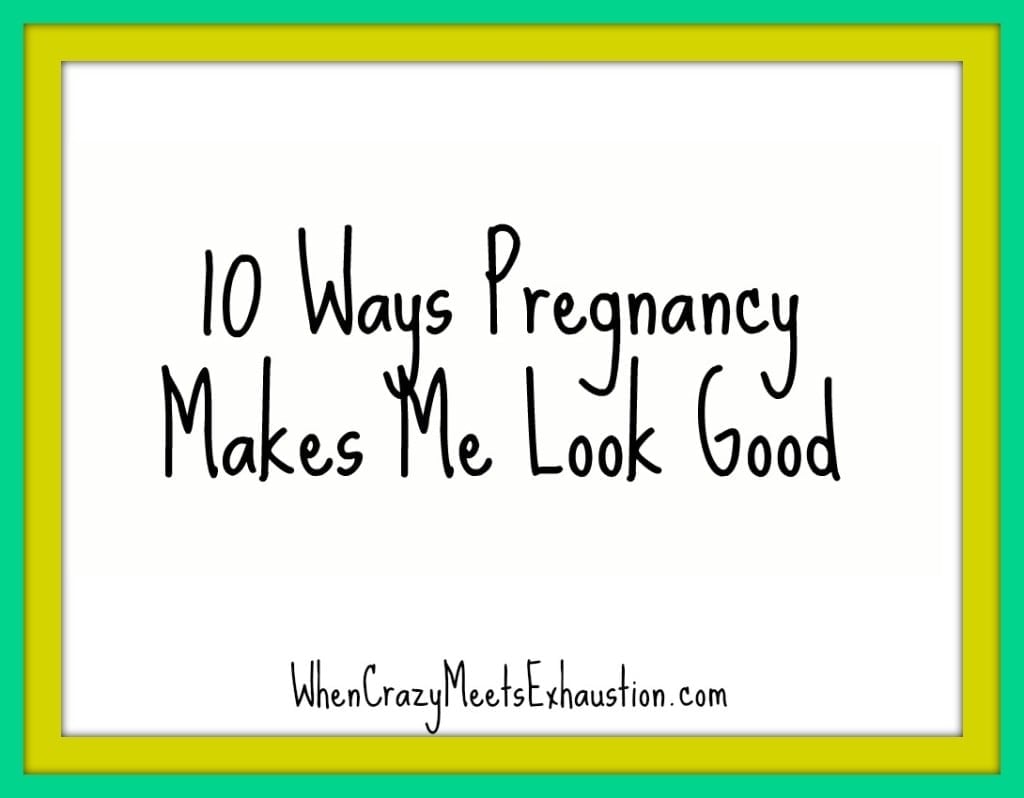 1.  I'm never alone. I can talk to my belly and people think it's cute as opposed to when they catch me talking to my grocery list which, I'm pretty sure, they interpret as psychotic.
2.  When I cannot stop shoveling food into my face, there is no judgement; everyone is all, "You're eating for two!" Yes, yes I am. Now pass the cookies or someone is losing a finger.
3.  My huge belly makes my huge ass look that much smaller.
4.  If I'm at my kid's soccer game and hella-bored, I don't have to fake enthusiasm. Chalk it up to first trimester exhaustion and I'm still Mother of the Year.
5.  Two words: pregnancy cleavage.
6.  I've yet to find a more convenient spot for resting my bowl of snacks than on the fetus table. No strenuous reaching necessary and the bowl-to-mouth distance is optimal for catching crumbs.
7.  My pregnant urine is going to make this family a fortune!
8.  It's only fair that because I'm sporting chin zits reminiscent of the 7th grade that my hair looks extra shiny. And it does. Because I can't stop sweating.
9.  I forget EVERYTHING. Dates, names, a meeting I napped right through this afternoon…Oops. I love that I can blame my forgetfulness on Pregnancy Brain and no one calls me on the carpet for being "irresponsible." Could I have set an alarm to attend the meeting? Yes. And had I remembered said meeting, I would have set said alarm. PREGNANCY BRAIN.
10.  At the end of this crazy ride, I will have another tiny human who calls me Mom and relies on me for everything. I will write about it in a way that is both inspired and crazed, and you fine folks will know that I wouldn't have it any other way. Except maybe with less jelly in my belly, but really, no other way.