Since they could speak, I've been keeping track of the funny things that come spilling out of my kids' mouths. Whether it's on my Facebook page or here on the blog, I've done my best to document the hilarity. When writer and cartoonist Adrienne Hedger reached out and asked to turn my Conversations with a Toddler into cartoons, I was like YESSSSSSSSSS! And she didn't disappoint.
We give you:
Three-Year-Old Math Skillz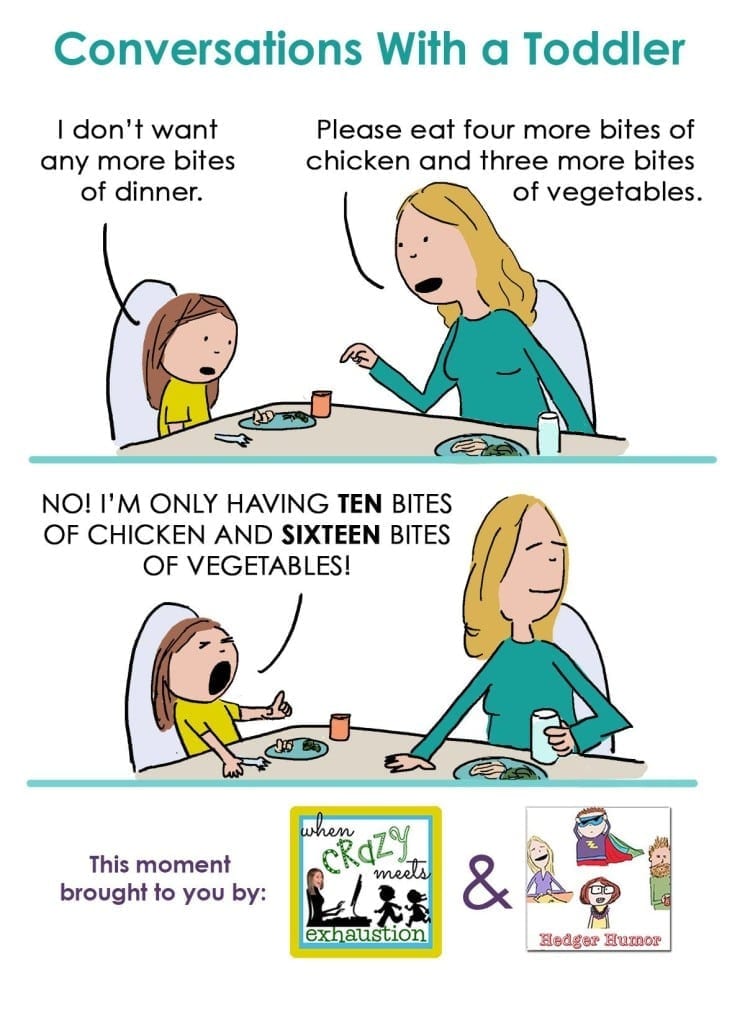 Both toddler and husband are Apple-incompetent

Time: Confusing Toddlers Everywhere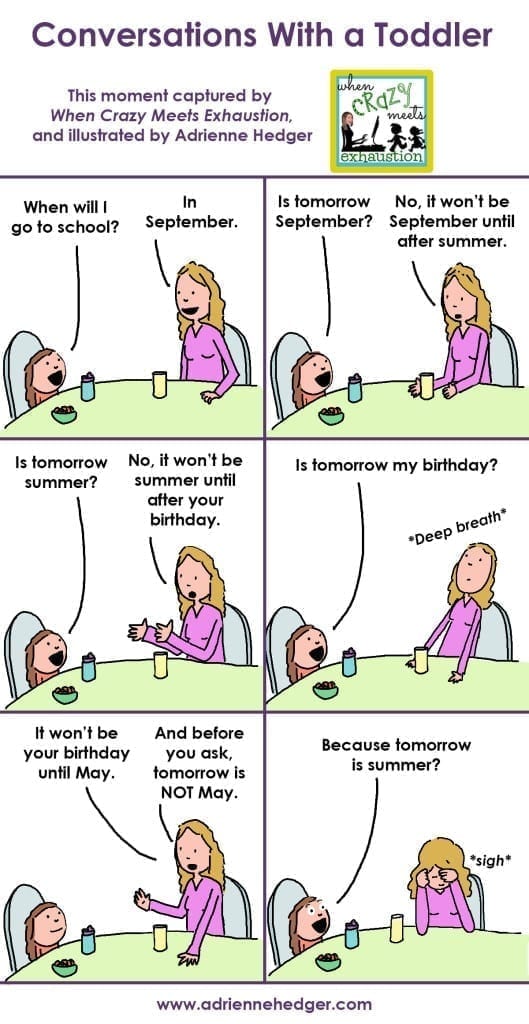 These cartoons make the maddening conversations more bearable! Thank you, Adrienne, for your talent, and thank you, kids, for being crazy.