Unless you're new 'round these parts (or have purposely been ignoring me because you're sick of hearing about pregnancy, et. al., in which case, I can't blame you), you know I've just birthed my third adorable bundle of baby. One may think that makes me a "pro parent." I say Bwahahahahaha to that nonsense! I've made mistakes and committed a parenting faux pas or two (or 200) since being inducted into Motherhood in 2009, but I am proud to say I have picked myself up, dusted myself off, and continued digging baby poop out from underneath my fingernails.
Oh, and learned. I've learned stuff, too. Namely: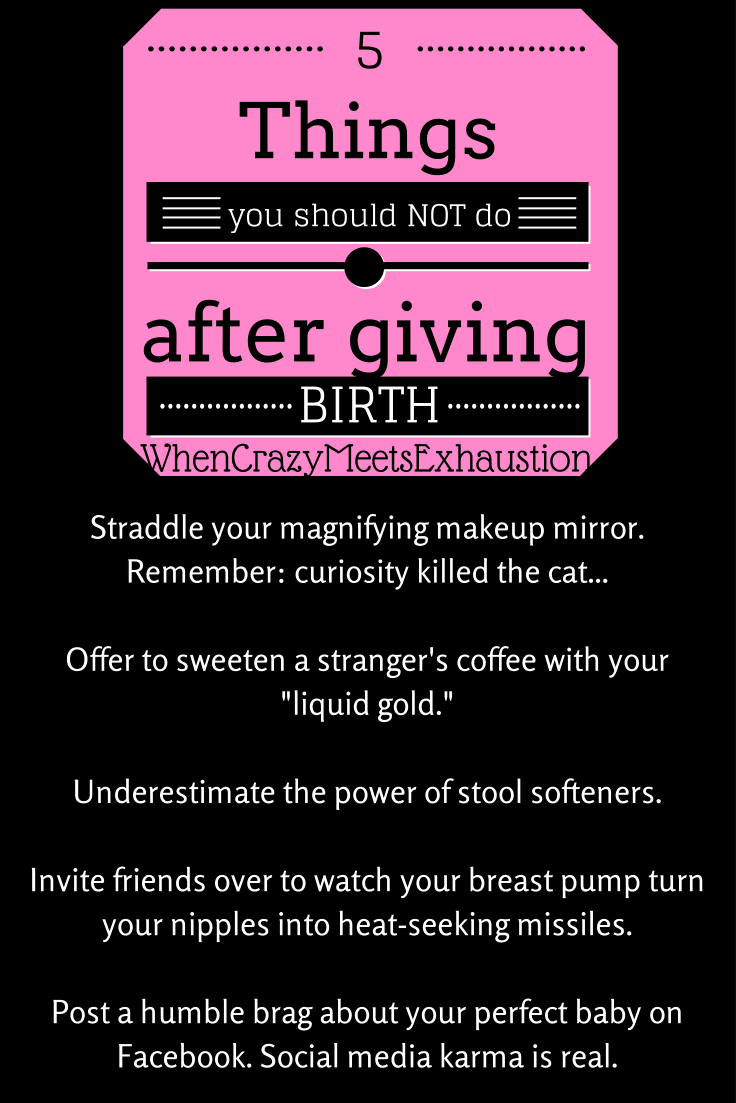 What am I missing? What else shouldn't Mamas do after they've given birth? Ride a horse. That's a good one. Okay, your turn.