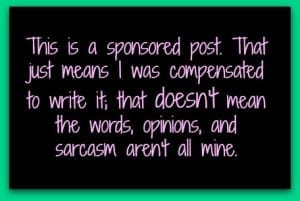 Growing up, I never missed an episode of Mister Roger's Neighborhood. His adorable cardigan sweaters, the whistling trolley, and Daniel Tiger were the fabric of my childhood. I learned words like empathy and patience, and took trips to crayon factories without ever leaving my living room. I knew the theme song by heart ("won't you be my neighbor?"), but never appreciated the lyrics until I was on the hunt for my first home.
When my husband and I started house hunting, we thought about things like proximity to work, school district, and taxes. Sure, we hoped we would score some awesome neighbors, but there was no guarantee. It was basically a crapshoot. Fast forward six years later and here we are in our house, raising our children, surrounded by good people. I mean, there has been a crazy or two, but that's a post for another day. For the most part, we struck gold with our neighbors.
A neighbor is so much more than the house next door or the people on your street. A neighbor is someone you can rely on in a pinch, borrow cupcake wrappers from and never replace them despite your best intentions (I still owe you, Melissa!), and actually look forward to seeing after the spring thaw has deemed outdoor activities possible once again. A neighbor is a friend.
And I cannot tell you how fortunate my family is to be surrounded by friends.
To honor my neighbors and help my kids understand the importance of good people, I'm working with The Motherhood and the United Way of Allegheny County, in partnership with The Fred Rogers Company and WQED, to present "Be My Neighbor Day."  On March 22, 2014, four YMCA locations across the Pittsburgh area will host a variety of fun, free, family-friendly activities to give children the opportunity to practice being neighborly. "Be My Neighbor Day" builds on the indomitable legacy of Fred Rogers, who for more than 40 years taught kindness, generosity and respect to thousands of children and families," says William Isler, president of The Fred Rogers Company.
That's all well and good for a person who understands words like generosity and respect, but my two and four-year-olds need to see these traits in action to attach meaning to them. So I've compiled a list of ways we can emulate Mister Rogers by being good neighbors:
Be friendly! Teaching children to say hello and address people by name is a great way to build confidence and friendships.

Lend a hand!

Help shovel snow, pick up the garbage can that was knocked over by a gust of wind, or offer to pet-sit while neighbors are on vacation. Leading by example is just good parenting. Plus, if the preschooler is willing to handle the gross garbage can lid, score for you.
Volunteer! Being a good neighbor goes beyond your actual neighborhood; get involved with your local food banks, Red Cross, or youth groups. Deliver meals to the elderly, offer to plant flowers to beautify the town, or donate books to the library.

Celebrate the good!

If it's someone's birthday, make homemade cards. If it's a special occasion, bake some yummy cookies. Acknowledge successes and celebrate them.
Be random! One of my favorite things in the world is a random act of kindness. Do something unexpected for your neighbor, like cutting his grass while he is on vacation. The element of surprise can multiply the kind act infinitely.
If you're a local reader, you can take part in "Be My Neighbor Day," too! All of the info is below, and if you have questions, visit www.bemyneighborday.org for more information and to register at one of four locations: Baierl Family YMCA (Sewickley), Western Area YMCA (Coraopolis), Penn Hills YMCA, or Thelma Lovett YMCA (Centre Avenue).  There is no cost to attend. That is free. Zero money. Zilch. A family fun day for no dollars. Doesn't get much better than that.
When: March 22, 2014 (times vary by location)
Where: Various locations
Penn Hills YMCA

Location: 11817 Frankstown Road, Pittsburgh, Pa. 15235

Time: 10 a.m. -1 p.m.

Thelma Lovette YMCA

Location: 2114 Centre Avenue, Pittsburgh, Pa. 15219

Time: 1 p.m. – 3 p.m.
Hashtag: #BeMyNeighborDay Use the hashtag on Twitter and Facebook so we can be neighborly on social media. See what I did there?
The ability to be a good neighbor is within all of us. Just the other day, my daughter and I were going through the drive-thru at a local fast food restaurant (don't judge my diet), when another driver became visibly (and audibly) upset because she thought I had cut in front of her in line. Her behavior really irritated me, but with my young child, who was aware of the driver's outburst, in the car, I knew I had a decision to make: I could allow my irritation to get the best of me and call out the behavior for what it was (RIDICULOUS), or…I could be a good neighbor.
When I pulled up to the window to pay, I bought the crazy lady's lunch, too. I didn't really want to, nor did I think she deserved it, but I figured if I could kill'em with kindness and be a good role model for my daughter, then I would try. I can only hope Mrs. Angry McAngerson paid it forward or at least simmered down long enough to acknowledge a stranger's kindness. It's not always easy to be a good neighbor, but I promise: it is always worth it.