When I was younger and would close my eyes to envision My superficial Perfect Man, he was always wearing a watch. Not a Timex, pleather-banded watch, but a links-in-the-band, impressive face with Roman Numerals, maybe exposed gears kind of watch.
Why a watch? No idea. I don't even like numbers. And in the summertime, I refuse to wear or look at a watch. I rather enjoy losing track of the days of the week come July, thankyouverymuch.
Anyhoo, maybe it's because a watch symbolizes intelligence or responsibility or the idea that somewhere at some point, this person has somewhere to be. That's hot, right?
Shut up.
It's not like I only visualized my man wearing a watch. Although, come to think of it, that is hot. But no, my perfect male specimen was also boasting a linen shirt buttoned only half-way, with baggy drawstring pants and, of course, all of this sexy was situated barefoot in the sand in front of a calm surf with the setting sun blazing behind him.
Again I ask that you kindly shut up.
I'm lame and clichéd and I know it. I never liked the TV show Miami Vice, in case you were inclined to ask.
Yet, through the years, the image of the watch has remained. Still love me a man with a nice wrist piece.
And guess who's wearing a watch these days, folks?
This guy:
And that's not all. He asked me to put on…
…one moment, please; I have to gather myself…
Sports Center.
What the WHAT?! Sports Center? What happened to Bob the Builder or Handy Manny or other cartoon character carpenters? Now what he craves is football. Basketball. Golf. Any sport. I wasn't prepared for this. This isn't supposed to happen until I'M ready. And am I ready? I've got raging pregnant hormones that say NO, YOU SONS OF BITCHES, I AM NOT READY.
Yet there he is, in his watch, asking questions about first downs and penalty flags.
What's next? Will he start adding Ax Body Spray to the grocery list? Start carrying a wallet?! I can't take it.
My only solace is that while he's donning that watch and memorizing team names, he only wants one person beside him.
Me.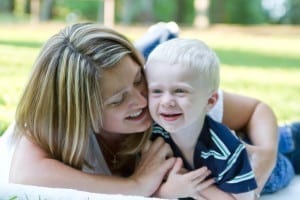 And we're safe for a little while longer.
***********************************
I was nominated as one of the Hilariously Funny bloggers by the Project Manager at voiceBoks! I am truly humbled (and excited! yay!) by the nod, and would so appreciate your vote. My goal is to stay in the Top 10! You can only vote once and, from what I gather, not from a phone. Booo! But if you're on your computer and willing to show me some love, just click the image below, scroll down to When Crazy Meets Exhaustion, and click the heart under my name. THANK YOU! xo