I currently own and operate three humans; two girls ages five and eight, and boy who's ten going on forty. Finding something they all enjoy at the same can be taxing these days, as the only thing they appear to really enjoy is constant conflict. As my mother used to say to my brother, "Dear god, can't you just go with the program?!"
There are certain days out of the year where the conflict temporarily disappears and we smile and laugh more than we grind our teeth and scowl. Our annual trip to Idlewild Park and SoakZone is one of those harmonious, blessed days. If you, too, are striving for less annoying and more awesome in your children, please do take your brood (plus a friend for even numbers) to Idlewild. Here are my top 5 reasons for visiting the park before summer bids us farewell:
SoakZone
By far, SoakZone is our favorite water park in that it serves the 10-year-old just as well as his little sisters. While he frolics in the wave pool, my girls squeal with delight each time the Tipping Bucket drops hundreds of gallons of water on their heads. Funny, because they claw each other's eyes out if one of them inadvertently splashes the other while in our swimming pool. Anyway, SoakZone isn't a huge, expansive space so my chest doesn't tighten like it does when at larger, more crowded water parks. There's also a lazy river, Float Away Bay, that's a personal favorite of mine (obvi).
Fabulous Photo Opps
The boy acts like I've requested a kidney whenever I ask him to pose for a pic, but the girls are happy to oblige. See? More conflict. But Idlewild makes photo opps so easy that the kids barely realize I'm snapping pictures. "Hey, kids. Go check out that fountain!" *snap* "Look through those holes, would ya?" *snap*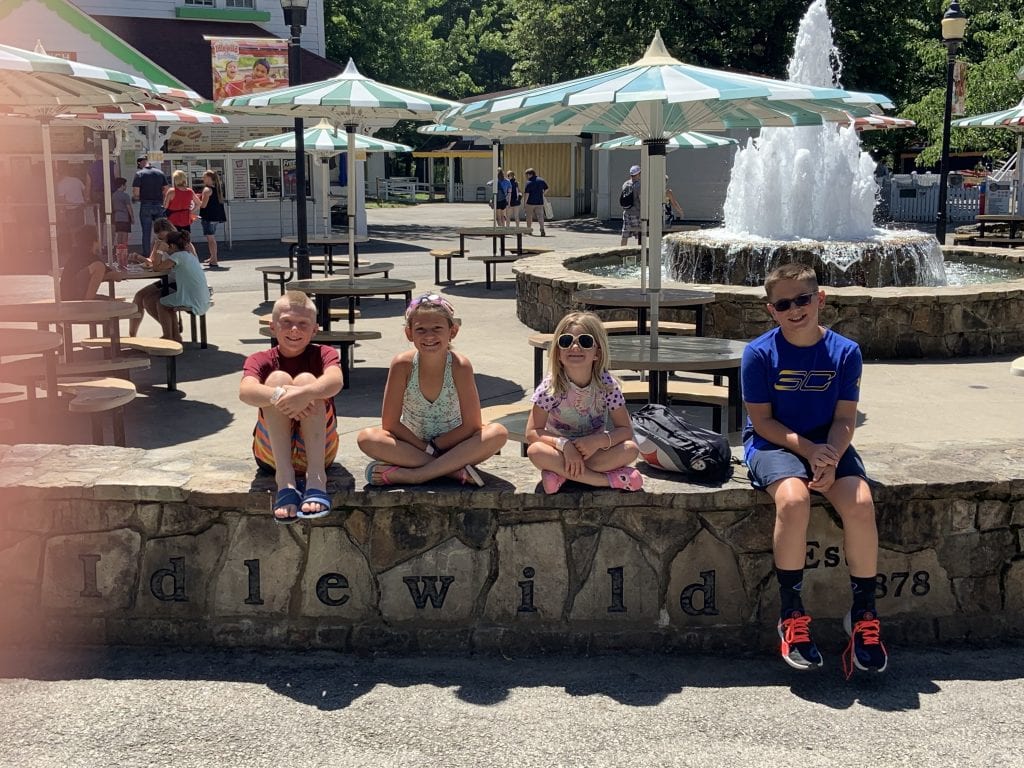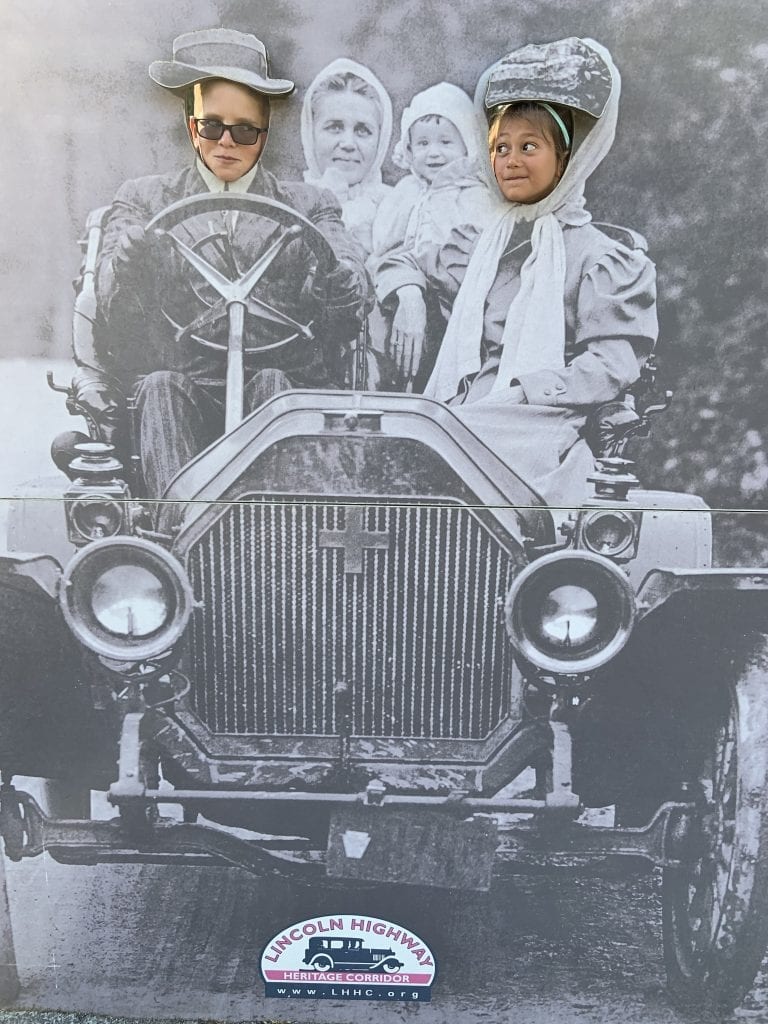 Games
There aren't a ton, which my financially conscious (read: cheap AF) husband appreciates, but the games that are available for the kids to play don't breed frustration. Instead, there's a great variety in kind and skill level that allow all game players to WIN. Oh, how wonderful when they all win!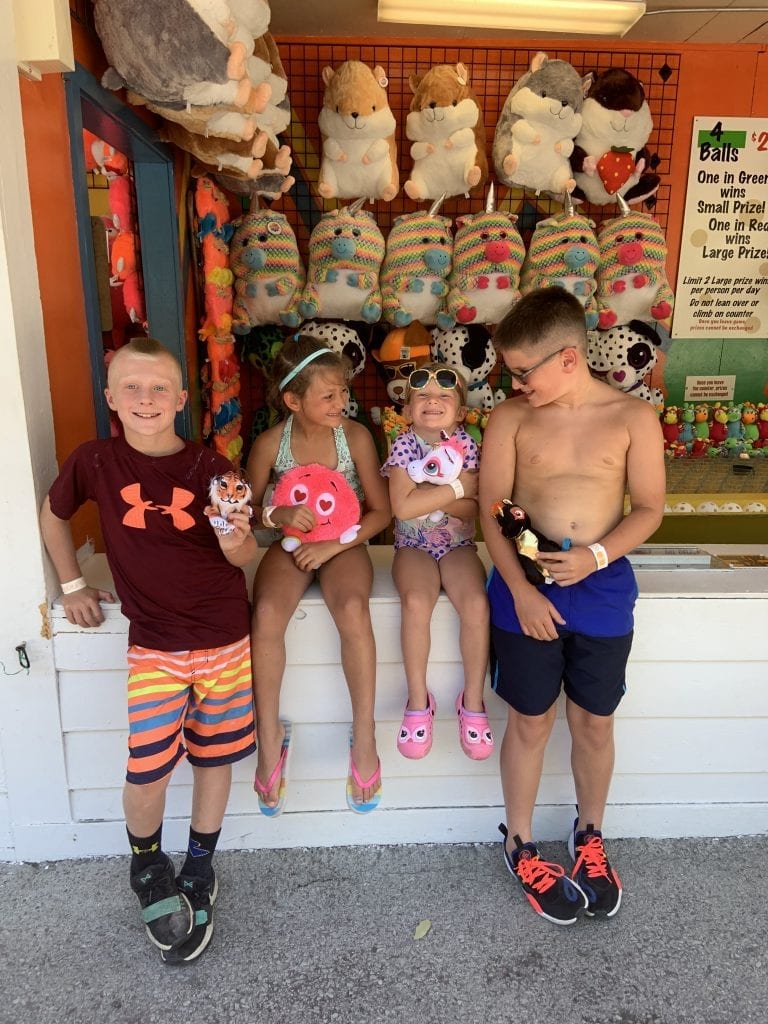 Uniqueness
There are so many cool nooks and crannies to Idlewild Park and SoakZone. Take these statues, for instance. My kids were very confused by them which I appreciated–and used as another photo opp. Teehee! There are live shows and singing, the Jumpin' Jungle which entertains babies to the big bad 10-year-olds, caricaturists, delicious foods and drinks, grassy and blacktop areas for swinging and basketball–there are just so many fun and unexpected spaces here! We always pack a big cooler and take advantage of the shaded lunch areas. This saves more money and my husband rejoices.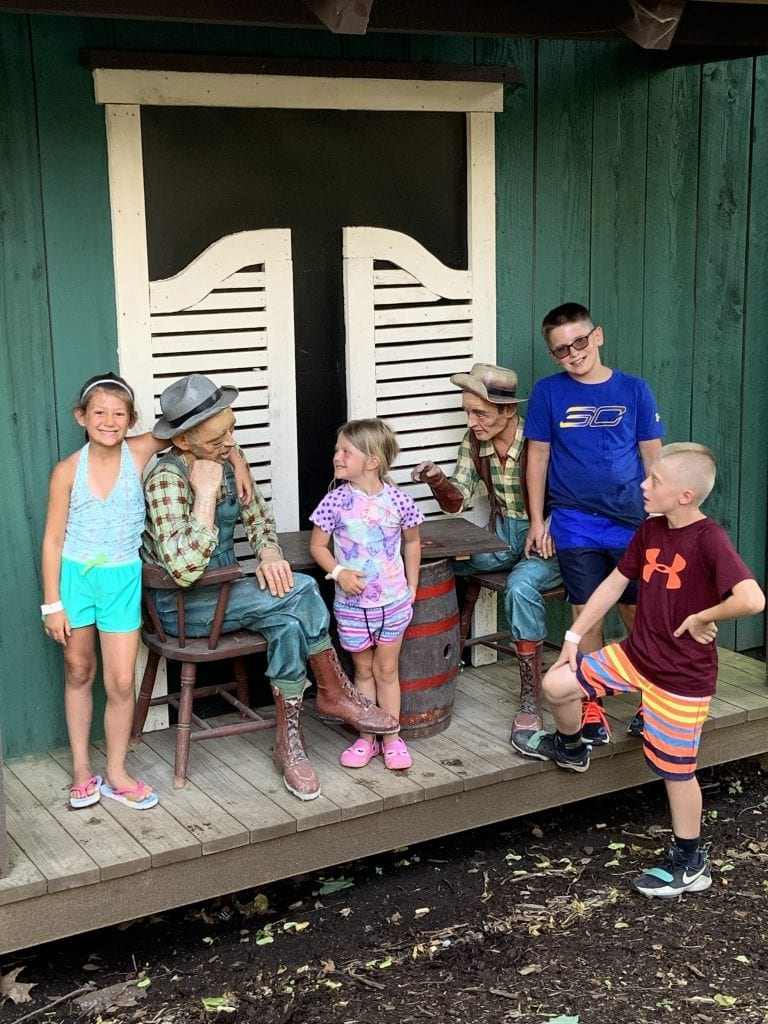 Glowing Recommendations
The people have spoken. Idlewild Park and SoakZone is consistently ranked "America's Best Children's Park" and "Best Park for Families." Could be because of that lazy river (Moms, I concur), Daniel Tiger's neighborhood, Storybook Forest, or themed days like the upcoming Italian Day Festival. Much like Amazon purchases, I like to know what those before me think about their experience, so an award-winning park is a plus in my book.
Discounts
Click HERE to cash in on a blog-reader discount! Guess how my husband feels about discounts. Oh, feel free to use that extra money to buy me some kettle corn, would ya?
Bonus
After a day at Idlewild, your kids are all…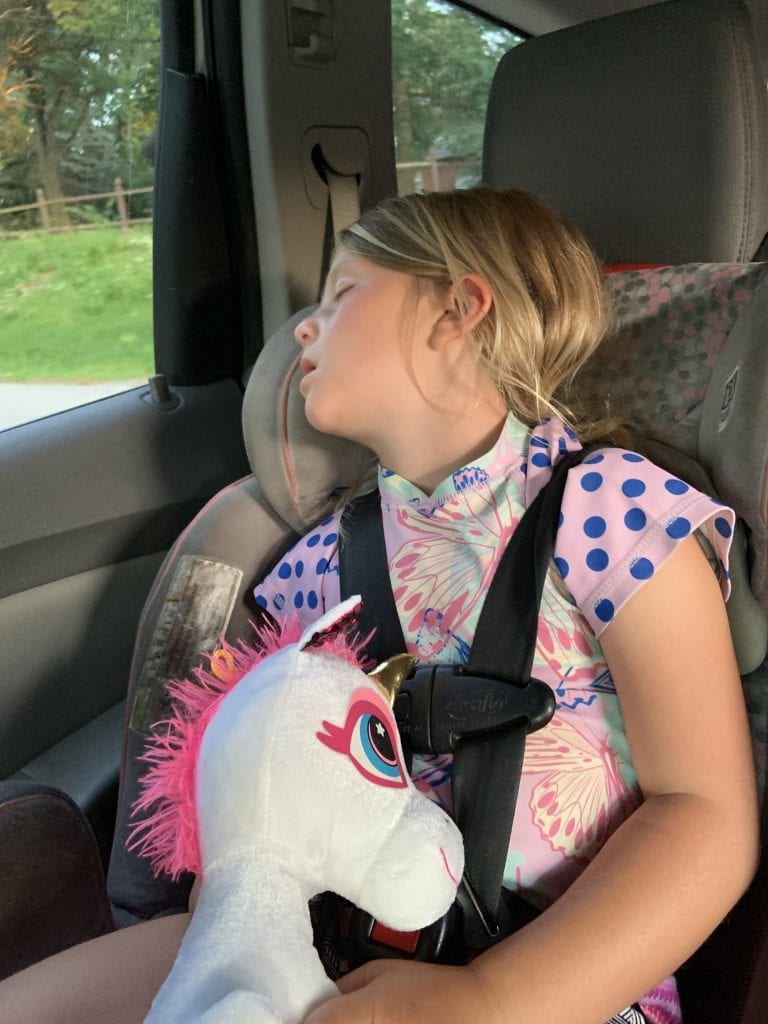 My family (and our pal!) received tickets to the park in exchange for virtual advertising.