"I participated in an Influencer Activation on behalf of Mom Central Consulting for Arla Dofino. I received product samples to facilitate my review as well as a promotional item to thank me for my participation."
The other day I overheard my son asking my husband why "Mom has a fat face." After retrieving the knife from my heart, I made a conscious decision to be better. Better for me, better for my kids. Better for my fat face.
I don't eat right. Or well. Or often enough. I have issues with food. My issues are two-fold: I rarely have the chance to sit and eat, so I shove whatever's quickest in my face. Whatever's quickest is usually a carb, a sweet, or (insert collective gasp here), served at a drive-thru window. It's not good, guys. That's why when Mom Central reached out with an opportunity to make snack time a little healthier, I was game. Didn't hurt that the snack was cheese. Oh how I love the cheese. BTW: you can visit The Kitchen Professor to learn about attractive cheese boards, how to make cheese straws and the best ways to store cheese. YUM!
I wasn't very familiar with Arla Dofino cheeses except that they're known as "farm to fridge." Basically, for the last 100 years, a farm in Wisconsin has been crafting this deliciousness and I'm just now sampling it. Pity, eh? But since taste testing  conducting very serious research, I've learned that Arla Dofino cheeses are free of hormones, contain four total ingredients, are made from local cows' milk, and have been touched by the angels. Maybe that last one is an exaggeration, but I know I'm not finding this goodness at a drive-thru.
Since sharing is caring and I like my kids, I thought I would give them some cheese. Their friends, too. I figured it was a healthier playdate snack than my old standby: fruit snacks. Don't judge me. At least they're the ones made from 100% fruit juice. Oh, shut up.
They came…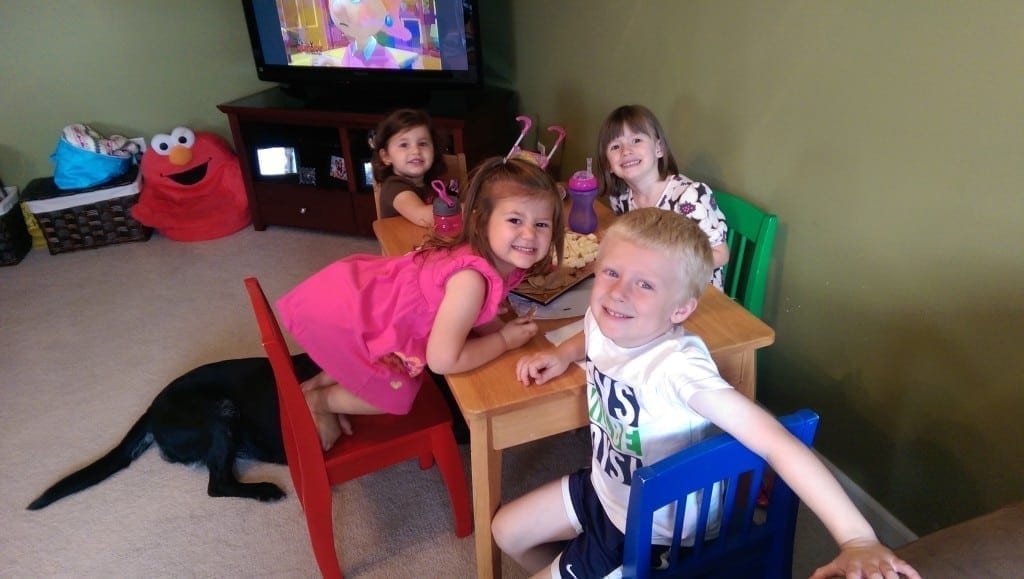 They saw…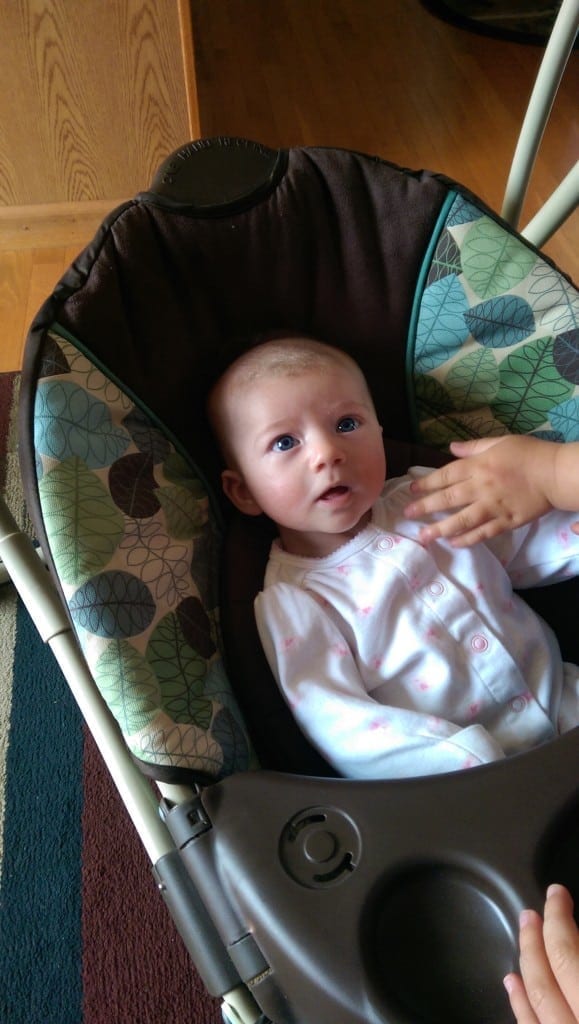 Okay, that was a cheap ploy to include a picture of the baby. Anyway…
They conquered.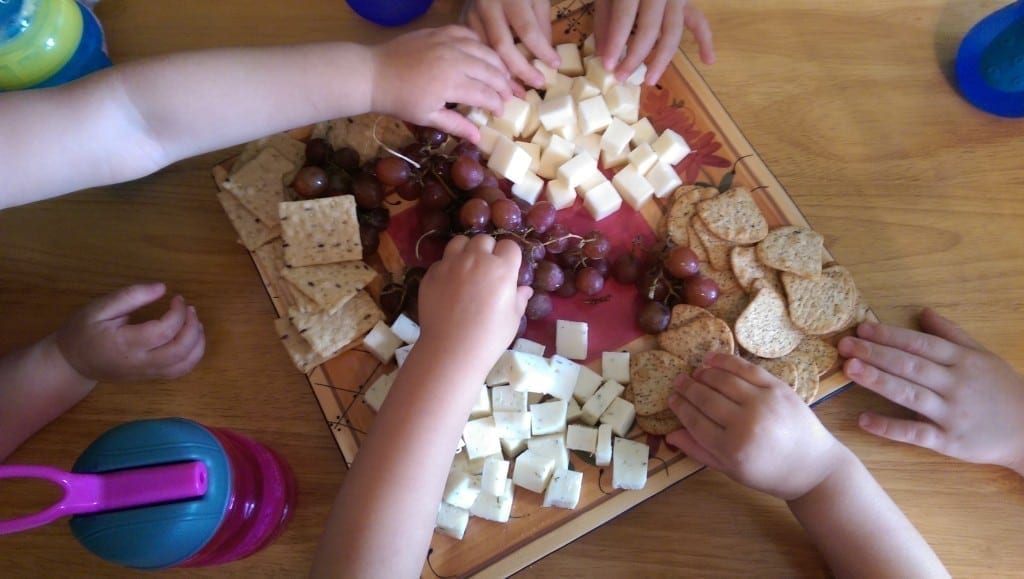 We served Havarti and Havarti with dill at our cheese shindig; I would have LOVED me some Gouda, but our local grocery store doesn't carry it. In case you're wondering about my favorite two cheeses, and I'm sure that you are, BOOM: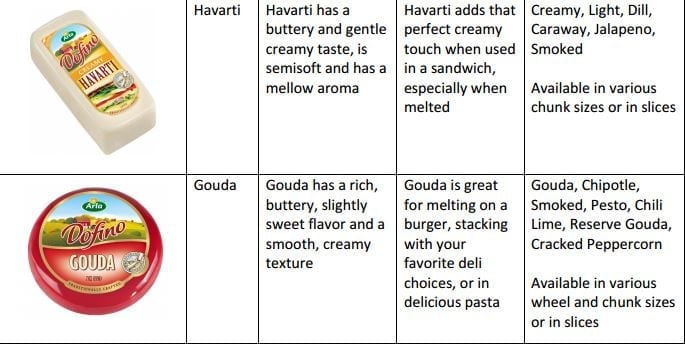 Paired with grapes and a few crackers, the cheese was a big (healthy) hit. Just don't tell my daughter; she prefers chocolate and carbs like her Mama.
Kelsey Banfield, otherwise known as the
Naptime Chef
, understands that not all mothers (me) are adept in the kitchen. We try, or don't, but it's just not our thing. I would love to lie and pretend I whip up healthy meals and snacks all the time, but the truth of the matter is that when I'm backed against a wall, my family eats cereal. Fortunately, Kelsey offers recipes so easy that even my kitchen-challenged self can make them. Many of her recipes include
Arla Dofino
cheeses, and if you're wondering how to get your hands on some Gouda of your own, allow me:
The Arla Dofino Cheese Facebook page has just announced a sweepstakes where you can enter to win 3 months worth of cheese this summer! Enter HERE!
You should also probably contact the company about stocking my local grocer with the appropriate kinds and allotments of cheeses, and to effectively do this, you'll need Arla Dofino's whereabouts:
I really am going to start eating better, especially this summer. It's not because I want to look hawt in a swimsuit because, friends, I think that ship has sailed. No, I'm not trying to impress anyone on the beach; I'm just trying to keep up with my kids. And when you hear your 4-year-old say you have a fat face, it's kind of a motivator…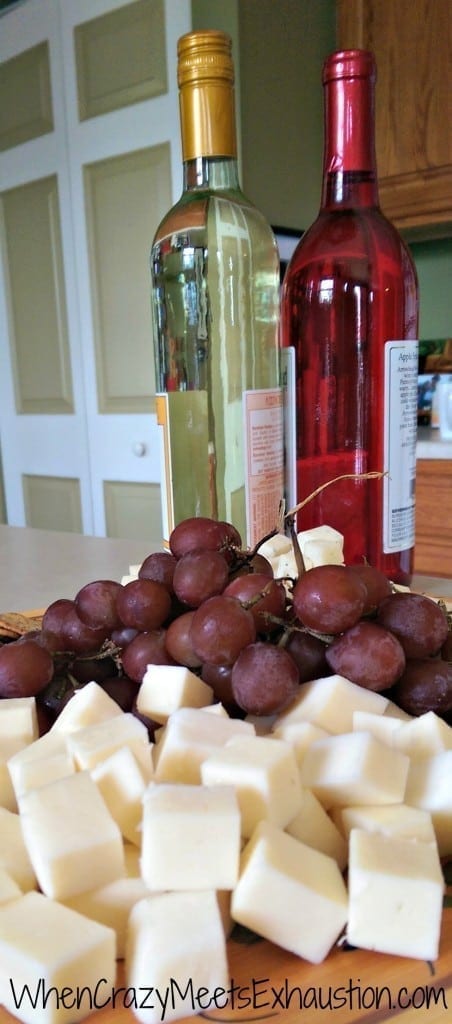 What? I said I would start eating better.