I love shopping. LOVE. IT.
I do not love shopping with my kids. DO. NOT.
Children can't appreciate the beauty of purchasing new shoes; they much prefer to put the beautiful, knee-high, leather (okay, fake leather, #broke) boots on their arms and pretend they're monsters. Nor do these small humans understand a woman's innate need for quiet time when trying on blouses that cover the turkey and stuffing gut I'm fixin' to have in a few weeks. They rub their little faces all over the clothes to test out the cuddle-ability of the new threads, and ew. Can we say germs? Also, get off of me, I'm pretending I'm on the red carpet.
*Waves to minions*
All that said, I gotta tell ya: I hit a home run this past weekend. You guys, I took all three kids (ages 5, 3, and almost 7 months) to breakfast and on a small shopping spree ALL BY MYSELF, and we all returned home in one piece. I was feeling like a rock star, I won't lie. Even my husband was impressed when I regaled him of our retail escapades. He will be less impressed with the credit card bill, but I digress.
So there we were, in Ross Dress for Less, checking out one of my favorite aisles: HOME DECOR. I have a slight obsession with throw pillows, as my children and their blanket forts can attest.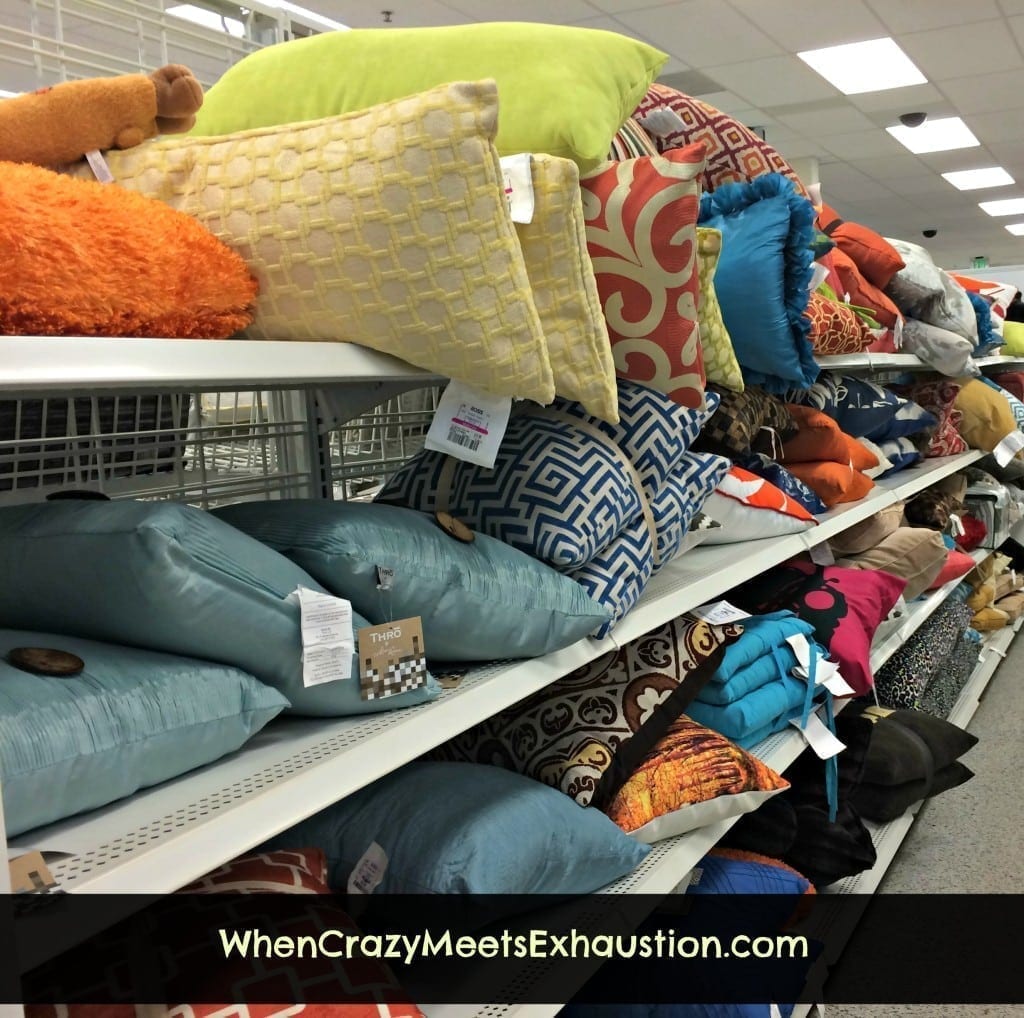 I braced for one of the kids to dive head first into the wide array of colors and textures, but…wait for it…no one did. They were much too concerned with other things…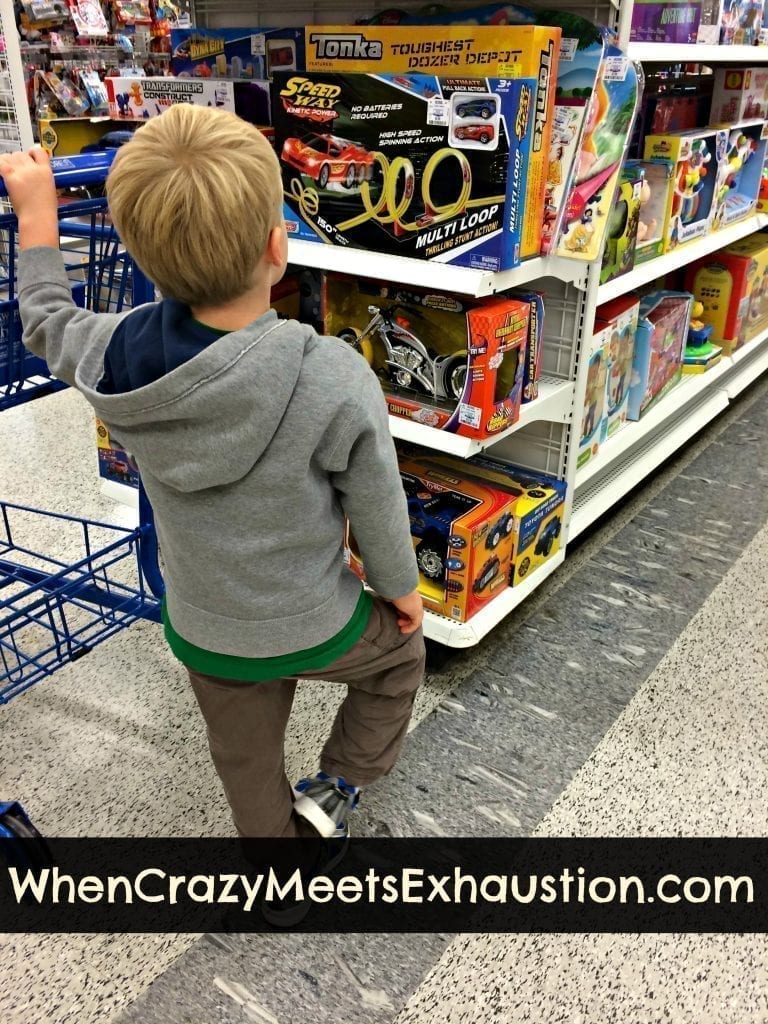 Home Decor is my favorite because it never makes my butt look big. Also, these:
The three-year-old read my mind when she said, "Look, Mummy! A small, big, and biggest! Just like us!" She was, of course, referring to herself, her small sister, and biggest brother. Those adorable bins could be home to so many shoes, cars, dolls, blocks, all of the socks that no longer have matches because, well, I have NO idea why. Seriously, where are all the matches?! But before I could throw the bins in my cart, I saw this:
You know the Sara Bareilles song "Brave" that has been overplayed and overused so, so much in the last year? I still love it long time, which is why I was drawn to this colorful, happy canvas. Perfect for the playroom…until the boy knocks it off the wall playing baseball. Perfect for the girls' bedrooms…but which one is the lucky gal to have it hanging over her bed? Perfect for the kids' bathroom…until pee. It just wasn't meant to be, I guess.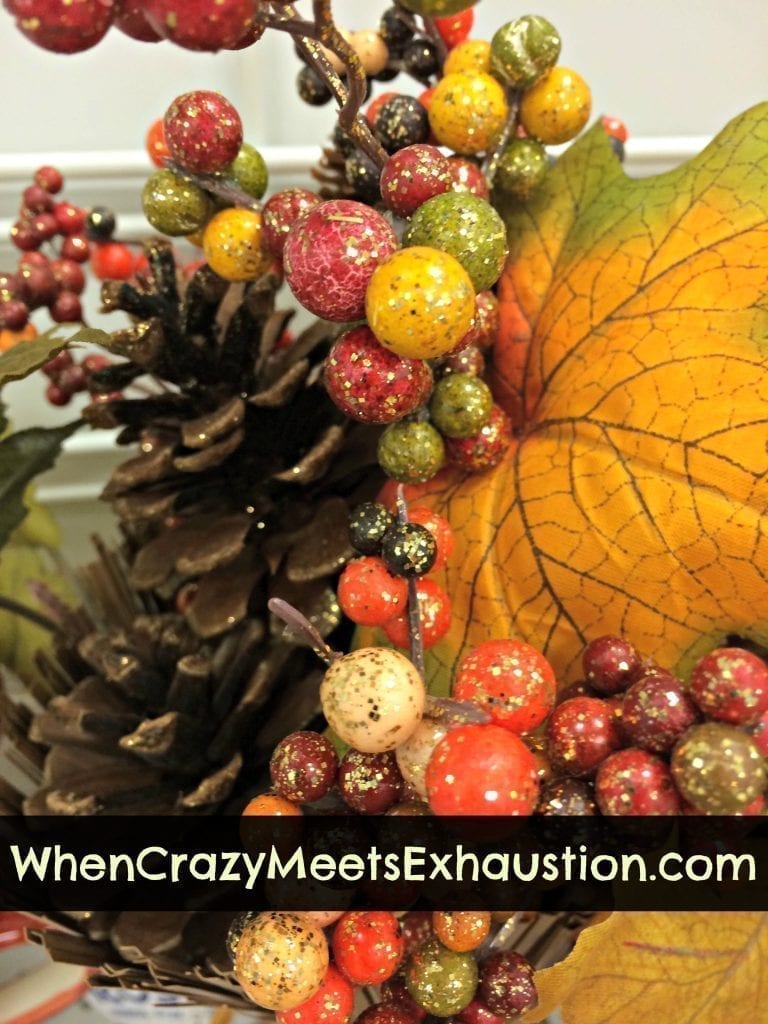 As I was lamenting my Be Brave loss, another cluster of color caught my eye. My son commented that it reminded him of fall, and I can see why. The girl, of course, loved the "bootiful glittery parts!", and I thought of making this a centerpiece for Thanksgiving. Only, I don't make Thanksgiving dinner (thank the good Lord), and my goal is to create less clutter, not more. While lovely, this table-top display would mean one more thing on a surface, which means my husband gets fed up once a month about the State of Our Home, and then I have to hide things like this from him until he returns to his oblivious self.
My shopping ADD was beginning to get the best of me. I wanted to BUY something, dammit! I rarely have the opportunity to peruse things I don't need but must have or I'll die, and the kids were behaving SO WELL! I couldn't leave without a token to remember the whole experience: The Time We Shopped and No One Broke Anything. The Time I Took Three Kids In Public and Lived To Tell the Tale. Shopping: We Made It.
And then I saw her.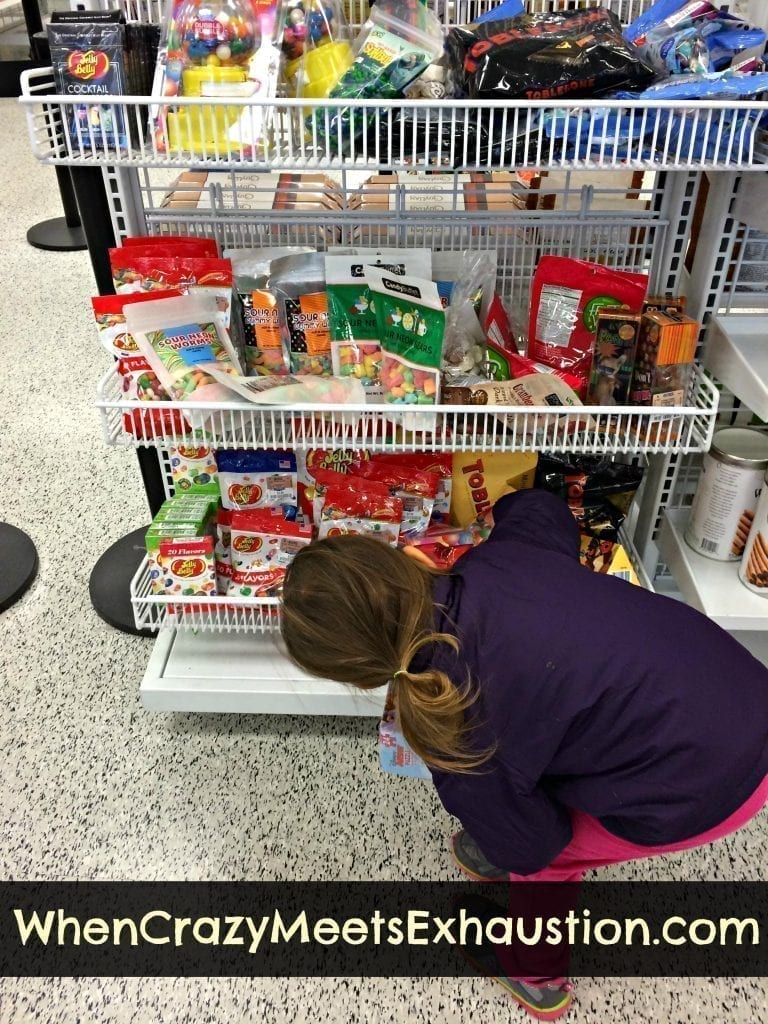 Wait. Not her. She's always looking for candy. I'm talking about HER: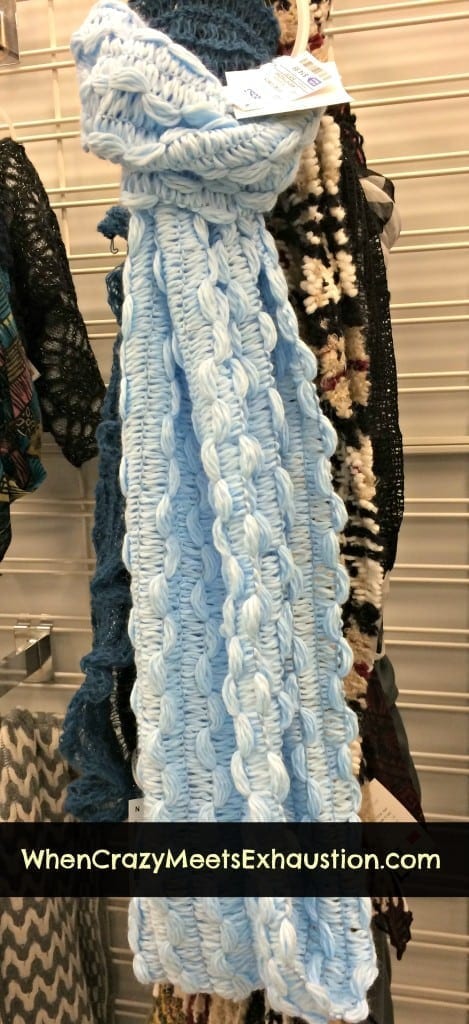 Baby blue, soft as a wisp of cloud, and the price was right. Could it be? Was this infinity scarf made for me? Is it why I was drawn out in public at 8:30 in the morning to watch my kids shovel pancakes laden in sugary syrup into their adorable faces, listen to the baby happily shriek at every new person she met, and, ultimately, end up with a case of I Must Have That as I browsed around, seemingly aimlessly?! Yes, friends. That scarf called to me. She said, "Wear me. I'm soft. I'm fashionable. I'm easy to wash." And then she said the words I was longing to hear…
"I'm the perfect cold and flu mask."
And so I bought her, and we lived happily ever after.
If you're a Ross Dress For Less fan as I am, check out their new stores in the Philadelphia area:
Washington Crown Center
1500 W Chestnut St #600
Washington, PA 15301
Pilgrim Gardens
1053 Pontiac Rd
Upper Darby, PA 19026
I was compensated to write this post. Thank you, Ross Dress For Less gift card, for a fabulous Saturday of shopping!