I'm making plans for you and your family. Ready? On November 5th or 6th–you pick, I'm not that bossy–you'll be heading to the CONSOL Energy Center to witness the greatest show on earth. That's not hyperbole, either; it's trademarked and stuff.
If you've no idea what the CONSOL is, you're probably not from Pittsburgh, and that means I can't make plans for you, which is a bummer, because you're really missing out. I'm talking about the circus, of course!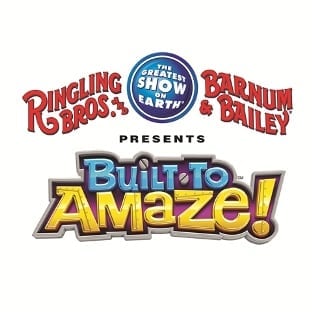 Ringling Bros. and Barnum & Bailey® Presents Built To Amaze!, is an extraordinarily engineered circus experience where Children Of All Ages® find out what it takes to build The Greatest Show On Earth®. The foundation is set and the rising anticipation of high-energy, high-jinx and hilarity is ready to be transported by colorful circus machinery and unleashed from shipping crates right before the audience's eyes from November 5 through 9 at the CONSOL Energy Center in Pittsburgh.
Weeeee! The circus!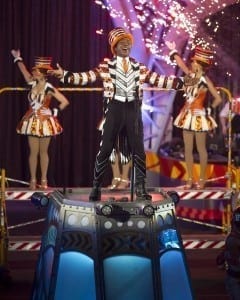 If the Wheel of Steel, a Human Cannon Ball, Tower Tumblers and watching grown men snuggle with 500-pound tigers sounds like a pretty cool way to spend an evening with the fam, enter the giveaway below. The giveaway is live until next Thursday, October 30th, and you can throw your hat in the ring (see what I did there?) every day until then. What I'm saying is visit this blog every day for the next week to increase your chances of winning; Google analytics and I thank you. #JustKidding #NotReally
Now for the fine print:
If you're not from or around Pittsburgh, don't enter, mmmkay?
If you cannot make it to the November 5th or 6th show, also don't enter.
I will personally mail your tickets, so make sure you enter the giveaway with a valid email and then, oh I don't know, CHECK YOUR EMAIL on Thursday, October 30th to see if you need to give me, a complete stranger, your home address.
I'm taking my kids, but not telling them until, like, eight minutes before we leave so I don't hear "when are we going?!" a gazillion times for the next two weeks. Maybe I'll see ya there! Check out the dates and times, and make a plan to go. Good family fun, except for those clowns…
Performance Schedule in Pittsburgh:
Wednesday, November 5: 7:00 p.m.
Thursday, November 6: 7:00 p.m.
Friday, November 7: 7:00 p.m.
Saturday, November 8: 11:00 a.m., 3:00 and 7:00 p.m.
Sunday, November 9: 1:00 and 5:00 p.m.
Tickets for Ringling Bros. and Barnum & Bailey Presents Built To Amaze! start at just $20. For the Opening Night Show only, get tickets at a special price starting at just $15. All seats are reserved, and tickets are available online at Ticketmaster.com, by phone at 1-800-745-3000, or in person at the CONSOL Energy Center Box Office. For group rates and information, call 412-804-7904.
I was compensated for this post to the tune of 5 tickets for the show. My family likes to do stuff; we just don't like paying for it. Win.