…except maybe that whole consistency thing.
You may recall, my little peanut was NOT on board with potty training. In fact, she was pretty adamant that she just wanted M&Ms and I was to leave her alone. The adorable designs on Huggie's Pull-ups didn't melt her Disney-loving heart, nor did the allure of a post-pee-pee celebration. I was seriously ready with noisemakers and confetti.
No dice.
We put her frog potty in front of the TV in the living room (sanitary, yes?), and she was willing to sit there for what seemed like forever, but rarely made a deposit, if you will. Then one day something strange happened: she requested the frog potty.
What's that now?
She eventually did her thing, and I went crazy. I jumped up and down, clapped my hands, sang a little song and ya know what? She hated it.
I repeat: she hated it.
When I asked if she wanted to call Gramma and Pap to share her exciting news, she buried her little face behind her chubby hands and shook her head: "No. Don't tell."
I couldn't believe it. My larger-than-life, center of attention, life of the party daughter didn't want to tell every person we know (and some we don't know…) that she used the potty?!
Turns out, I was going about this whole potty training thing all wrong: it's not about the celebration for my gal; it's about her privacy. Or, as she calls it, her "priva-seat." She doesn't want an audience, she doesn't want a big to-do. She just wants to do her business, discreetly hug it out, and go back to playing with her princesses. Took me a week or so to realize this, but once I did, we were much more successful.
In fact, we went from "Potty? Meh…"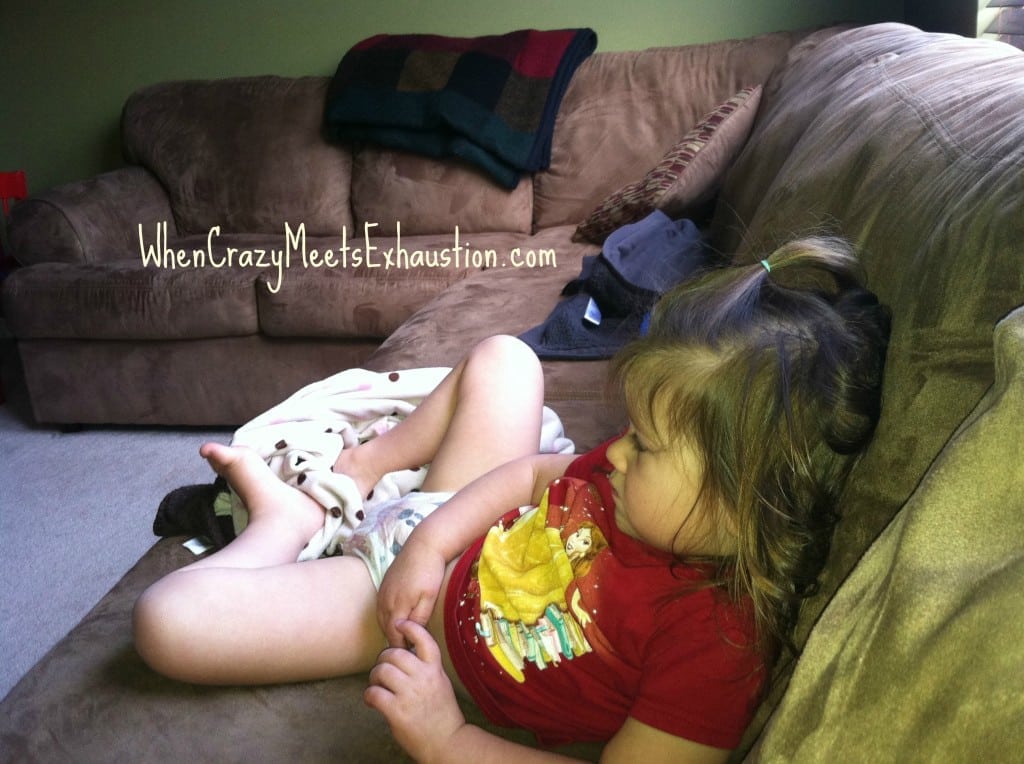 To, "I used the potty and now we wash and smile and love life:"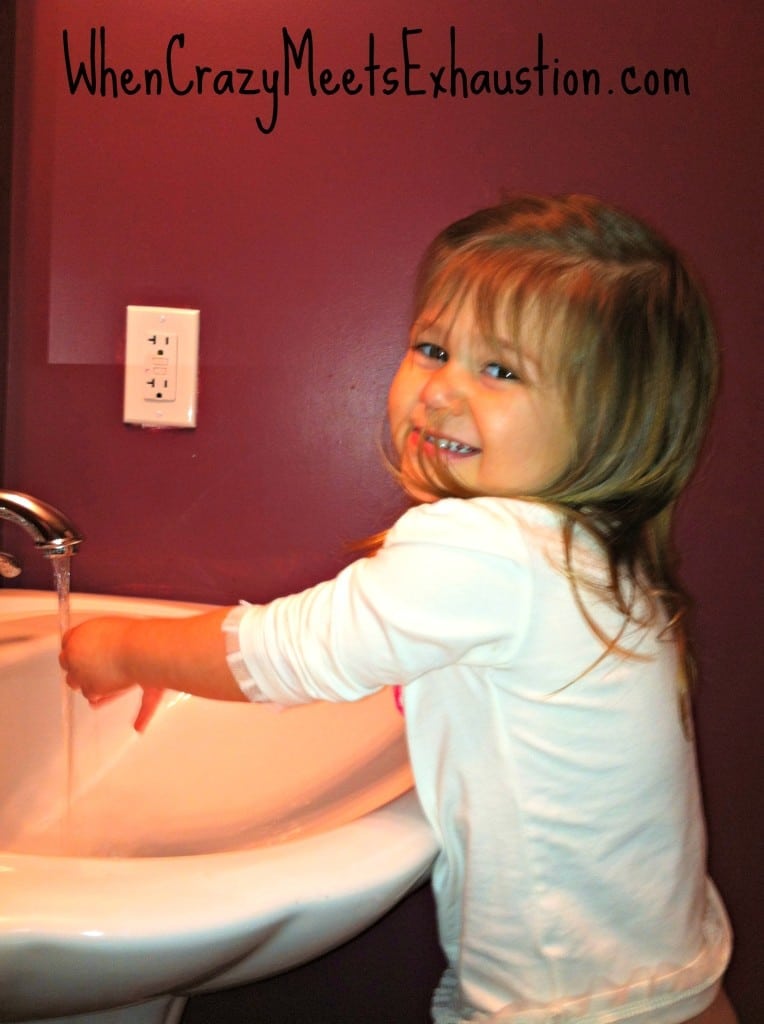 Last weekend was a huge step in the right direction: the kids and I went away with extended family, and as we were swimming in the indoor pool (and I was weightless and it was woooonderful), my gal announced she had to POOP NOW! We ran to the closest hotel room (my parents') and Miss Thang did her thang. Huge. The child clogged the toilet and my dad had to call hotel maintenance.
I was so proud.
She is beginning to feel it when she has to go and she is paying attention to her body's signs. That is not to say she doesn't sometimes slink off into a corner and take advantage of the Pull-Up, but we are definitely making progress.
I am no potty professional, but I have learned something very important in training two kiddos: my son and daughter are very different, and my approach has to be tailor-made for each of them. Just like teaching kids of various ability levels in a classroom, instruction and implementation must be personalized for optimal results. Someone please remind me of this once Baby #3 is ready to be trained…
For more information and help with potty training your guy or doll, Pull-Ups provides great tools and resources on their Facebook page, Twitter feed, and Big Kid App available on Apple and Android smart phones. The app offers videos and songs and a Big Kid checklist to help your little one in his or her nighttime routine. I'm a fan of the app because we're always on the go (see what I did there?), and when my daughter needs a little extra incentive, I allow her to hold my phone and jam out while we patiently await her drop-off. Whatever works, right?!
Happy Training to you!