For the past year, a pink box has been delivered to my doorstep every month. Each time I find it sitting there, beckoning to me, my insides do a cartwheel like a kid on Christmas morning. The pink box holds new surprises every time, and things I would never think to buy for myself, so they're a fun departure from Normaltown to Ooooohville! From accessories to wellness to cleaning supplies to fun stuff like glitter candles, that pink box plops all kinds of goodies in my lap and I love it.
Wait. Why are you snickering? Obviously I'm talking about POPSUGAR'S Must Have Box.
This month's box gifted me sheer awesomeness:
Pastel's Cheers Lacquered Tray is the perfect thing for serving adult beverages…or Goldfish crackers if I'm being realistic.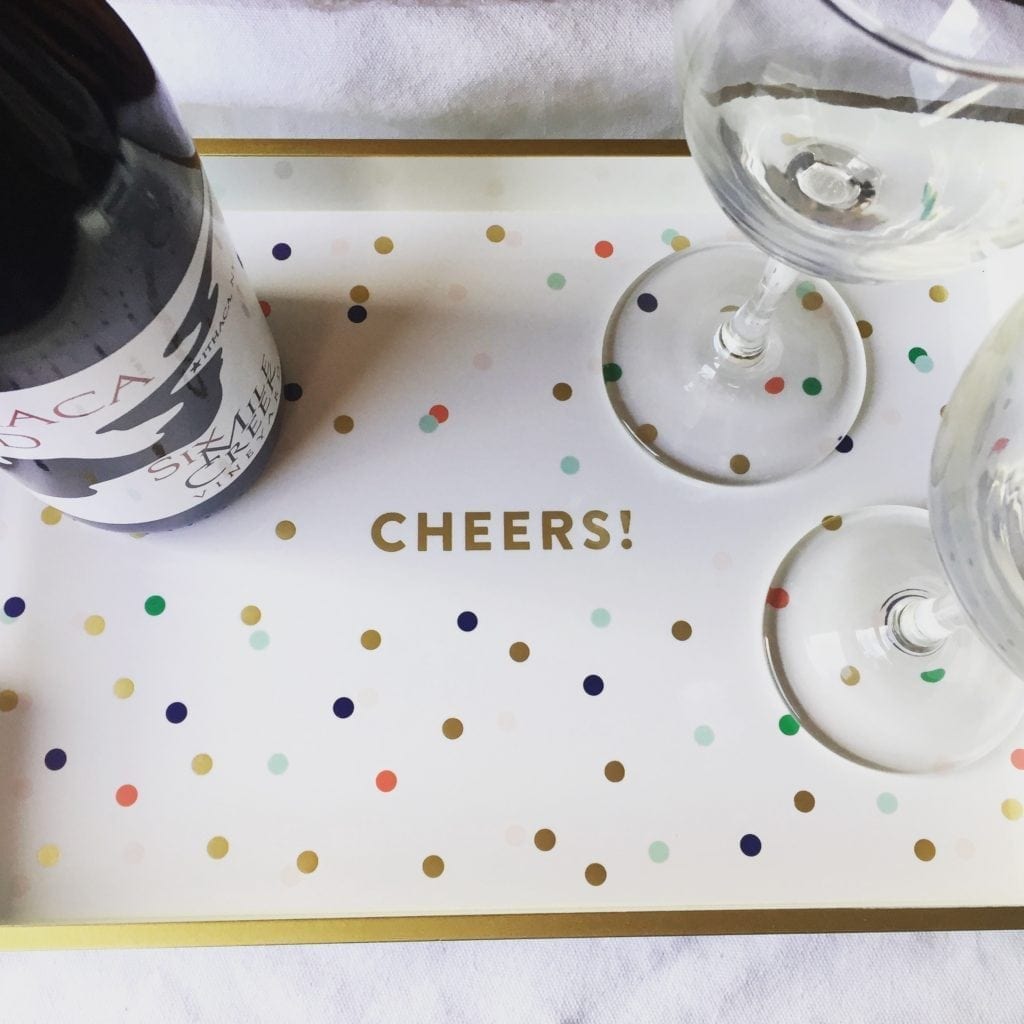 Dogeared's Friendship Bracelet is en route to my BFF and Meri Meri's gold glitter candles will adorn all of my future birthday cakes because what's better than a little bling and chocolate?! Speaking of chocolate, I give you: Goodie Girl Cookies in chocolate chunk. I've cleared my calendar to make time to dip them in hot tea while I shop with my $25 Shoptiques gift card. I've got big goals, try to keep up.
It's as if Fringe Studio read my mind with their new journal that will live beside my bed until I fill its pages with my ramblings. As an added bonus, they've included ways for my sleepy butt to wake up in the morning…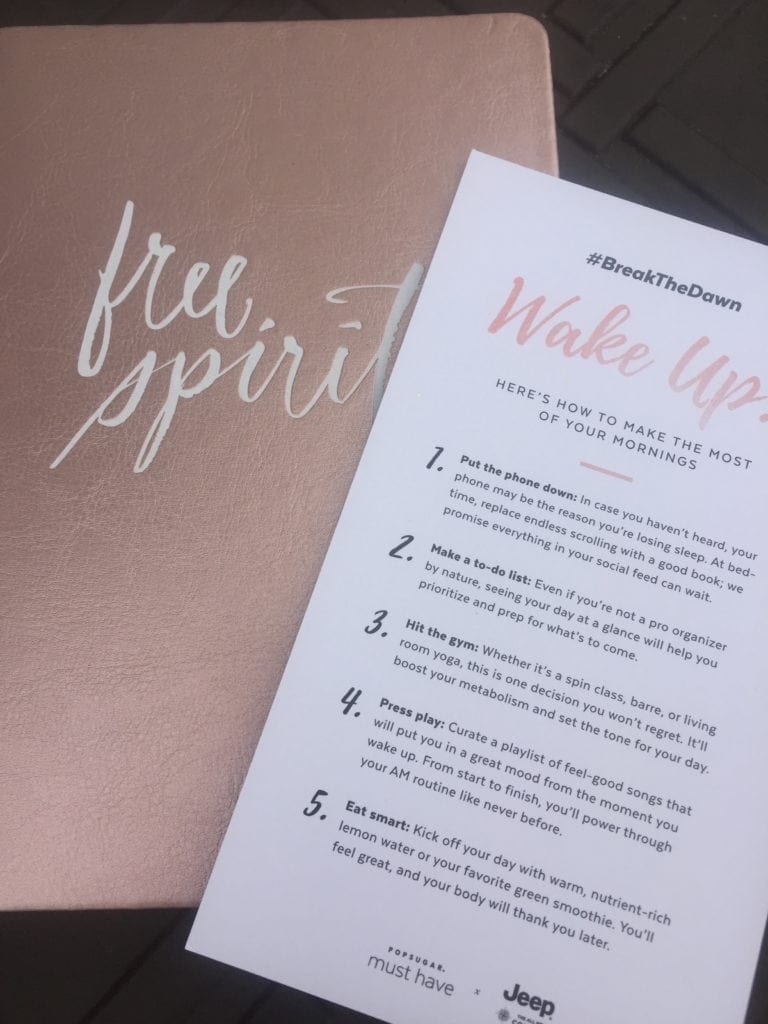 First Aid Beauty's 5 in 1 Bouncy Mask has been added to my "when did I get so old?!" beauty regiment. My skin was super soft after the first use and has earned a spot in my home spa rotation.
So here's the deal: POPSUGAR Must Have turns 5 this month, and to celebrate a half decade of Ms. Lisa Sugar and her team of editors carefully curating amazing brands for us, they're hosting big giveaways. To be eligible to win, click HERE and sign up before the end of August. Use the discount code PARTY (expires 8/31/2017) to get $10 off your FIRST Must Have Box. There are three subscription choices: monthly, every 3 months, or every 6 months. You can pamper yourself every 30 days…just sayin'! If you're a current subscriber, you're already qualified for the giveaway soYAY!
Weekly Giveaway Details All subscribers are automatically win a *major* surprise each week from following brands:
Week 1: Limited # of lucky subscribers will win something from Pehr Designs
Week 2: Limited # of lucky subscribers will win something from First Aid Beauty
Week 3: Limited # of lucky subscribers will win something from Kendra Scott
Week 4: Limited # of lucky subscribers subscribers will win something from Tarte cosmetics
Week 5 (8/31): 5 Grand Prize! Limited # of subscribers something from Cambridge Satchel Co + 1 year Must Have subscription
This is a sponsored post. All opinions are my own.