Tag! You're it!
I remember when that game meant running ragged outside, chasing friends. Tennis-shoed feet pounding the pavement, hearts thumping out of our eardrums. It was fun and it was exercise.
Why can't writing make my ass smaller?
I do it every day for at least an hour. Do you know what a sexy beast I would be right now if, with each click of the keyboard, I burned 10 calories? Sure it's exercise for my brain, but my brain isn't on display during swimsuit season.
Somehow the hysterical Marcia over at Menopausal Mother has turned writing into a round of tag; she's slapped me on the backside and thrown me into the game. The game, of course, is you learning more than you ever wanted to know about moi through a series of questions. I may even break a sweat and for that, I thank her!
Welcome to My World of Crazy
1.  WHERE WERE YOU BORN?
Pittsburgh, Pennsylvania. I'm not Amish and I'm not a steel worker.
2.  WERE YOU NAMED AFTER SOMEONE?
My maternal grandfather, Steven. I share his love of sweets; my goal is not to share his diabetes.
3.  IF YOU HAVE CHILDREN, HOW MANY DO YOU HAVE?
2 real human-children, 1 husband-child, and 2 fur babies.
4.  HOW MANY PETS DO YOU HAVE?
2 real human-pets, 1 husband-pet, and 2 fur babies.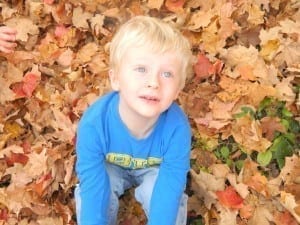 5.  YOUR WORST INJURY?
I done busted my nose when I was a freshman in high school. I dove into my aunt's pool, forgetting that the vacuum was lurking below. I had to have my nose re-broken and wore a huge bandage on my face the first two weeks of school. Nothing acclimates a gal to a new place than everyone thinking she's a rich bitch with a nose job. #NoFriends Side note: I'm the one who left the vacuum, so it's only fair that I was the one to surface with a bloody face.
6.  DO YOU HAVE A SPECIAL TALENT?
Ummm…no. I mean, I write like I speak and my English teachers always told me that was a gift, soooo…
7.  WHAT'S YOUR FAVORITE THING TO BAKE?
Oh, honey, I don't do the kitchen. And it's not because I'm above cooking/baking; it's because I'm not tryin' to poison anyone.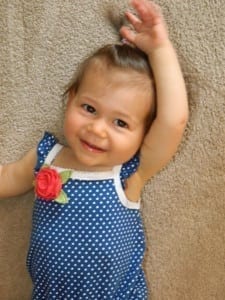 8.  FAVORITE FAST FOOD?
Milkshakes of any kind.
9.  WOULD YOU BUNGEE JUMP?
Hell to the no. I'm terrified of heights and of flying, and now you want to push me out of a plane thousands of feet in the air? Thanks, but I'll pass.
10.  WHAT IS THE FIRST THING YOU NOTICE ABOUT PEOPLE?
Their teeth. My mom's a hygienist; I come by it honestly.
11.  WHEN WAS THE LAST TIME YOU CRIED?
Sad tears: Friday. A lot. My poor husband.
Happy tears: Yesterday. A former student contacted me to THANK me for being a positive influence in his life. I want to buy him a pony.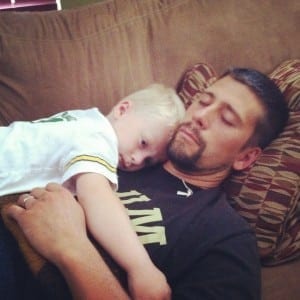 12.  ANY CURRENT WORRIES?
Shoot, where do you want me to start? I worry about my parents, I worry about my kids, I worry about work, I worry…Eh. I'm over it.
13.  NAME 3 DRINKS THAT YOU DRINK REGULARLY:
Coffee. Wine. Milk. Because I also worry about osteoporosis.
14.  WHAT'S YOUR FAVORITE BOOK?
To Kill a Mockingbird and The Kite Runner
15.  WOULD YOU LIKE TO BE A PIRATE?
I would not, but thanks for asking.
16.  FAVORITE SMELLS?
Walking outside in early spring and catching that first sniff of wildflowers. Or chocolate chip cookies baking. I'm not dodging the diabetes like I had hoped, huh?
17.  WHY DO YOU BLOG?
Because it's F-3: fun, free, and fulfilling.
18.  WHAT SONG DO YOU WANT PLAYED AT YOUR FUNERAL?
No music. Voice-overs of ME greeting everyone as they walk in. Now THAT's fun.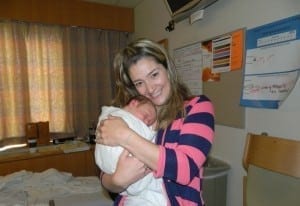 19.  WHAT IS YOUR LEAST FAVORITE THING ABOUT YOURSELF?
I'm going to pretend this question is referring to personality traits so I can avoid staring myself down in the mirror; I choose my lack of patience. With two small kids and a job working with not-so-small kids, I need to chill out.
20.  FAVORITE HOBBY?
"Swimming with sharks during menstruation" was one of Meno Mom's answers and it makes me giggle. My answer is: writing. I'm very, very boring.
21.  WHAT DO YOU LOOK FOR IN A FRIEND?
I've gotta be able to trust them, laugh with them, and feel secure enough to fart in front of them.
22.  NAME SOMETHING YOU'VE DONE THAT YOU NEVER THOUGHT YOU'D DO:
Oh goodness. Met a guy on spring break and yadda yadda yadda…
23.  FAVORITE FUN THINGS TO DO?
Shop. Travel. Go to the movies. Laugh. Eat good food that I don't have to re-heat three times before the meal is over.
24.  ANY PET PEEVES?
Big fat liars. And people with no sense of humor. They should move to North Korea.
25.  WHAT'S THE LAST THING THAT MADE YOU LAUGH?
Baby Sideburn's latest post. Karen is vulgar and I love it.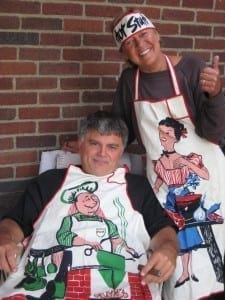 I don't know if there is a rule about who or how many others I tag, but I'm selecting only one. She's my dear friend (I could totally fart in front of her) Amanda over at Questionable Choices in Parenting. Amanda has asked me to write her a little somethin' somethin' for Valentine's Day, so be sure to check back with her later this week for my post and, hopefully, her answers to these questions!
Thanks for inviting me to play, Marcia.
Amanda, TAG! You're it!