The family says my daughter looks like my husband but acts like me. I don't know why, but I feel like that's not always a compliment. Not that my husband isn't handsome, because he is, but she acts like me? Hmmm…Is that to say she's headstrong, as a result defiant? Maybe it means she's independent, thus stubborn?
Perhaps it means that my baby girl, who is on the brink of turning two, is willing to relinquish social norms in the face of adversity and grab the bull by the horns to get what she wants. She doesn't balk at a challenge! She perseveres through the tough times, staying true to herself! My girl takes the impossible and makes it possible! She is an inspiration to all!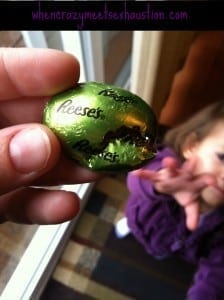 Yes, that child of mine makes me proud.