I often joke that my husband is General Norman Schwarzkopf with a spreadsheet: when it comes to managing our family budget, he takes a no-nonsense approach. I once found $20 in a coat pocket and he deposited it in the kids' college funds.
Okay, maybe that's an exaggeration, but he really is nuts about the family budget.
If you've got kids, then you've got clothes. Clothes that only fit for one season and then you're probably buried in a sea of plastic bins, overflowing with t-shirts and pants and no place to put them. Until now.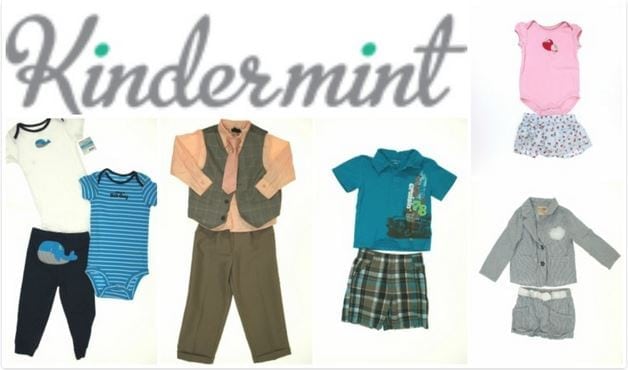 Kindermint is an on-line consignment store for kids' clothes. They've got big brand names for seriously great, low prices. Not only that; you can send your kids' clothes in to sell, too. That means you're not  changing out of your PJs or leaving your house to buy or sell. You still may want to brush your teeth because, ewww. Kindermint eliminates the hassle of dragging your kids to the store with a box full of clothes in one arm while trying to wrangle the little ones with your laser beam stink eye. Kindermint's clothes look like they've never been worn. In fact, some of them haven't been, and they've got the tags on them to prove it.