Today is triple special: it's a More Than Mommies Mixer vlog edition (scroll to bottom to link up with us), and even though it's my baby boy's 4th birthday, you're getting the gifts. We're generous like that.
Below is the vlog Brady helped me with; we hope you enjoy it. Especially his monster belch. We like to keep it classy.
Now to the giveaway!
Korie is a mom of two little girls in Central PA. She is a former teacher/Reading Specialist, taking a break from the world of education to raise her little ones. While she might be out of the classroom for now, Korie still found a way to take her love of reading and children's literacy and use it to help support her family.
Korie is one of the newest ambassadors for Barefoot Books and to celebrate the launch of her new business, she is working with a few bloggers to bring you some fun stuff!
And it's not just books. There are games, puzzles, prints, puppets, even apps.
Hop on over to the Barefoot Books website or Korie's Facebook page to check it out.
One winner will receive a prize package that includes:
-3 books
-one toy (puzzle or puppet, depending on inventory)
-one board game
-one $25 gift card so that you can buy some extra goodies
The giveaway is open until Monday, August 5, 2013 and is (sadly) for US residents only.
Enter using the Rafflecopter below.
Here are the Mixer "rules"
(Don't make us post bouncers at the door.)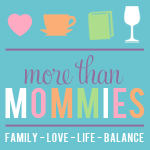 We will choose someone who signs up via Twitter on the Linky below to be our LOTP each week. We love to keep up with all of you on twitter–so tweet with our hashtag (#MTMmixer) so we can find you!
 Every week we will choose one participant to get our party started at the #4 slot. All you have to do is link up under the first Linky (and follow the "rules") to be considered!
Add your Post/Twitter ID/Blog URL to the Linky it belongs in.
Follow the person directly BEFORE you on the hop!
Finally, we ask that you post one (or both) of our buttons in either a post or on your sidebar to let other people know where you are partying today!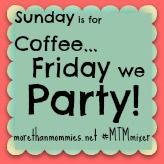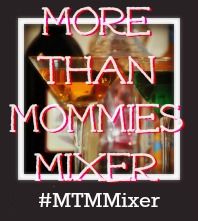 Want more eyes on your BLOG? Link it up!
Click here to enter your link and view this Linky Tools list…
Link up your Mommy TMI Vlog:
Click here to enter your link and view this Linky Tools list…
Link up your Twitter Handle
Click here to enter your link and view this Linky Tools list…
Link up your Facebook Page:
Click here to enter your link and view this Linky Tools list…
Link up your G+ Profile:
Click here to enter your link and view this Linky Tools list…
Link up your Pinterest Boards:
Click here to enter your link and view this Linky Tools list…