When I traded in my high heels and laptop case for three kids and an extensive Crockpot repertoire, I was scared. As a social, artsy lady, I knew I would need a creative outlet, and I feared teaching a baby to wave bye-bye wouldn't live up to be the cathartic experience I craved. What if I lost my sense of self? What if I faded into the background and grew to resent my beautiful children who didn't ask to exist, let alone expect me to swap my career for their cribs?
My husband listened to my fears; he heard me. His words, "do something for you," rolled around in my brain. For me. So, I began writing. I wrote a little, then a lot. I started sharing thoughts on my blog, I submitted essays for publication, and I nursed a bruised ego each time "no thanks" pinged into my inbox.
I wasn't the most popular.
I wasn't the widest read.
Compared to many other writers, I was a nobody.
But I kept trying, kept writing, and my husband never stopped shaking those proverbial pom-poms for me. Knowing that landing, tearful, in his arms was the worst that could happen, I kept on keeping on.
Today, my work is published and read, which is the ultimate for a writer. My family and I get to do things and go places solely because of my contributions, which is the ultimate for a parent. And none of it would have been possible if it weren't for the support of my husband. He was and remains my biggest motivator.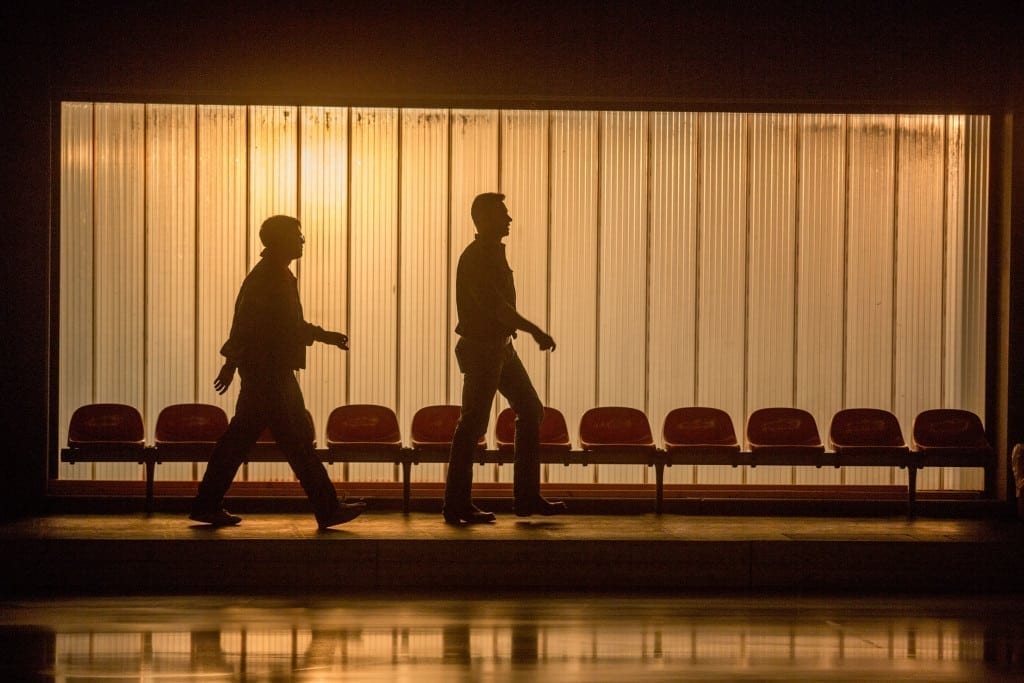 ******
He wasn't the biggest.
He wasn't the fastest.
In fact, he kinda sucked.
But Eddie the Eagle had a calling and that was enough.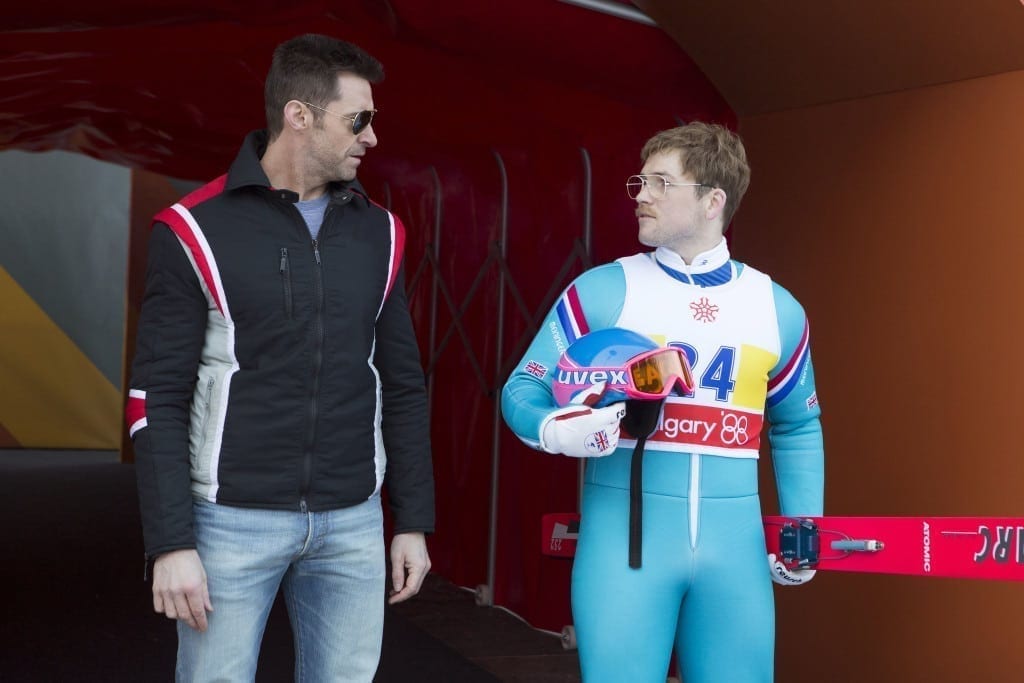 Inspired by true events, Eddie the Eagle follows the story of Michael "Eddie" Edwards (played by actor Taron Egerton), a hapless ski-jumping wanna-be. Because of health issues as a child, Eddie was told repeatedly to give up on sports. Naturally, he aimed for the Olympics.
I love that about him.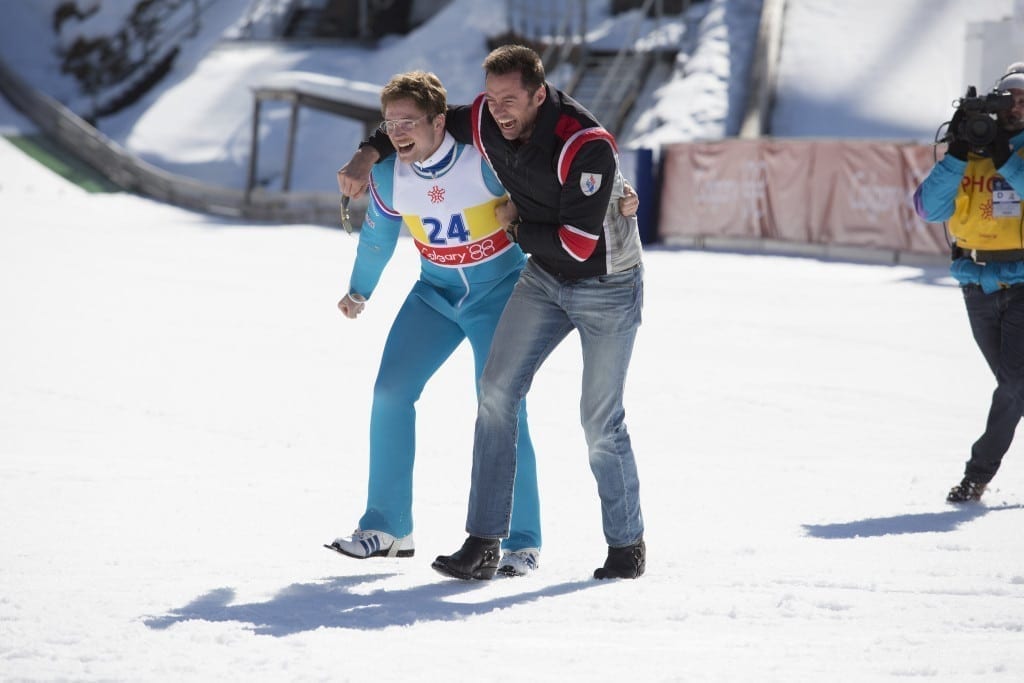 Why ski-jumping? To paraphrase Eddie, "I realized two years before the Olympics that I might be able to get to Calgary because no one else was going to apply and so started training." Never expecting to be successful–let alone qualify for the Olympics–Eddie enlists the help of a gorgeous (and talented and stuff) coach played by Hugh Jackman and makes his dream a reality. The two bond over personal hurdles and become quite an unlikely pair. Though undoubtedly the worst competitor, underdog Eddie wins over fans with his boyish charm and becomes the first-ever British Olympic ski-jumper.
His entire life, Eddie was told he couldn't, wouldn't, shouldn't. He didn't listen. He worked hard, enjoyed every moment, and made the best of it. I totally get Eddie's never-say-die attitude and drive to do right by his heart. His story makes for a fantastic family-friendly flick, so grab the person who most inspires you, buy him a large popcorn, and remember to thank him for his unwavering support and understanding. Thank you, Hugh Jackman.
HUSBAND! I mean, husband.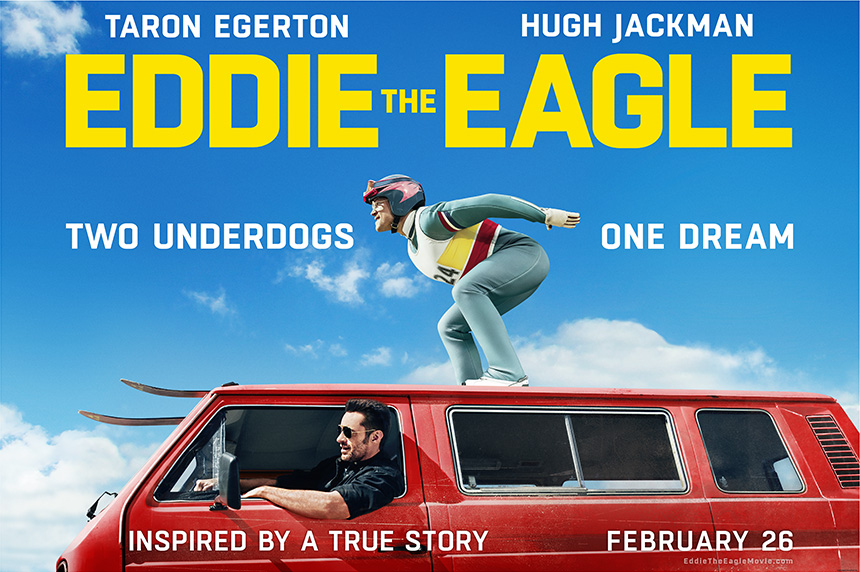 Disclosure: This post was sponsored by Eddie The Eagle through their partnership with POPSUGAR. While I was compensated by POPSUGAR to write a post about Eddie The Eagle all opinions are my own.