Parents, you remember being in the throes of children's television programming, right? Most of the shows were basically incessant mind-numbing theme songs that annihilated brain cells, as per Caillou.
Then there were the Kratt Brothers.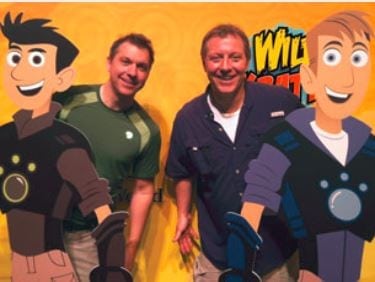 Before they were animated, they were Martin and Chris Kratt, live brothers playing with adorable animals and I'm not gonna lie to you people, in my exhausted state, they looked daaaaang good. Give me any man with a nice smile who snuggles with tiger cubs for fun and I AM IN.
Imagine my delight when I realized they were coming to Pittsburgh! Weeeee! Because of the restraining order, I'm not allowed at the show, but you can go! And here–I'll even give you tickets! Enter the Rafflecopter below for your chance at snagging four tickets. This is a quickie–the giveaway ends April 10th, so get your entries in now!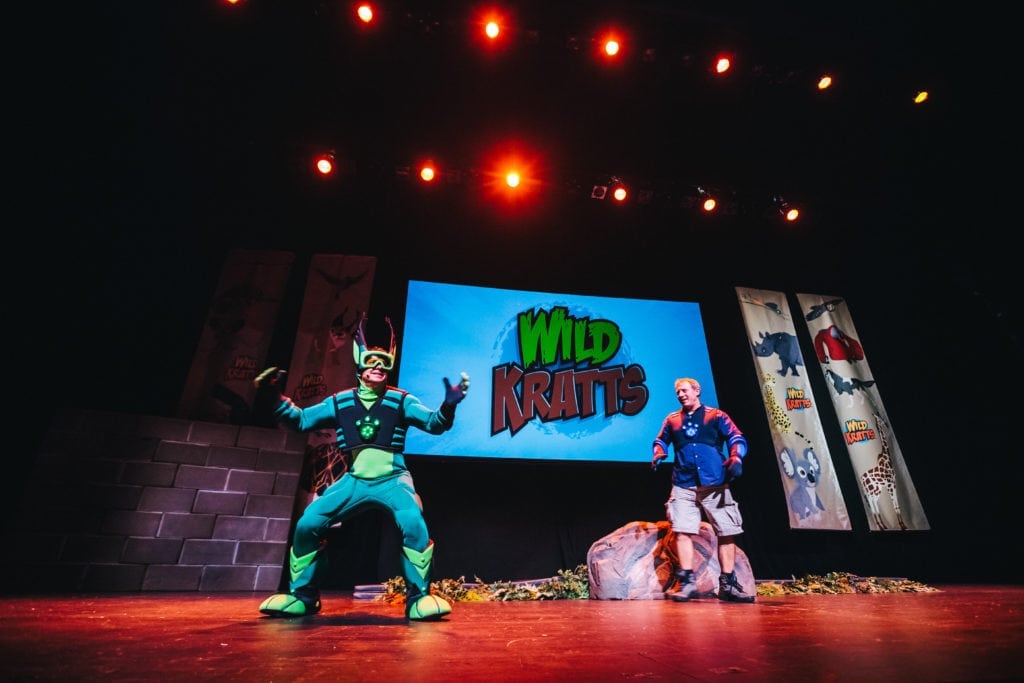 While the brothers activate some fan favorite Creature Power Suits, Zach and his Zachbots steal one of the Wild Kratts team's most important inventions. Suddenly, they are off "To the Creature Rescue!" Through hilarious pratfalls and amazing animal 'wow facts', the real-life Kratt brothers provide a fun-filled 'creature adventure' for the entire family!