The kitchen is not my friend. I try (not often), but any time I attempt a new recipe, anxiety over screwing it up or poisoning my family becomes overwhelming and I opt for take-out.
So when I was told that, as part of the Lactaid campaign in which I am participating, I would have to use Lactaid in a recipe, I got the shakes.
Recipe?
Lactaid?
That meant I had to make something new.
Or did it?
When I got married, my mom had given me easy recipes (read: a toddler could make them), and I was determined not to reinvent the wheel; I would substitute Lactaid for milk and all would be right in my world!! *Cues trumpets*
Because I have become increasingly sensitive to dairy, I knew that using Lactaid would be healthier for my family and hopefully prevent me from running to the bathroom mere minutes after dinner.
What did you make? you curious pals are wondering. Here ya go: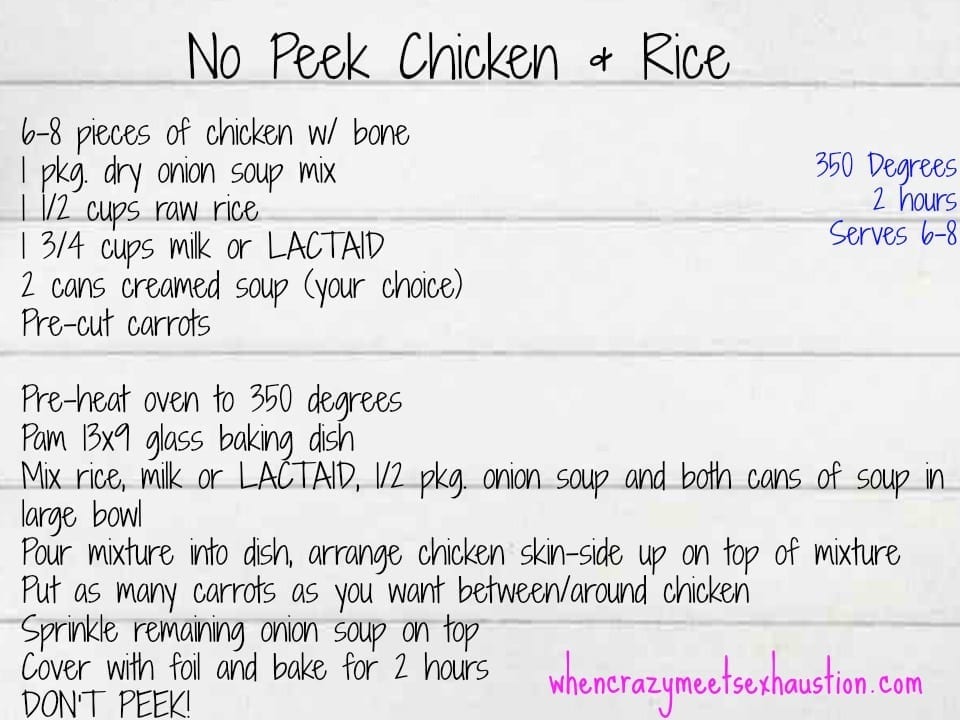 Pin this delicious chicken recipe with Lactaid
And ya know what? DELICIOUS! My husband didn't even notice I swapped milk for Lactaid. My kids gobbled it up, and I felt like a rock star.
My favorite part of the recipe? It takes about 4 minutes to prep, and then you literally walk away from it for two hours. That's my kind of cooking!
I'm no pro, like Melissa d'Arabian, whose skill landed her on The Today Show, but I fed my family. And no one barfed. SUCCESS!
If you're interested in seeing Ms. d'Arabian flaunt her stuff with Kathie Lee and Hoda, see below:
Visit NBCNews.com for breaking news, world news, and news about the economy
Want more recipes with Lactaid? I've got that link, too; click HERE.
Despite this being a sponsored post, I can honestly say I am a Lactaid fan. I was afraid of giving up my beloved milk, but after having my gallbladder out and other dairy issues, I needed a fix. Not only is Lactaid tasty, but it tastes so much like the real thing that my kids drink it! Unlike soy milk, which caused my son to scream out in feigned anguish upon sipping it, Lactaid has never elicited an outburst. It's good for him and keeps him quiet? Yes, please!