Truth: This is a sponsored post written by me on behalf of Rite Aid Tugaboos diapers.
More truth: If I didn't like these diapers, I would not have written about them.
Listen, I am a diaper snob. It's true. When I had my son in 2009, I firmly believed that cash-money beget dry bottoms; only the most expensive disposable diaper would do. Then when my little lady made her appearance 22 months later, I was still all she shall have only the best!
And then my bank account cried.
So when I got the chance to try Rite Aid's Tugaboos, I was excited to get free diapers, but I didn't expect to like them. Like, really like them.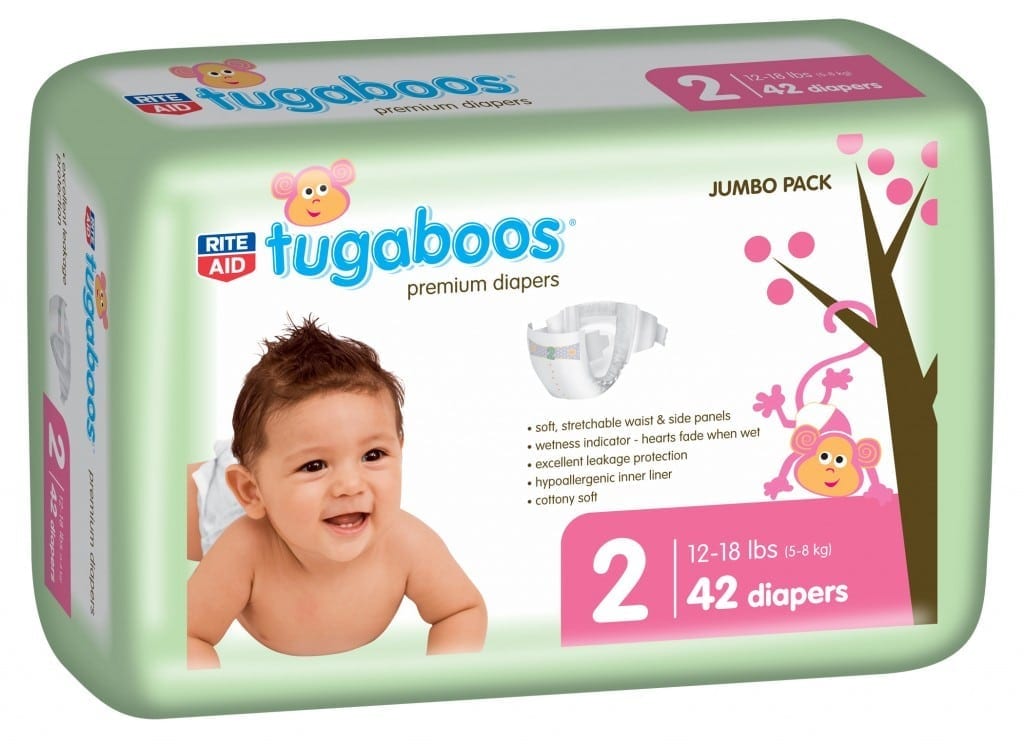 I immediately noticed that Tugaboos are longer than the diapers we had been using, which is great because my gal has her Mama's badonkadonk so the extra length and stretchy sides come in handy! Another thing my daughter inherited from me? Sensitive skin. If the wind whips my hair into my face, it fo' reals leaves a welt. I'm talkin' serious sensitive skin. The Tugaboos are soft AND hypoallergenic so I'm pretty much the best mother ever to have swathed my precious girl's behind in such amazing diapers. You know, 24-months after her debut diaper-wearing…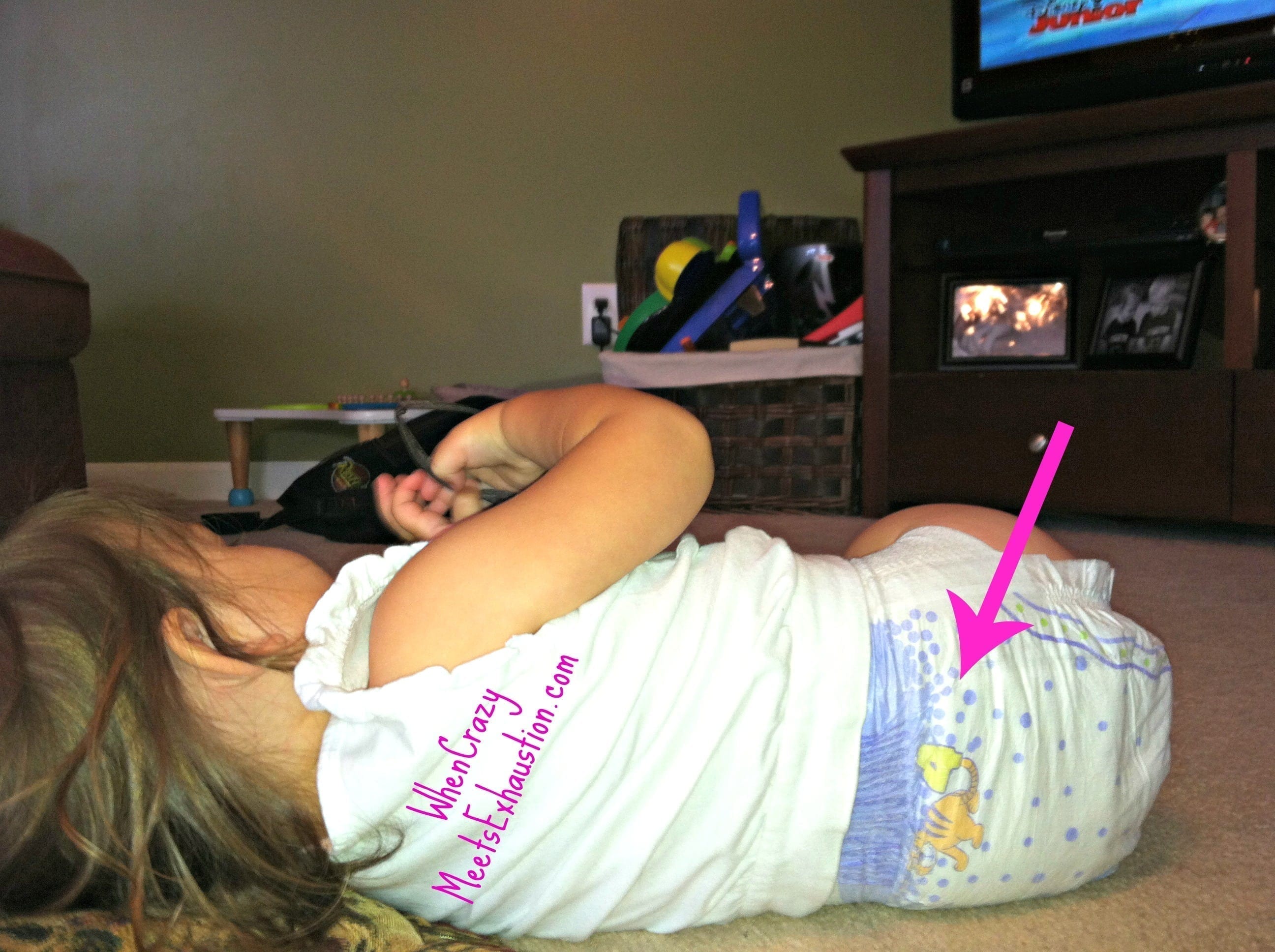 What really surprised me about the Tugaboos was how absorbent they are. My daughter fell asleep one evening before I had the chance to change her into an overnight diaper. I was worried, but not so worried that I was willing to risk waking a sleeping toddler. Are you crazy?!
So I crossed my fingers and whaddya know?! The next morning she was dry. I never in a million years expected a store-brand diaper to take one for the team for that amount of time. Or pee. I was thoroughly impressed.
Not that this is relevant to the reliability or comfort of the diaper, but it makes my gal happy so it's worth mentioning: she loves the "kitties" on the Tugaboos; she gives her best roar when she sees them (super adorable), and she enjoys having a choice between the "tiger in the grass" or the "tiger ready to pounce."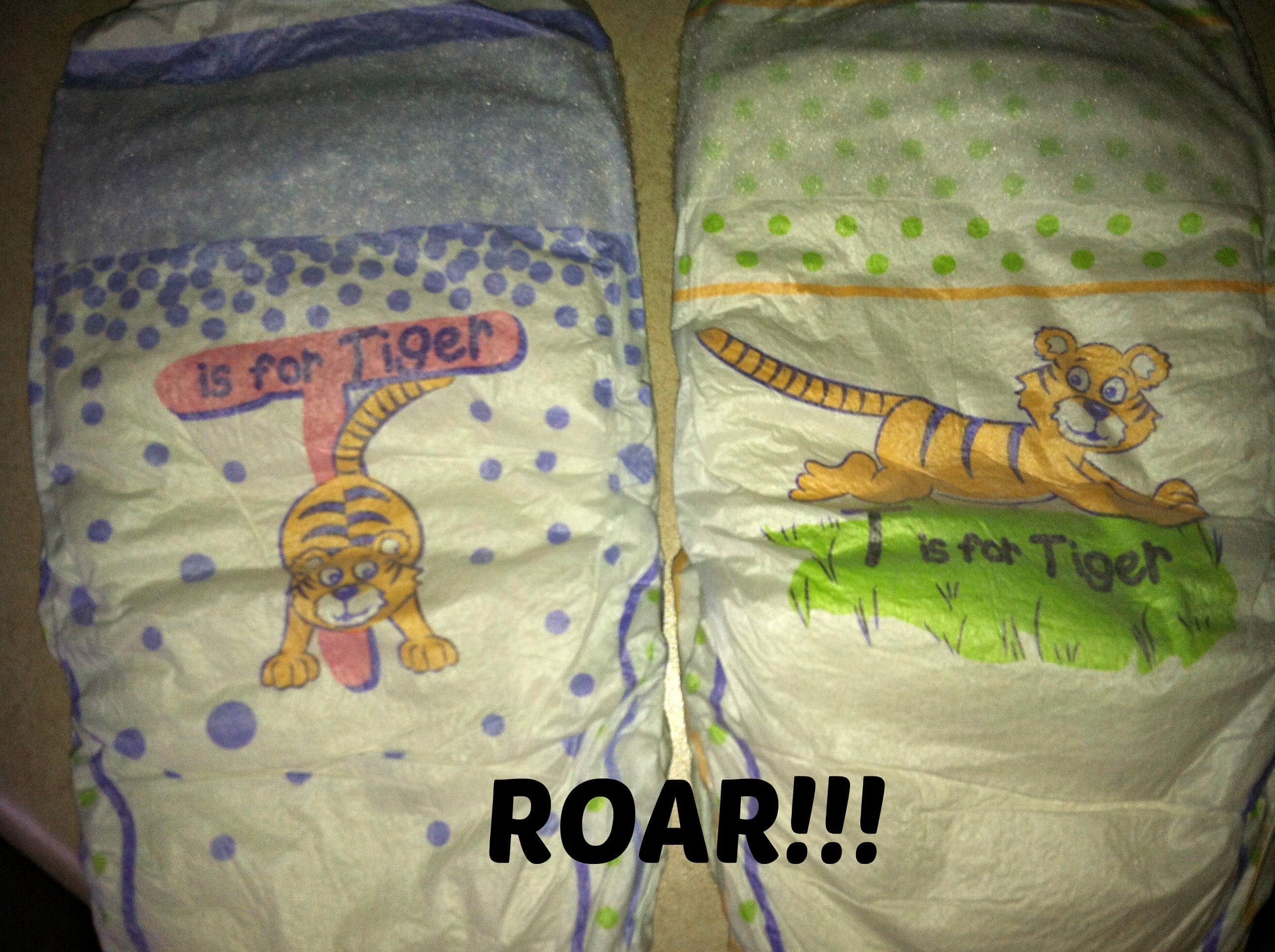 And what do I love most about Tugaboos? The important life lesson they have taught me:
I do not have to spend a lot of money for good diapers.
*Flicks self in forehead*
For the month of June, all Tugaboos purchases will earn an entry into the Tugaboos and Vera Bradley Sweepstakes!
With every in-store purchase of qualifying Tugaboos products using your wellness+ card at any Rite Aid store between June 1-30, 2013, you will receive an entry for a chance to win one of (25) Vera Bradley Designer Diaper Bags filled with select Tugaboos products.
To enter without making a purchase, complete this entry form now: https://riteaidtugaboos.dja.com/.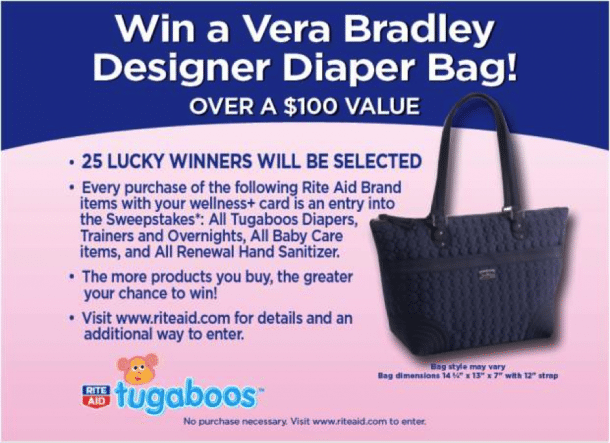 This is a sponsored post written by me on behalf of Rite Aid.