My brother-in-law and his super thoughtful wife got my daughter the BEST birthday present when she turned a whole hand old in May. The kid absolutely loved it and it wasn't even a toy.
I KNOW, RIGHT?!
My newly minted 5-year-old and her big brother were escorted to downtown Pittsburgh where they enjoyed time with their aunt and uncle at the Cultural Trust's Children's Festival. They watched and participated in live shows, and came home raving about it all.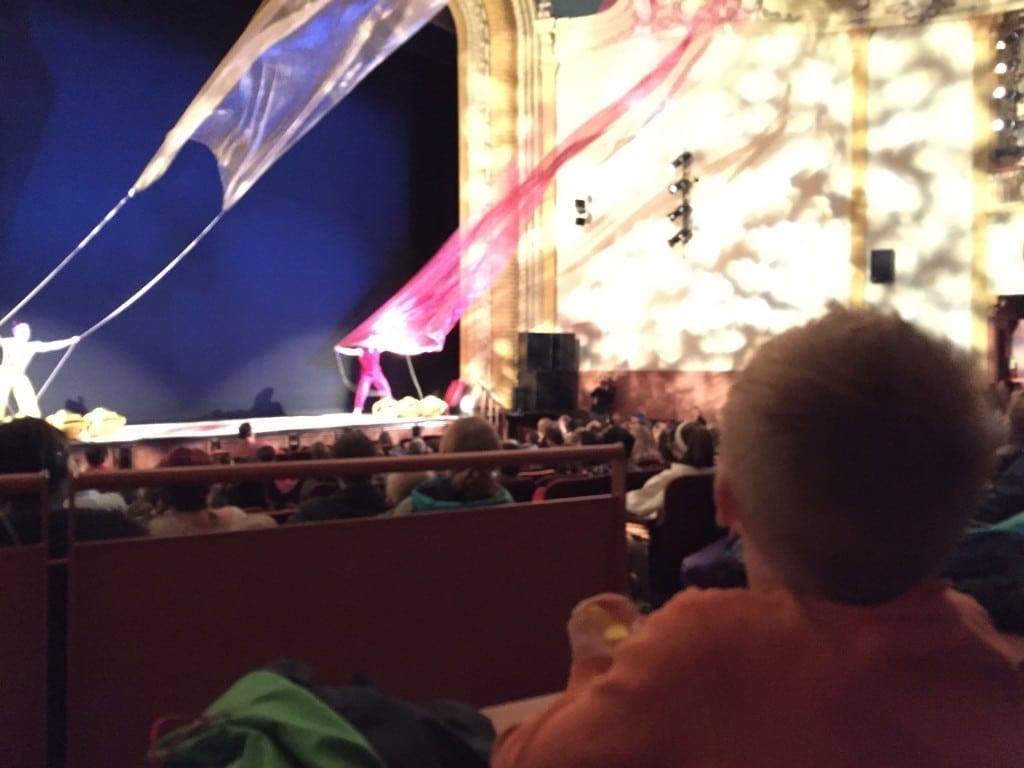 The kids talked a mile a minute about what they had seen (a magical cave!), which shows made them laugh (people dressed as sheep!), and all of the cool things they got to touch (okay, this one was mostly food). They were head over heels for their cultural experience, and when only a few days later Aunt K texted that she was already looking at the fall theater line-up, we were all YESSSSSSSSSSSSSSSS!
In a fancy twist of fate, I learned of an opportunity to work with the Pittsburgh Cultural Trust to help promote their upcoming 2016-2017 Citizen's Bank Children's Theater Series. The Mom and teacher in me jumped at the chance.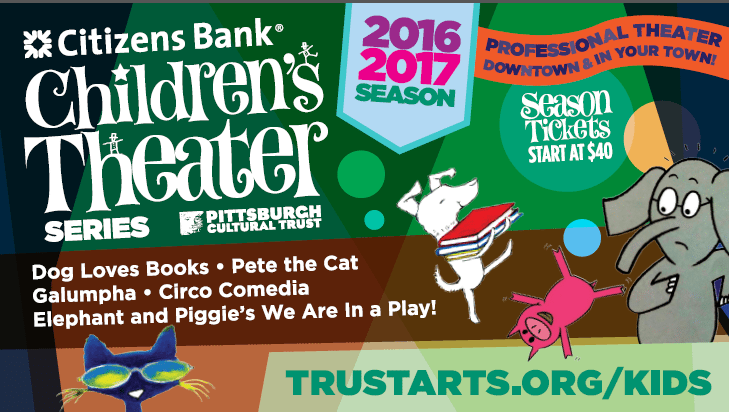 The Pittsburgh Cultural Trust brings the world around us to a stage setting and gives little ones the chance to step outside of their comfort zones and experience a world they wouldn't otherwise be able to. Without literally traveling around the globe, the Theater Series is the next best thing; it "showcases imagination, creativity, and fun from around the world." With a variety of shows playing from November through May, there are enough options to entice and engage every little show-goer.
The gift of experience is by far the greatest.
Give your favorite kiddo the gift of experience in Pittsburgh's incredible Cultural District. Enter to win a family 4-pack of tickets to a show of your choice by leaving a comment below and/or Retweeting THIS:
Win free passes to #Pittsburgh @CitizensBank Children's Theater Series @CulturalTrust by RT this or commenting here: https://t.co/tWcUopDuMM

— CrazyExhaustion (@CrazyExhaustion) July 5, 2016

Stay up to date with all things Pittsburgh Cultural Trust by following them on Facebook – Twitter – Instagram.
*the winner will be announced at the end of August and contacted in whatever manner he/she entered, i.e. Twitter, email/comments
VOUCHER TERMS:

  Valid only for two (2) tickets total to any one (1) available performance in the 2016-2017 Children's Theater Series or any one (1) available performance in the 2016-2017 Bridge Theater Series.  Visit www.trustarts.org/kids or www.trustarts.org/bridge for more information on available show times. Certificate not redeemable for cash. Certificate must be redeemed

in advance

by mail (ATTN: Ticketing, 719 Liberty Avenue, Pittsburgh, PA 15222), by visiting the box office (655 Penn Avenue, Pittsburgh, PA 15222), or by phone (412-456-6666). Certificate not valid at the door. Certificate not valid for a sold-out performance.  Any questions, please contact Children's Theater Series and Festival ticketing at 412-456-6666.
I was compensated to write this post, but not to love the Children's Theater Series. And I DO love me the Children's Theater Series!