When our beautiful city of Pittsburgh began reopening after quarantine, it did so as thoughtfully, incrementally, and safely as possible. So when Fogo de Chao's Sales Manager, Mr. Gary White, invited me to check out the private dining options, I knew I was in good hands. I also knew it was an opportunity to celebrate my meat-loving husband's birthday! So I invited a bunch of our friends and we reserved the semi-private dining room.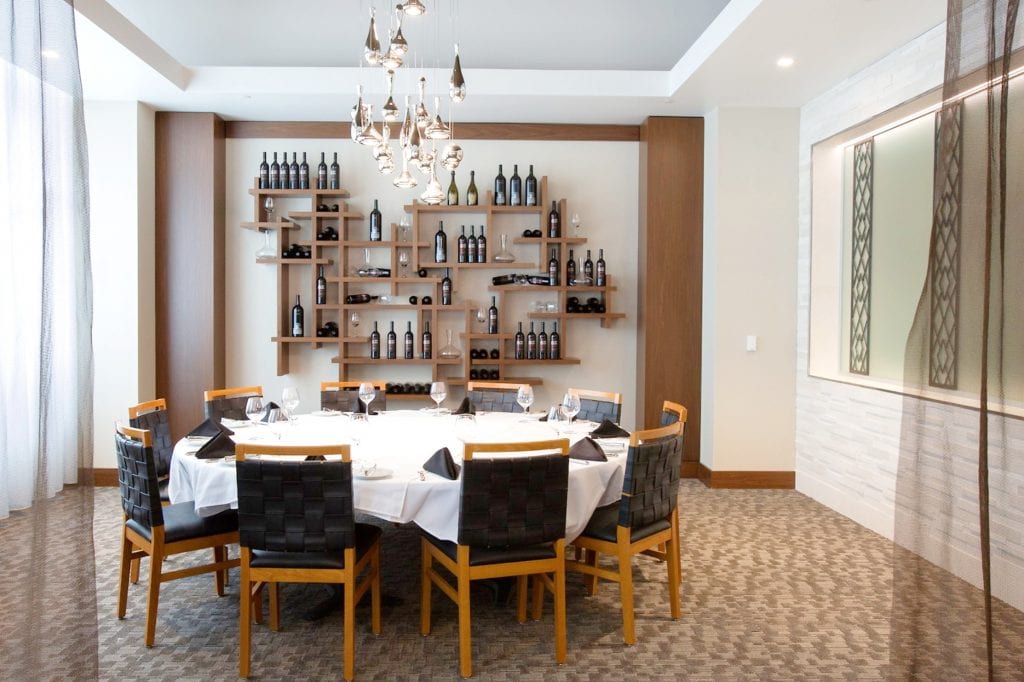 The room is much classier than our bunch of misfits, but we made it work. Also made this bottle of red work because
1. we were parents out of the house sans children
2. someone else was preparing, serving, AND cleaning up our meal. WEEEEEE!!!!
3. every birthday deserves wine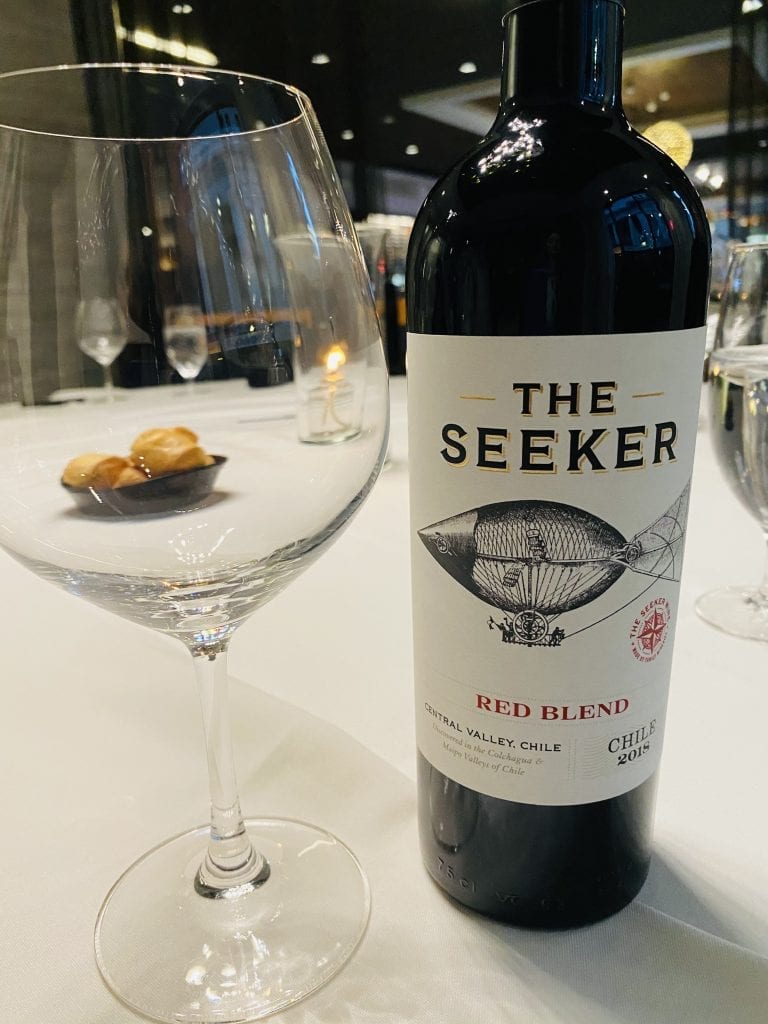 I had never been to an all-you-can-eat steak house, let alone a Brazilian one with all the fabulous flavors. Here's a breakdown of our experience:
Table-side anything is my new favorite thing
A parade of servers visited our table so often I was convinced we were in a Saturday Night Live skit. Non-stop skewers of filet, Prime Rib, chicken, even lamb, were sliced right in front of our salivating faces. Also offered table-side? Cocktails. YES PLEASE.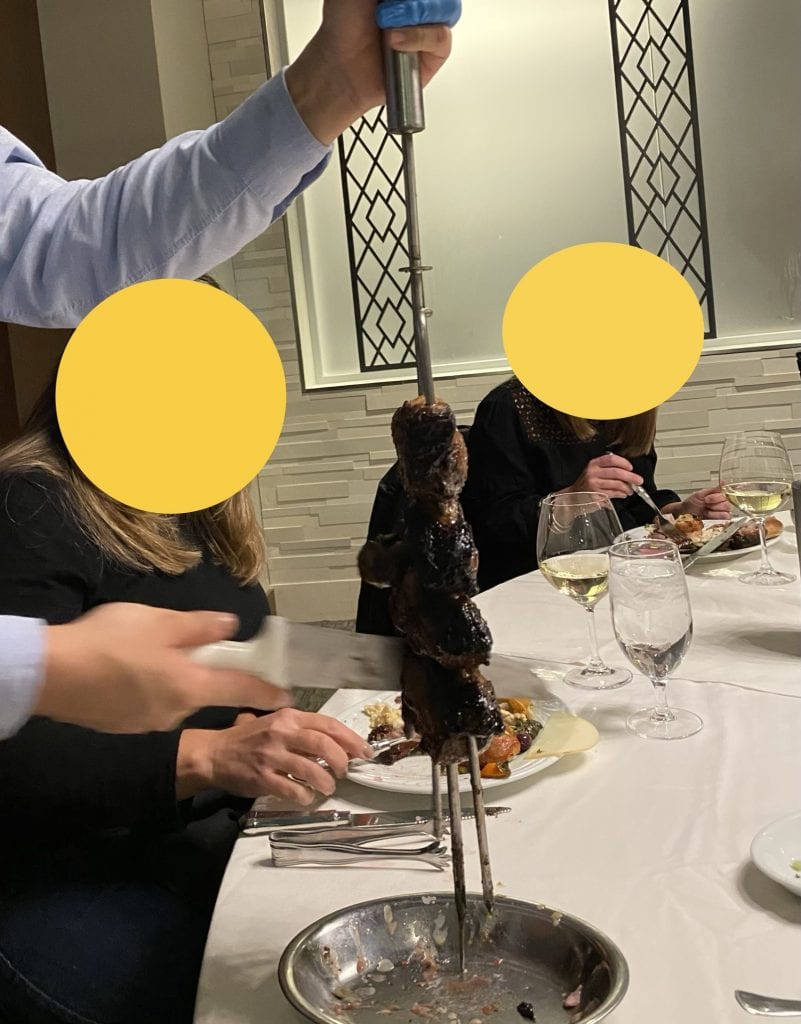 I could live on the Market Table & Feijoada Bar
Not only can you visit this bad boy as often as the button on your pants will allow, listen to the yummies you'll find there: fresh salads, exotic veggies like heart of palm, candied bacon, cheeses, smoked salmon, and these really hot peppers that made my husband sweat. Delish and entertaining!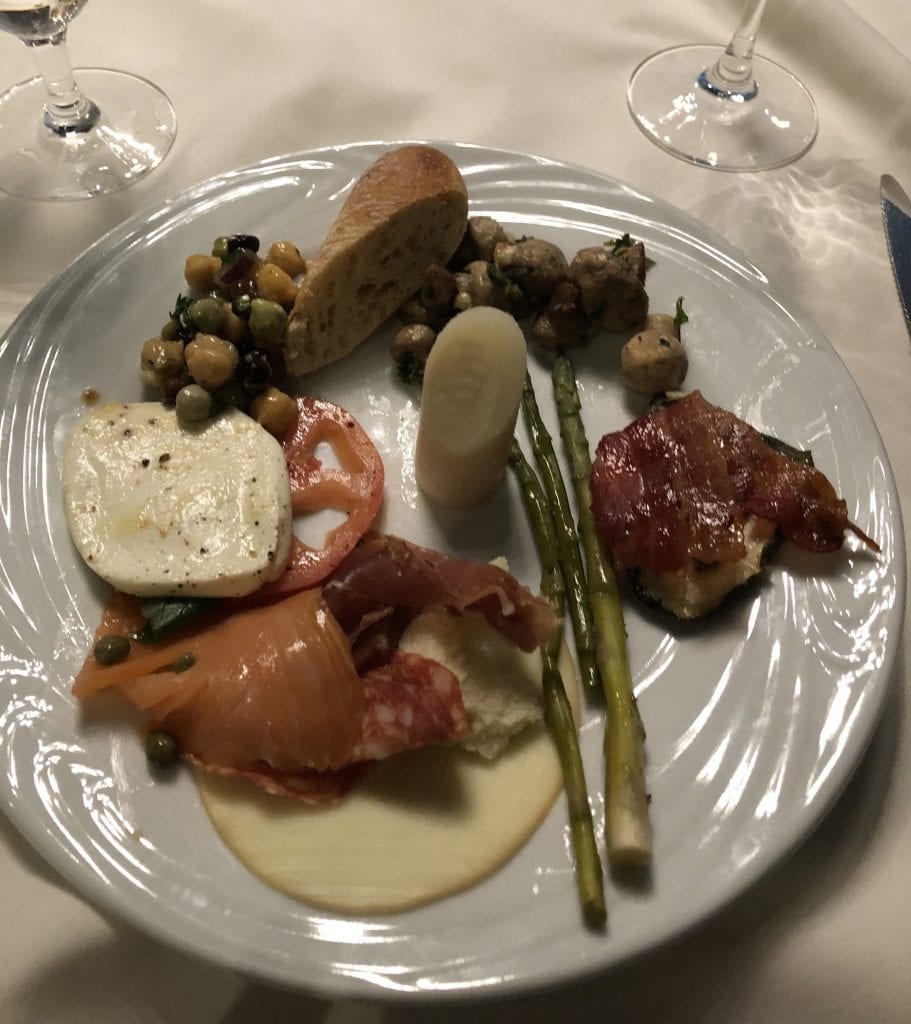 Fogo doesn't skimp on desserts
Yes, we ate our weight in meats and Market Table delights. Yes, we indulged in a bottle or three of wine. Yes, we still ordered dessert. STOP JUDGING US. Key Lime pie, New York style cheesecake drizzled with salted caramel sauce, crème brûlée, whatever this piece of chocolatey heaven was called, and more!! were all on the dessert menu.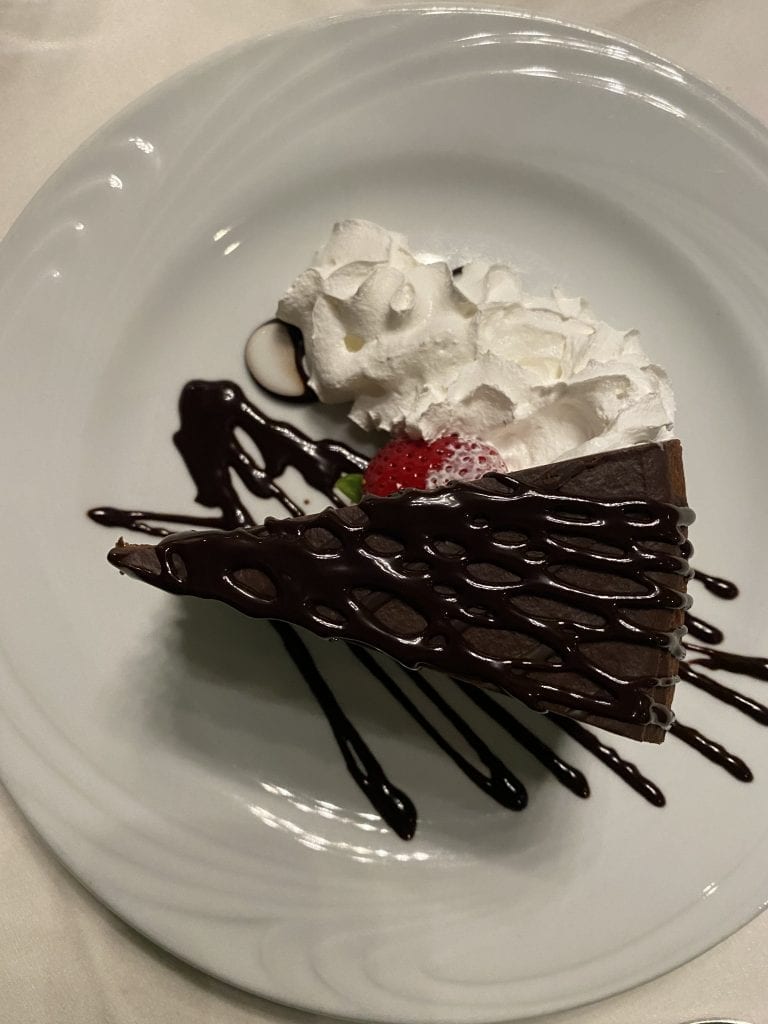 PSA for our meat-loving-friends-who-couldn't-join-us, there are no doggie-bags
A few of our friends weren't able make the reservation. They were very disappointed, understandably so. Because I'm a giver, I sent them pictures of our plates. It helped ease their FOMO, I'm sure of it.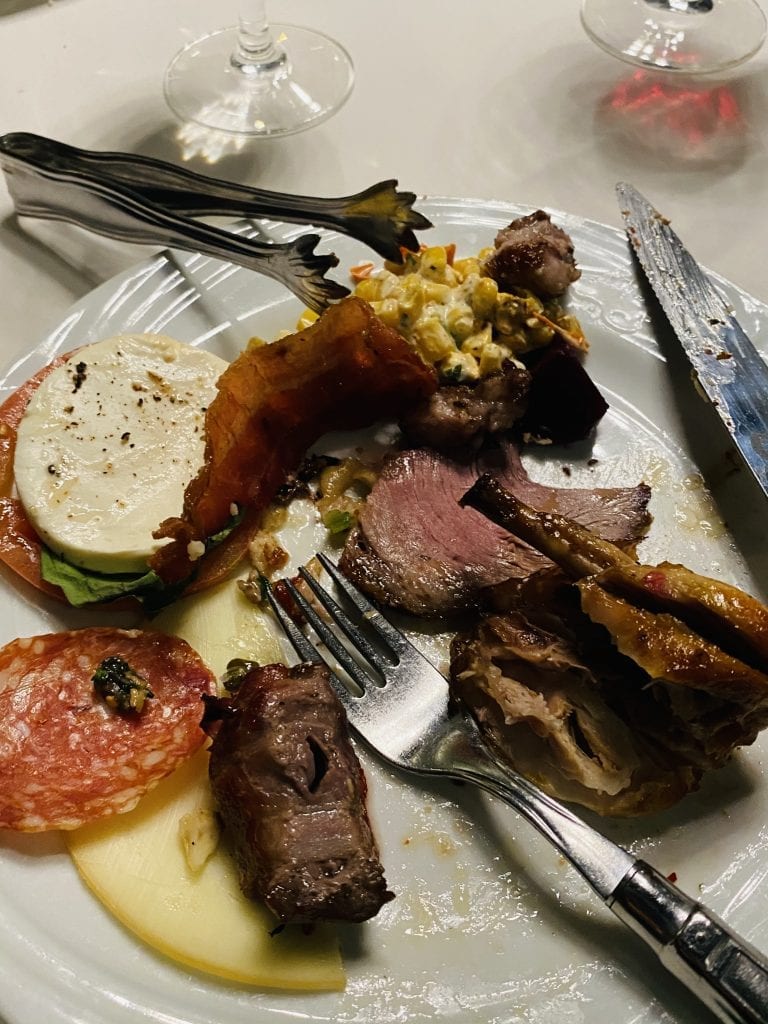 Precautions + cleanliness = safe dining
There are several options for private, group dining. Whether you and yours just want a night out like me and mine did, or you're hosting a group for work, a celebration, or you simply prefer to separate yourselves from the main dining area for peace of mind, Fogo de Chao can accommodate. They've taken extra precautions to protect guests and staff during COVID. We felt safe…and full.
Prioritizing time with friends is a must
I'm grateful Fogo gave me the opportunity to schedule quality time with friends. Life is busy, the pandemic can make it more challenging, but where there's a will, there's a way. Sure, getting together at Fogo made our night tastier, but hanging out with good friends anywhere, anytime is just plain good for the soul. Highly recommend, 10 out of 10, especially with those rolls.
Contact Gary to reserve your little corner of Fogo:
gwhite@fogo.com