Know what I did today? I'm going to tell you in pictures because one of those is worth a thousand words and Mama tired.
Here we go!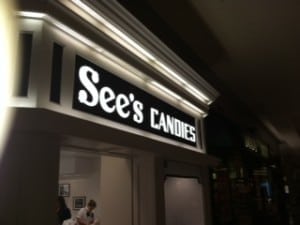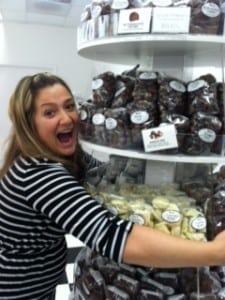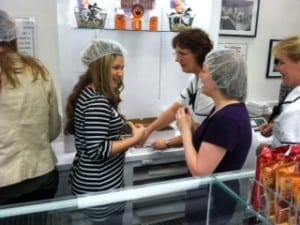 Many thanks to the wonderful Janene and Christine of More Than Mommies for setting up an Ohio Valley bloggers event at See's Candies in Ross Park Mall where I got to reunite with some of my favorite local ladies and, of course, stuff my face with chocolate. Fun fact about See's: the infamous I Love Lucy episode where Lucy shoves conveyor belt crazy chocolates in her mouth, down her shirt, and in every other orifice was filmed at See's Candies California factory.
If you're stopping by from the More Than Mommies Mixer, HELLOOOOOOO! If you want to hook up with us this week, click HERE to link up your blog, vlog, or social media site of your choice. Speaking of vlogs, I made one. And it sucks. I had to speak softly and lock myself in the office because my daughter was napping, and I have a cold which means I sound like a dude AND my eyes are dry so I blink like a psychopath throughout, but because I love Janene and Christine, I'm sharing it.
Oh and hey–did you enter the raffle to win free jewelry?!
Okay, to the vlog we go. I like pumpkin, hate the California Raisins, and my emergency c-section was scary, yo. Enjoy.