Leading by example, my Mom has taught us life is too short—laugh! Finding the funny in the face of struggle has saved us on more than one occasion, like the time a priest stuttered his way through Grandma's wake. He called my Mom—who was mourning her Mom—by the wrong name so many times it just got to be laughable. Hilarious, actually! We had no choice but to disguise inappropriate giggles as grief-stricken sobs, but we knew Grandma wouldn't have had it any other way.
*makes Sign of Cross just in case*
Despite my family's affinity for a good laugh, there are a few things we take seriously. Very seriously.
Each other. We can call each other names and throw down over politics, but if an outsider so much as looks at one of us crooked, our flock fights to the death. We're kinda like the mafia only dysfunctional and half Slovak.
Holidays. Birthdays, Thanksgiving, Christmas—WE DO NOT MESS AROUND. The year I was pregnant with my first child, we celebrated my brother's birthday for an entire week, culminating at a German brewery where I promptly went into labor on the hard wooden benches. Our motto is go big or go home, but always have something to eat first. That's the Italian half of us.
Coffee. We all prefer particular brands and take our coffee different ways, but it's obvious when we haven't been properly caffeinated. All I'm saying is keep your distance. My husband is the outsider here, as he doesn't even like the smell of freshly brewed coffee (SHUN HIM!), but between my parents, brother, and I, we rely on our morning java to start the day off right. Which is why I recruited them to try Bulletproof Coffee with me.
Say whaaaa? Bulletproof?
Correct.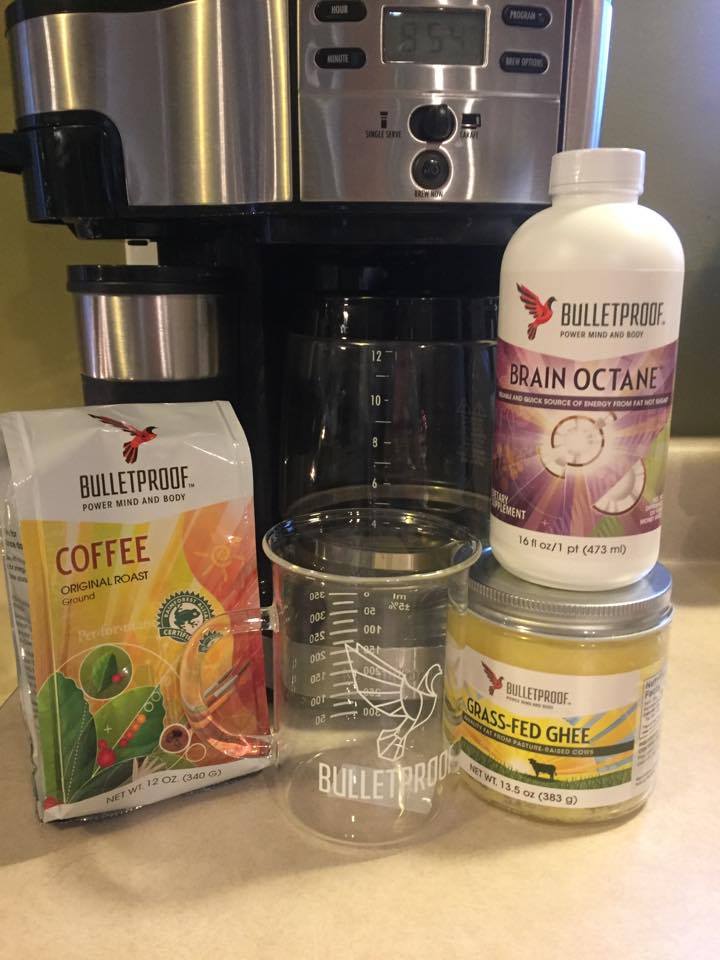 Bulletproof Coffee is an upgraded coffee made from beans grown and hand-harvested in high altitudes in Guatemala. You brew it as you would any coffee, then throw in grass-fed ghee (unsalted butter) and Brain Octane Oil (healthy fats from 100% coconut oil) and mix it in a blender until it's a fancy frothy drink that impresses your hipster friends.
Butter?
Oil?
IN MY COFFEE?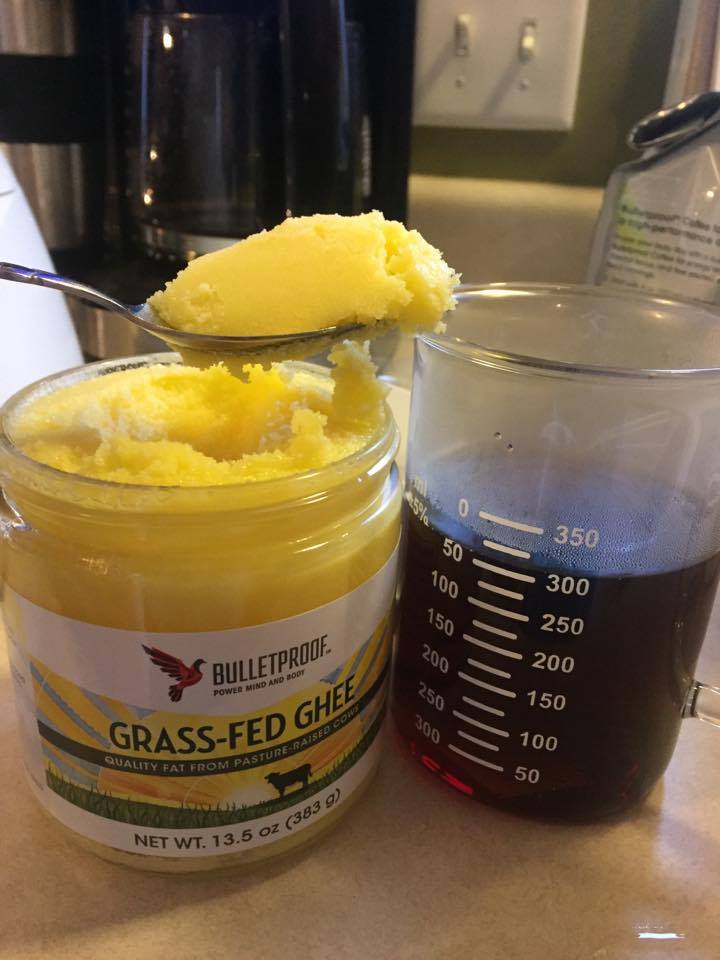 Lemme tell ya: it's healthier than that gallon of artificially flavored creamer you've been dousing your cup o' Joe with! And the Brain Octane is a quick source of reliable, healthy energy that doesn't leave you all blah after an hour. Excited to try it out, I forced politely invited my parents and brother to sit down and have a cup with me. Here's what my caffeine-loving fam has to say about Bulletproof Coffee:
Mom: I'm sorry, but it sounded really gross and I only tried it because you asked me to! But I was pleasantly surprised! It was like something you'd spend so much money on at a coffee shop. I sprinkled mine with cinnamon and it was really good!
Dad: I went to the gym after I had two cups and admit I did feel more energetic. Usually about an hour after I get home, I'm pretty tired, but I didn't crash like I normally do. Was it the coffee or am I just getting younger?! *Dad flexes* *everyone else rolls eyes*
Brother: (Editor's note: he had this whole spiel planned and I didn't have the heart to stop him, so bear with me…) I didn't know what to expect, but the robust flavors of Bulletproof Coffee complemented by the convenient jolt of energy I got halfway through my workday makes it a winner! It was a fun adventure in my mouth! (Editor's second note: I told him he didn't have to make it sound like an infomercial, to just be honest about what he thought, yet we ended with the fun adventure tidbit anyway…)
Me: I'm just getting over pneumonia and still feel zapped of energy, so I strategically tried my Bulletproof Coffee when my afternoon slump (okay, nap…) usually hits. I still can't get over the oomph from one cup! Like my mom, I added cinnamon—and nutmeg!—and was surprised at how filling it was, too. I didn't reach for a midday snack like normal; I was actually full on a cup of coffee. MIND BLOWN.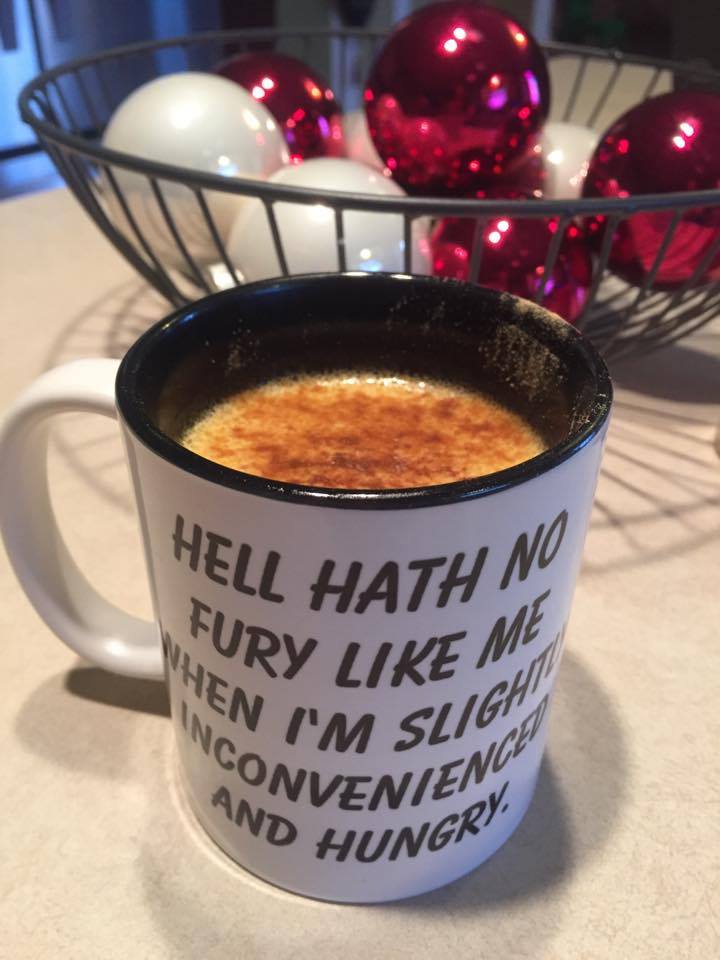 Recent research shows that quality coffee has some serious health benefits, which tells me to drink up! If you want to try Bulletproof, grab a starter kit HERE and let me know what you think!
I was compensated for this post, but all thoughts and opinions are my own (and my dysfunctional family's).