You see this little nugget?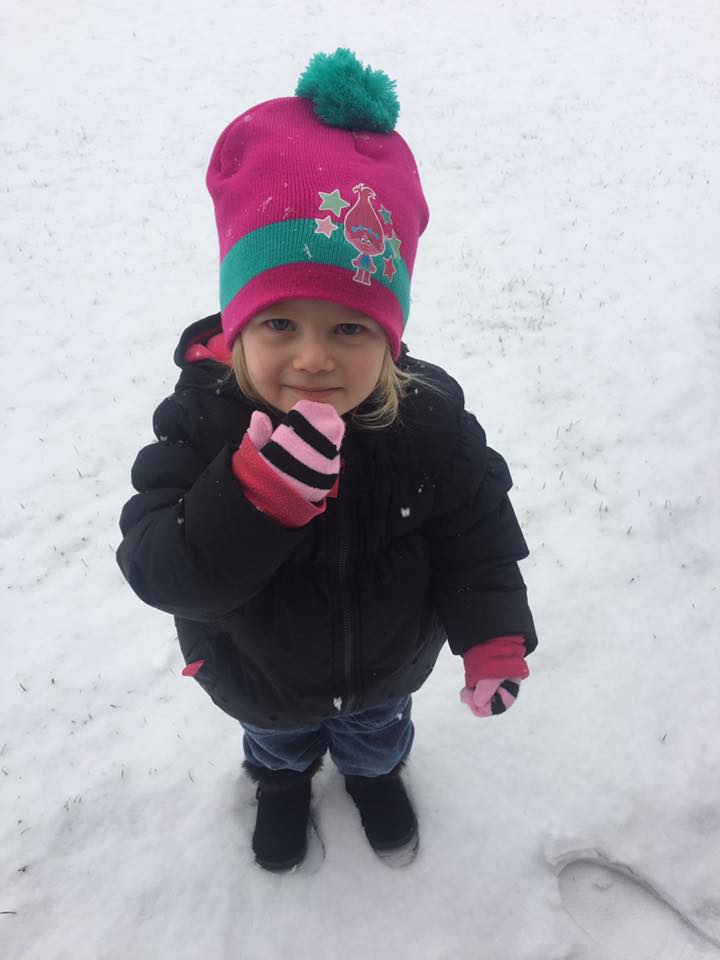 She's now big enough to understand we don't eat yellow snow, and she's no longer wearing bibs. These things may seem inconsequential to you, dear reader, but they about ripped my heart out the other day. Let me explain.
As I was cleaning out the pantry, I realized it had been at least a month since we'd used any of the bibs in our high end bib organizer:
So I did what I normally do when I'm cleaning: I stopped immediately and sat down to sort through memories.
There was her baby's first Christmas bib!
That adorable turkey Thanksgiving bib!
Waaaaaaaaaaaa her first birthday bib!!!!!
And I sat, a puddle of tears, remembering when each of my three children hit their last firsts. Sitting up, talking, walking, self-feeding. (Those last two didn't come as easily to my youngest, holy cannoli no one warned me about how having a sick kid eats away at your soul.) I was equal parts sad and grateful recalling their last firsts: sad that we'll never again experience those things with our kids, and grateful because WE MADE IT! One to three babies in less than five years was no joke, you guys. From waddling around pregnant with amateur notions of the mother I would be, to choosing the best baby carrier for nursing my third because, quite honestly, there were no hands left for her–it has been a long haul. Any parent will tell you those first days are daunting; those first weeks are long; those first months make you think you're losing it and force you to reevaluate your entire life.
But then they grow out of their bibs. And those adorable little socks that look like shoes. And the baby carrier that made them an extension of you for just a while longer.
Suddenly, you kinda know what you're doing. You've heeded the advice to relax and are minding your own business cleaning out the pantry when BOOM! Sweet memories knock you upside the head and you can't help, if only for a moment, wishing your belly was again swelling with little baby kicks, your kids anxiously anticipating the arrival of another sibling.
As if on cue, your husband schedules a vasectomy, your oldest breaks a window practicing his golf swing, and your girls have disappeared to undoubtedly bathe their Barbies in shampoo like you've asked them not to 100 times. So, maybe this no bibs thing is OK…
This is a sponsored post; I was compensated by Nakturnal, but all sappy memories and opinions are my own.
I LOVED carrying/wearing my babies, did you? Comment below to win a $50 gift card for baby/kid stuffs, and share this post for more chances to win! A random weeeener will be chosen on January 1, 2017 (OMG, 2017!)