Once we choose our cast, which is a monumental and emotionally exhausting task, we begin an equally laborious labor of love in organizing the individual essays in an order that highlights their individual importance, but also allows for a smooth transition from one story to the next. When you're talking about heavy stuff like bipolar disorder or the loss of a child, it's suuuuuuuper important to take into consideration the potential whiplash we could give our audience by juxtaposing a hilarious tale of Granny riding naked on a pool noodle in a California mansion and a heart-wrenching account of being born without a uterus.
This year's show had all of that. Minus the whiplash, of course, because me, Jen, and Amanda poured over the order of the show up until the very last minute. I think we hit it out of the park, and I'm not alone: Pittsburgh Magazine named our show among the Best of the 'Burgh! We were absolutely honored to bring attention to Listen to Your Mother and the incredible people who help make it possible. In addition to our cast, we would be lost without our sponsors and alum helpers:
Carnegie Library of Pittsburgh
Jackapottamus Julianoceros & Co.
2015 LTYM Pittsburgh alum Natalie Gillespie, Ilene Marshall, Dawn Patton, and Tina Tuminella
Aaaaanyway, the videos are up and begging for you to watch them. I would personally love if you watched the show in the order we chose so you can ride the subtle emotional roller coaster with us, but hey–you do you.
Disclosure: I swiped the following from Jen's Real Life Parenting blog because why reinvent the wheel, amirite?! (Thanks, Jen!)
Click the titles for links to watch each piece.
Amanda Mushro
The Other Woman: Sometimes you're just not prepared for when your young son has his first crush. Sometimes the story makes you sing a little.
Cassandra Smiley
Will I Be the Heroine of My Own Story?: In the midst of looking for the heroine in own story, Casey realizes she's been filling that role for someone else her entire life.
Jenna Hatfield
I Didn't Know It Would Feel This Way: Jenna shares the perspective of adoption that isn't often considered–the experience of the birth mom.
Veldorah J. Rice
The Name of Me: When Veldorah first thought to host an orphan from Latvia, neither she nor the teenager she met could have expected the bond and family they would create.
Melissa Firman
Chemical Reaction: Melissa shares her heartbreaking-turned-heart-full journey to motherhood and how science made her dreams come true.
Erin Hare
The Lantern: Realizing she can't go back to fix the mistakes she made not appreciating her "second mother," Erin uses the lessons she learned about life and motherhood with her young son.
Muffy Mendoza
Let Moms Go Home: Muffy's passionate reading about the challenges faced by Black families is expertly broken down to two critical factors: time and love.
Kathy Wucher Martz
Never Too Late for Love: Kathy learns hilarious and important lessons about love as she navigates the wild world of dating through the experiences of her 80-year-old mother.
Rachael Dizard
For the Love of Pockets: While musing over her son's adorable quirks and his excitement for life, Rachael details how she falls more in love with being a mom and motherhood every day.
Kerry Benson
You Can't Have It All: Pregnant women often hear the advice "you can't have it all," but Kerry has learned while that's true, you can have so much more.
Nina Ellen Rusnock
Redefining Grateful: When Nina had to wait for her infant son to receive a heart transplant, she learned the true meaning of being grateful.
Kerry Neville
Code Word:Kerry learns about her children's concerns for her bipolar disorder. Together they create a plan to make them all feel empowered and united.
Stephanie Jankowski
Drowning in Motherhood: Being a mom isn't easy and some days are tougher than others. In this hilarious reading, Stephanietalks about the struggle to just keep swimming to keep from drowning in motherhood.
Lori Jakiela
The Plain Unmarked Box Arrived: Lori shares this hysterical story of the lengths a couple with young children will go to keep romance alive in their marriage.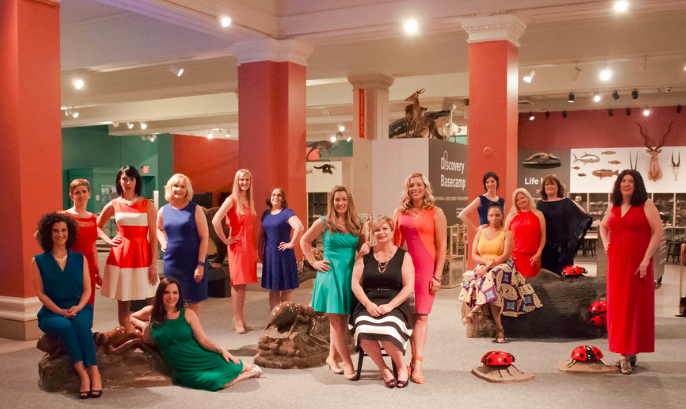 If you're in the Pittsburgh area and want to audition for next year's show, be sure to bookmark our website and watch for audition info in January 2017: http://listentoyourmothershow.com/pittsburgh/.
Not in Pittsburgh but have a story to share? Check out http://listentoyourmothershow.com/ to find a city near you!
photo credit: Ashley Mikula Photography