"I participated in a campaign on behalf of Mom Central Consulting (#MC) for Sprint. I received a product sample to facilitate my review and to thank me for participating."
'Twas the night before the Fourth,
In July of last year.
But the memory so fresh;
The image so clear.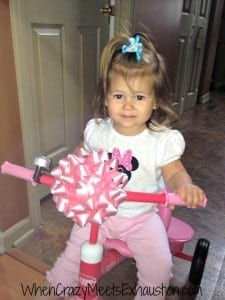 The girl riding her tricycle,
Carrying my cellphone in the back.
When we stopped to check the time,
Holy schnikes! MY SCREEN WAS BLACK!
Home key and power button unresponsive!
Nary a sound or light!
There had been water in the bike's bucket!
The cost of a new phone caused quite a fright.
For my cheap husband.
I called the Experts:
"Let us have a look."
Shoulda known better;
Lots of my money they took.
Turns out the cellphone case
With a very misleading name,
Was in fact not water resistant,
What an expensive, cryin' shame.
Then last month, I was introduced to the Kyocera Hydro Vibe,
A waterproof 4G LTE.
Being generous, I gave the phone to the husband,
Then lusted after it quietly.
He's a little rough with his stuff,
So the impact-resistant display is right up his alley.
Maybe I can be in some photos! if he use the 8-megapixel camera;
Plenty of time for me to pose with the long-life 2,000 mAh battery.
When he forgets the phone is in his pocket,
And he dives into our pool,
I'll be like, "No worries, husband! The phone can be in water for 30 minutes!
Now that's pretty cool!
Take it to the beach!
Take it to the shore!
It doesn't need a fancy cover or case;
We can use it and not go poor!"
The moral of the story: tricycles are the devil.
Or, more accurately, parents' phones always end up in water.
So take proper precautions and get a Kyocera Hydro Vibe
Or you'll end up like me: down hundreds of dollars, but some decent writing fodder.