When my daughter was born, my son wasn't yet 2-years-old. He was basically clueless when it came to my big belly, and as far as he was concerned, his special sleepover at Grandma and Pap's the night I gave birth to his sister, was just that: a sleepover. The first few months were a bit challenging for my husband and I, but the kids were blissfully unaware. The upside of having kiddos in such close succession: they only know life as together.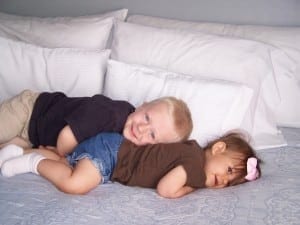 But I'm not gonna lie: I'm sweating a little over D-Day; Baby #3's ETA is April 10th. My son is almost five, my daughter on the brink of turning 3, and they have a groove, man. They have their routine and their games and their "thing." Baby is going to be a physical and emotional monkey wrench diapered into their plans. How will they receive him/her? Will they want to help or will my requests to grab Mommy one more wipe be met with irritation? Will they welcome our little poop machine or wish him/her away? Sure, we'll have days where they fluctuate between the two, but I'm trying to make the initial homecoming as exciting (and stress-free) as possible. That's why my obsessive personality compelled me to put together what I've dubbed The Sibling Box.
Here's the method behind my madness: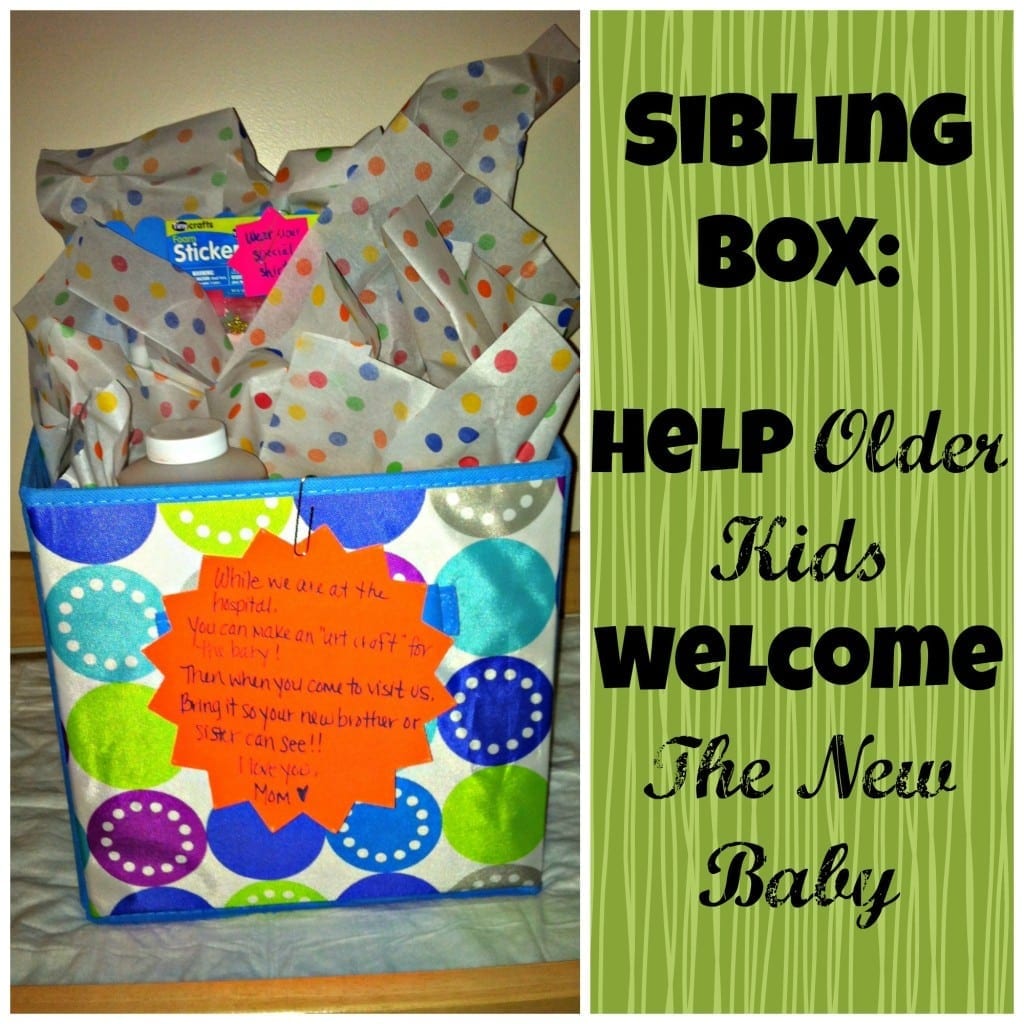 My kids loves to make "art crafts," as the girl calls them, so I thought they could create something they're proud of and give it to the baby when they meet in the hospital. I figured that when everyone comes home, we can hang the kids' art work in the nursery, and each time they see it, they'll remember their contribution to the big day. At least, that's what I'm hoping.
A few weeks ago, the fam and I attended the first-ever Pittsburgh Parenting Expo, and my husband snagged these adorable coloring books. There are pages for the kids to personalize with their names, their age, their "role" (i.e. big brother), and, of course, the baby's stats: name, birth date and time, etc. It's like they're making their own baby book, so we can compare notes. You know, when I get around to that third baby book…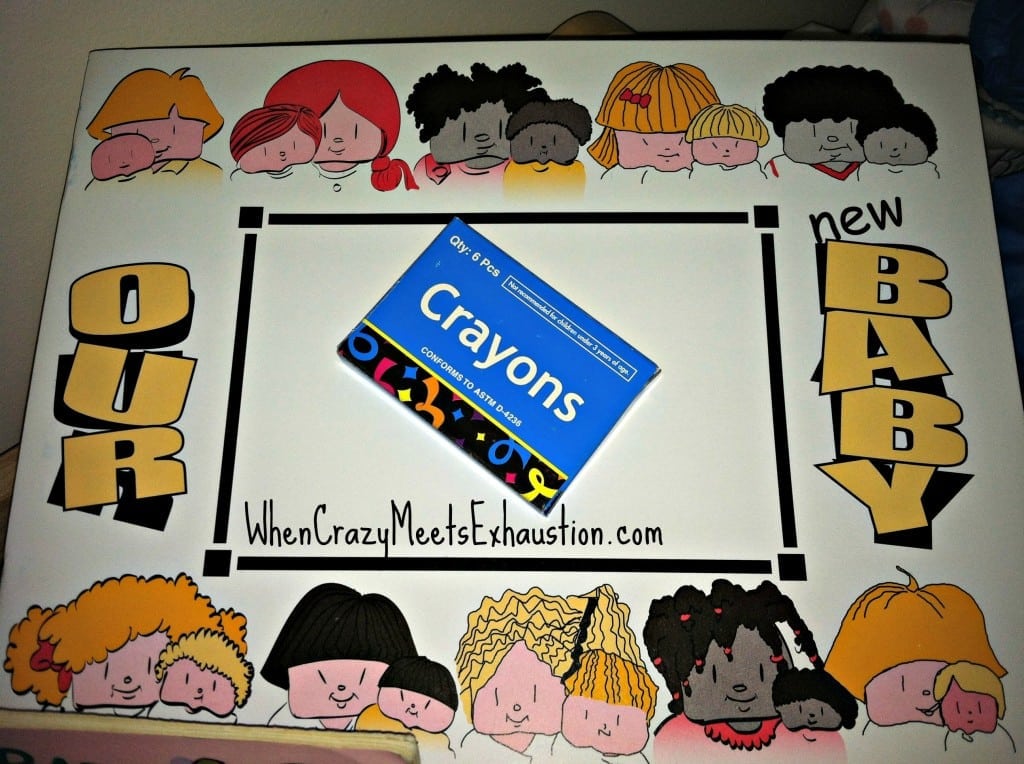 Western Pennsylvania weather has been a real wench lately, so even though it's spring, it's not really spring. In the event that the day the baby is born is one of those rare, fair-weathered days, I've included two of my kids' favorite outdoor activities: bubbles and "poppers." More than likely, though, we'll have snow flurries and whipping winds, so when they're done being artsy, the dominoes will keep my son occupied for hours, and my daughter can remind everyone that SHE IS THE PRINCESS with her new wand.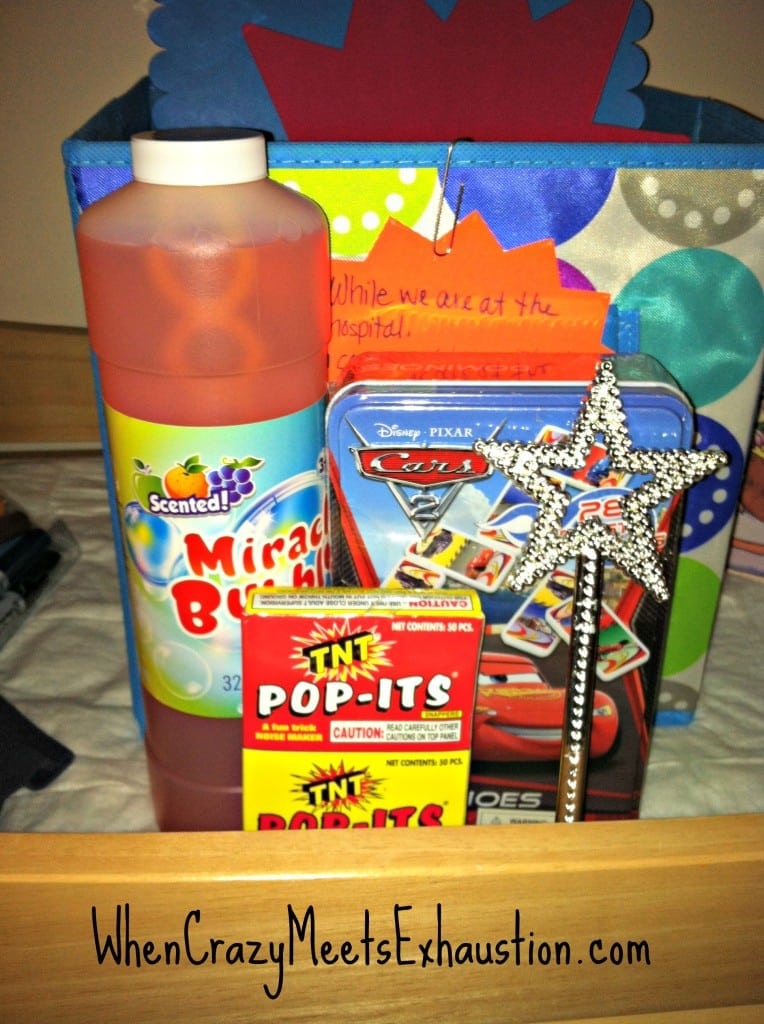 Clothes make the man. And, in this case, the children. These adorable t-shirts will be featured in the first of our family of five photos, and everyone in the hospital will recognize the big bro and sis as they saunter down the halls, which they will LOVE. I've included a few books that we've read before, but may make more sense once D-Day is here. Stylish bookworms? Be still, my beating heart.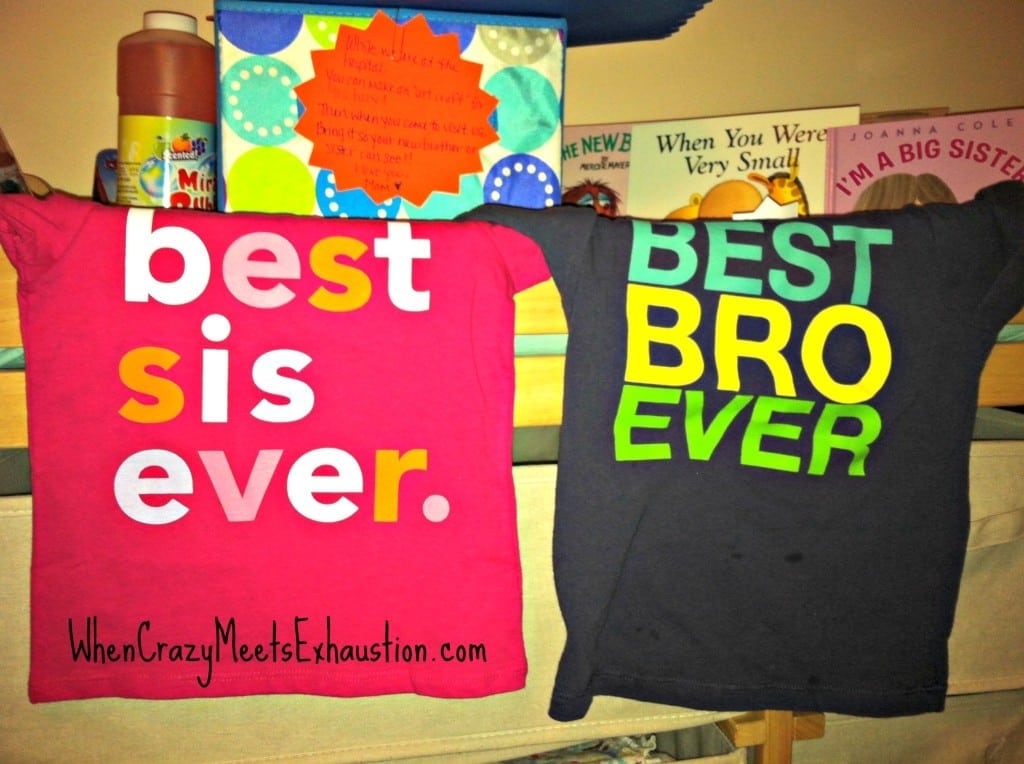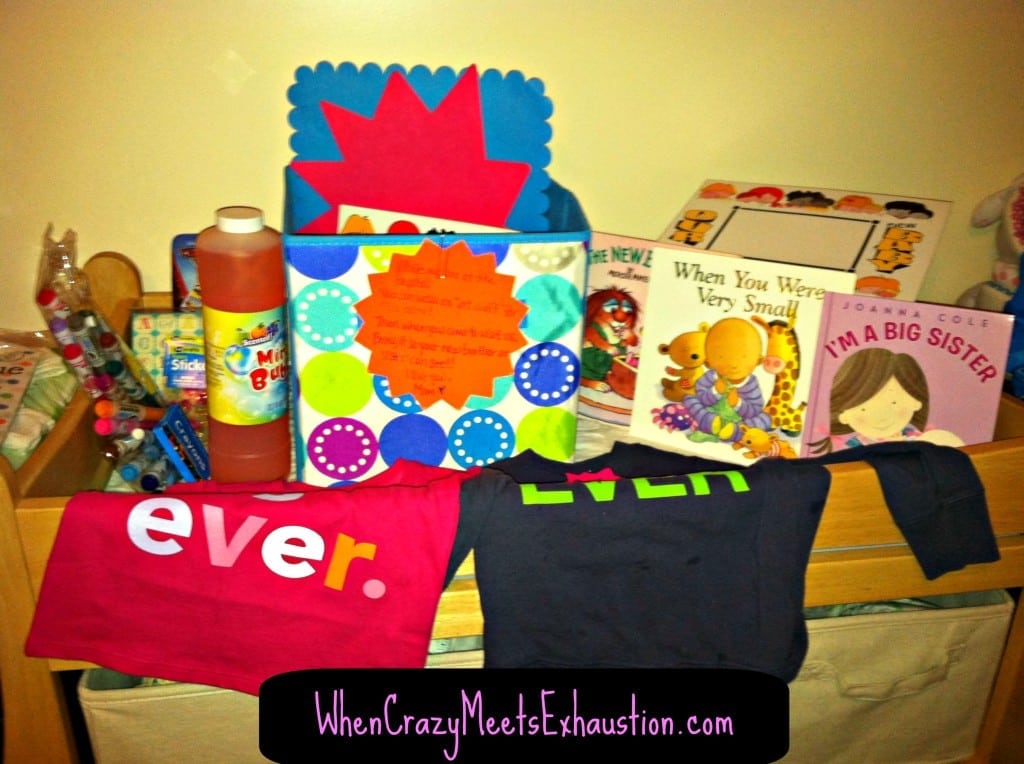 When my husband and I are at the hospital, the kids will (hopefully) be relishing in their new stuff while soaking up some quality Grandma and Pap time. It all sounds great in theory, and I'm excited for the big unveiling of the Sibling Box, but let's be realistic: I could go into labor in the middle of the night, the kids sleep through the whole thing, and come to the hospital with bed head and wearing PJs. My grand scheme may be the most epic of Pinterest fails. Meh. Whatever. Martha Stewart I am not, but at least I tried.
Tell me: what did you do (if anything!) to help ease the transition of bringing home a new bundle?
Other resources to help introduce older siblings to the new baby:
University of Michigan Health System