Fact: free stuff makes Moms happy. And any lady who has willingly wiped another person's butt deserves to be happy, right? As a mother myself, I know how important it is to take a break from parenting and pay attention to my needs. Pampering myself either with a good book or an evening out with my girls makes me a better Mom, wife, and woman. None of us are made to function solely for another's purpose, though sometimes Moms are assumed to do just that!
Take care of the Mom in your life, even if (especially if!) that Mom is YOU! with this rad Mother's Day Giveaway. Enter below for your chance to win a little bit of everything Moms love: prettying up our homes, organizing all our crap, sweets, new clothes, jewelry that's as unique as we are, online shopping, and having someone else cook (and clean up!) dinner.
Check out the sweet stuff, and please be kind to my pals who are donating their items and energy by following them on Facebook and checking out their Etsy shops.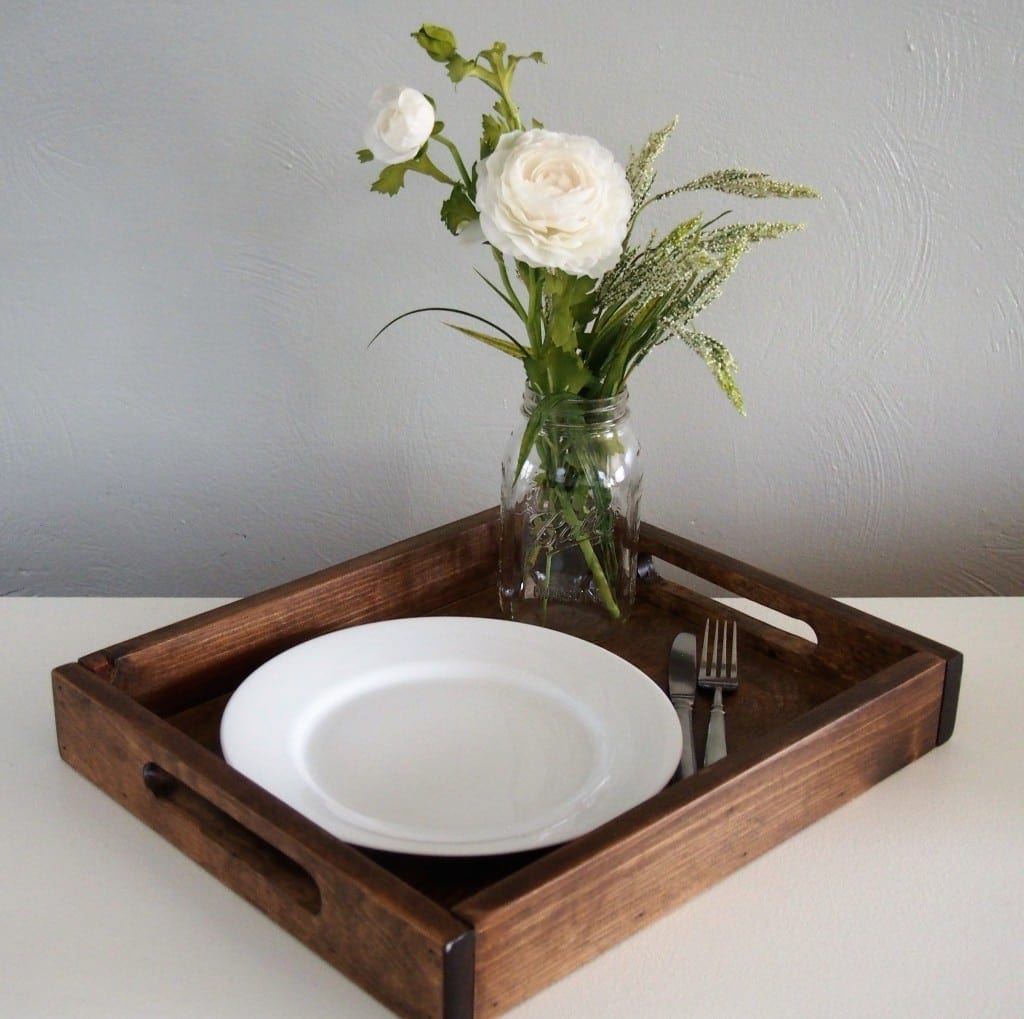 Maybe your children have been planning a gourmet Mother's day breakfast in bed. You won't even notice gourmet is now a bowl of Rice Krispies and chocolate syrup when your little darlings serve it to you on this rustic serving tray. Made for you by Honeysuckle and Pine, it is stained and finished for either serving or decorative purposes. Also, I really want it so just give it to me if you're the winner. Thanks so much.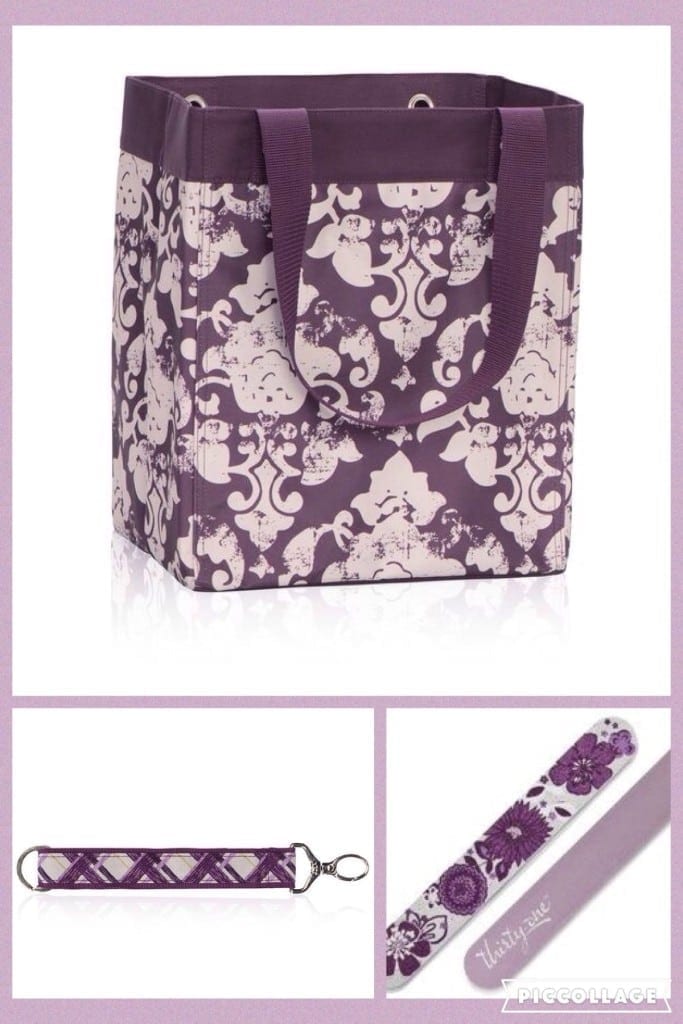 Thirty-One Gifts is a faith-based direct sales company that firmly believes in celebrating, encouraging, and rewarding women.  The name itself comes from Proverbs 31, which describes the importance of the "Virtuous Woman."  My college pal Michelle is giving an Essential Storage Tote in Vintage Damask, Hang-It-Up Key Fob in Plum Plaid, and Manicure Nail File in Plum Awesome Blossom to make sure Mom is happy and organized!
Jesse's Specialty Snacks & Gifts is giving one lucky Mama so much yummy. The winner gets her choice of four slices of fudge (1lb total), one 3oz bag or two 1.5oz bags of Buffalo Bills Jerky, and three bags of Jonny Almond roasted nuts. I'm no Martha Stewart, but you could slap this goodness on that rustic serving tray above and be all fancy or something.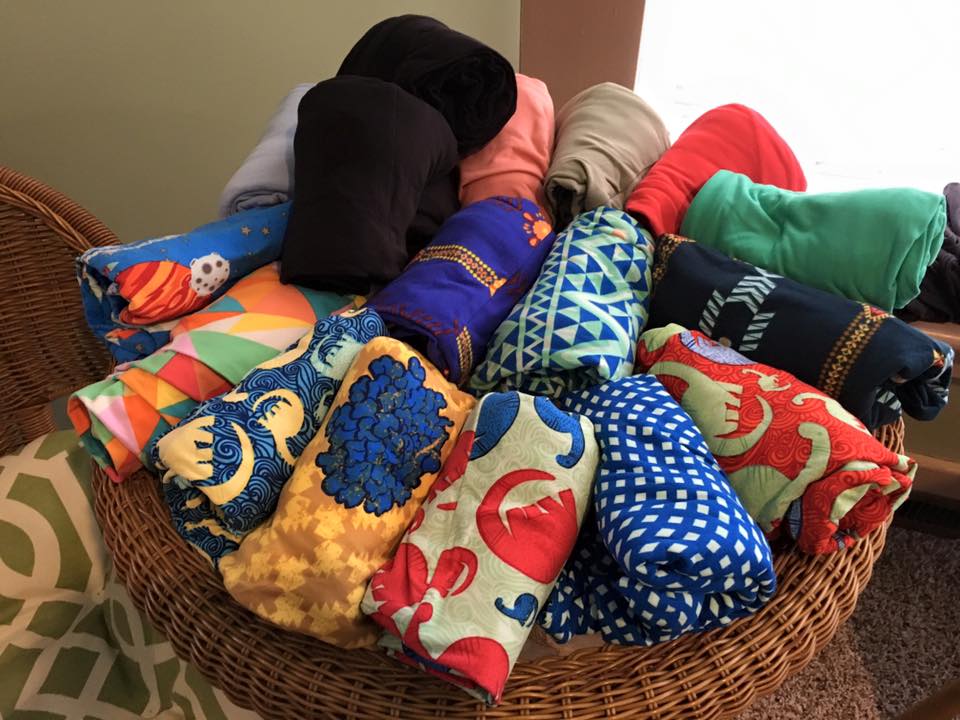 LuLaRoe is a company started by single mother DeAnne Stidham who was desperate to find a way to be at home, be a mom and provide for her family. Sounds familiar, eh? When the opportunity to start her in-home business presented itself, DeAnne jumped on it. LuLaRoe is a boutique of leggings, dresses, skirts and more. Pop-up shows and sales are all the rage on Facebook right now, and if you haven't had a chance to attend one, Jenna and Denise are giving you (or Mom, of course!) a couple freebies; the winner gets two leggings of her choice because LuLaRoe leggings are like chocolate chip cookies: you can't have just one. (whole inventory not pictured above)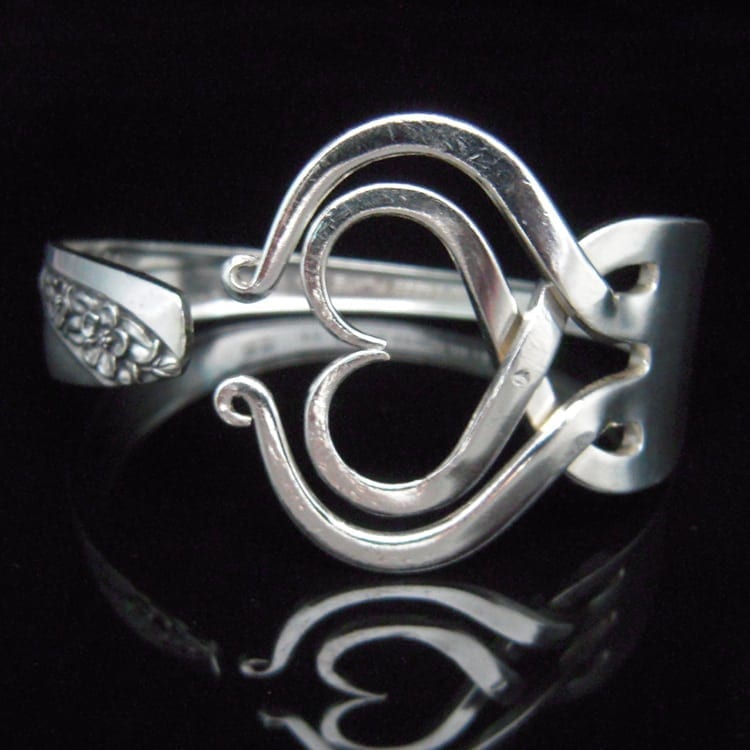 The thing I love most about art is when the creator manages to mold the commonplace, the ordinary into something completely new. Marchello Art does this so exquisitely with his jewelry. This unique bracelet is hand crafted from a vintage silver plated dinner fork by artist John Marchello.  The tines are transformed into a beautiful heart design using a process John developed himself, which does not damage the silverware at all.  Our winner will choose this or a different fork bracelet from John's Etsy site.
The only thing more fun than saying Karenisa's Lily-Lu Shoppe is her crocheted stuff! When I was pregnant with my third, I ordered an adorable beanie from Karen and then died due to adorableness. See? Our winner gets three of Karen's coffee cozy's in their choice of color, then they have to share their secret of actually drinking hot coffee with the rest of us Moms.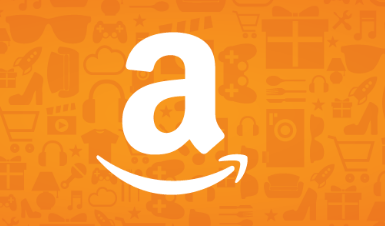 And because Mama loves her some online shopping, we're throwing in a $25 Amazon gift card. Be nice and maybe she'll buy you something.

This is a special treat for Pittsburghers only: if the grand prize winner is from the Pittsburgh area, she'll also get a $50 gift certificate to my favorite restaurant, The Evolution Grille. (If the winner isn't a Yinzer, we'll choose a second, local winner). The Evolution Grille is a seasonal restaurant that showcases progressive American cuisine. Their unique menu blends traditional classics prepared with contemporary flair, using local produce, dairy and meats. The menu changes with the seasons (get it? Evolution? Changing? BRILLIANT!), and is absolutely delish!
So how do you enter? Easy peasy–use the Rafflecopter below: