There are many things in life I don't pretend to understand: basic math, how Kathy Griffin is famous, or why bad things happen to good people. Namely, why Anderson Cooper was forced to host a New Year's Eve show with Kathy Griffin.
Unfortunately, and embarrassingly, important things like life insurance and health care are on the list of things I can't wrap my brain around. I may have avoided learning about life insurance when I became a parent because it sounds scary and daunting. I know I need it, I know I have it, but beyond that, I'm all duuuuuuuh. When it comes to the ins and outs of our health care plan, I'm on my husband's insurance and he handles the details until I ask questions, at which time I nod as though I'm pondering his words all the while pretending to listen.
Until now.
I'm ready to edumacate myself, and I'm forcing you to accompany me on this long overdue journey led by United Healthcare. Without taking sides (which is hard for my opinionated self), I'm approaching the Affordable Care Act as I did No Child Left Behind: reform was/is undeniably necessary, and any major change is not without hiccups. The initial focus is what's important, and if we need to take baby steps until we arrive at our final destination, I'll slip on some Pedipeds and walk slowly.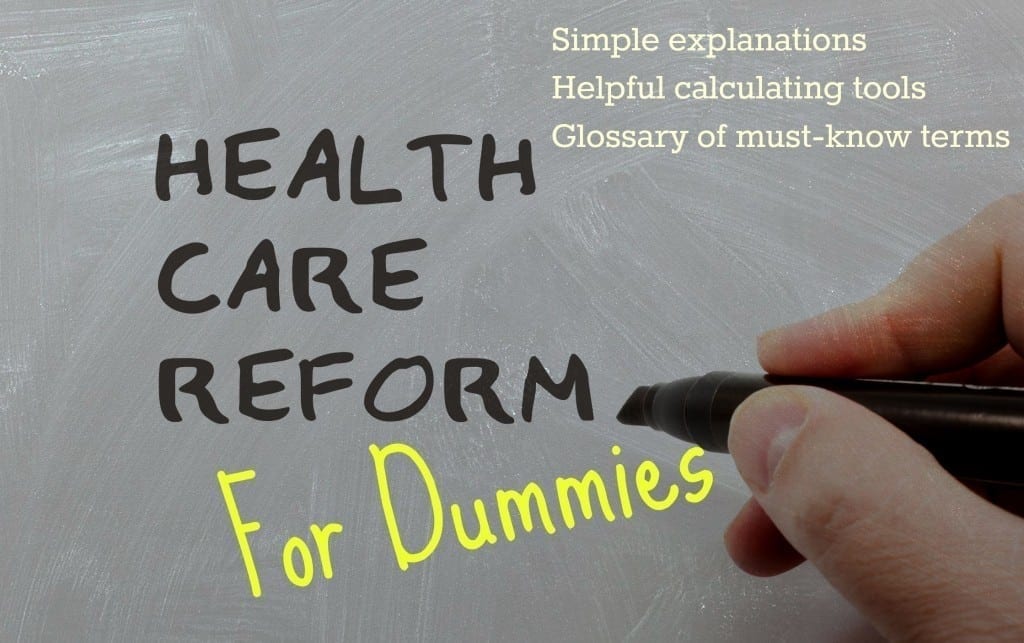 Because there is a crap ton of information, I've narrowed my research to three specific facets:
Reform 101
I watched this video about why reform is necessary and gleaned a few bits of interesting info, some of which I already knew. Yay me! For instance, health care is mad expensive, yo. We can argue about what drives up cost, but bottom line is "health care is growing faster than the rate of inflation," and we're in trouble. As a result, not everyone can afford it. This means people who need coverage don't have it. This means people are sick and even dying when they don't have to. The Affordable Care Act mandated each state set up something called a Health Benefit Exchange at the beginning of 2014, with a goal of creating competitive rates which theoretically makes health care more affordable. Some call this smart; some call it socialism. At any rate, people who couldn't afford coverage can now. That's a good thing.
Changing Health Plans
Having babies, adopting a child, getting married (or divorced)–these are all life events that allow you to change your health plan outside of the open enrollment period. If you don't qualify for change based on one of the aforementioned events, you must wait until open enrollment which takes place now until February 15, 2015. If for any reason you need to change your coverage, DO IT NOW!
 Are you down with PPO?
The last time I took baby girl to the pediatrician, the receptionist was throwing out all these acronyms and asking questions about changes to our insurance. I was mortified when I answered, "I'm not sure" to the majority of her inquiries. That's why I studied a glossary of health care terms like it was inscribed on Mark Wahlberg's abs. Here are a few I learned:
PPO is not a 90s song by Naughty By Nature; it stands for Preferred Provider Organization. My family's health care plan is a PPO which means we have a choice of which doctors we'll see within our network. I appreciate this because I like choice. If one of the doctors were to offer a free milkshake with a check-up, I would choose him. Just throwin' that out there in case my family practitioner is reading–what's up, Dr. Williams?!
OOP Limits, still not a rap song, is Out Of Pocket Limits. It's "the annual limit you'll have to pay out-of-pocket for everything during your plan year except your monthly premium. You also may have heard it called an out-of-pocket maximum."
Formulary means a list of all the prescribed drugs (both generic and name brand) covered by your health plan. To look at the root word, as this dorky English teacher did, I wouldn't have thought that's what formulary meant. So I learned me something good.
Now here's the deal: if you aren't covered, find a plan within your means and get yourself some kind of coverage. I'm not trying to sell you anything, but I am trying to save you from a devastating situation like Sam's:
On Dec. 27th, 2014, Warren "Sam" Jones was riding his Harley in the unseasonably warm Pennsylvania weather. Unfortunately, the beautiful day was no match for circumstance, and he fell victim to a motorcycle accident. Due to unexpected consequences of the accident, Warren went into cardiac arrest and is now in a coma from which he might not wake up. A mechanic and stay-at-home-dad of toddler triplets, Warren did not have health insurance. Did you know it can cost over $1,000 for an uninsured patient just to be transported by ambulance to the hospital? So can you imagine the total cost his family will incur as a result of the crash? And that's not even counting their broken hearts.
Think you can't afford health insurance? Don't be so sure. Learn your options HERE. And while you're at it, say a prayer for Sam, would ya?
If you can afford more than a prayer, maybe you'll consider donating to Warren's family who now has to pay to put three boys in childcare. Click HERE to help the family.
This is a sponsored post for the ACA Campaign; the campaign is in no way benefiting or relating to Warren or his family. His story just hurt my heart and I wanted to help.
Photo Copyright:mybaitshop