Thirty-three years ago, I was the first grandchild, the favorite. You actually called me Number One which made me wonder if you were just trying to remember the birth order of your grandkids or if I was, truly, Number One. I think we both know the answer.
*wink wink*
Seventeen years ago, I got my driver's license and spent a few hours each week at your place. You always asked me the same questions (how was school today?) and requested the same favors (to rewind Bette Midler's The Rose so you could listen to it on repeat again. And then again.). I did your make-up and fluffed up your hair for your Saturday dances at the Acme Club, and introduced you to my first boyfriends. You asked the Italian one if he was "our race," which was humiliating and awful all rolled into one, but you telling the one with the bad attitude to "keep it in his pants" was stellar.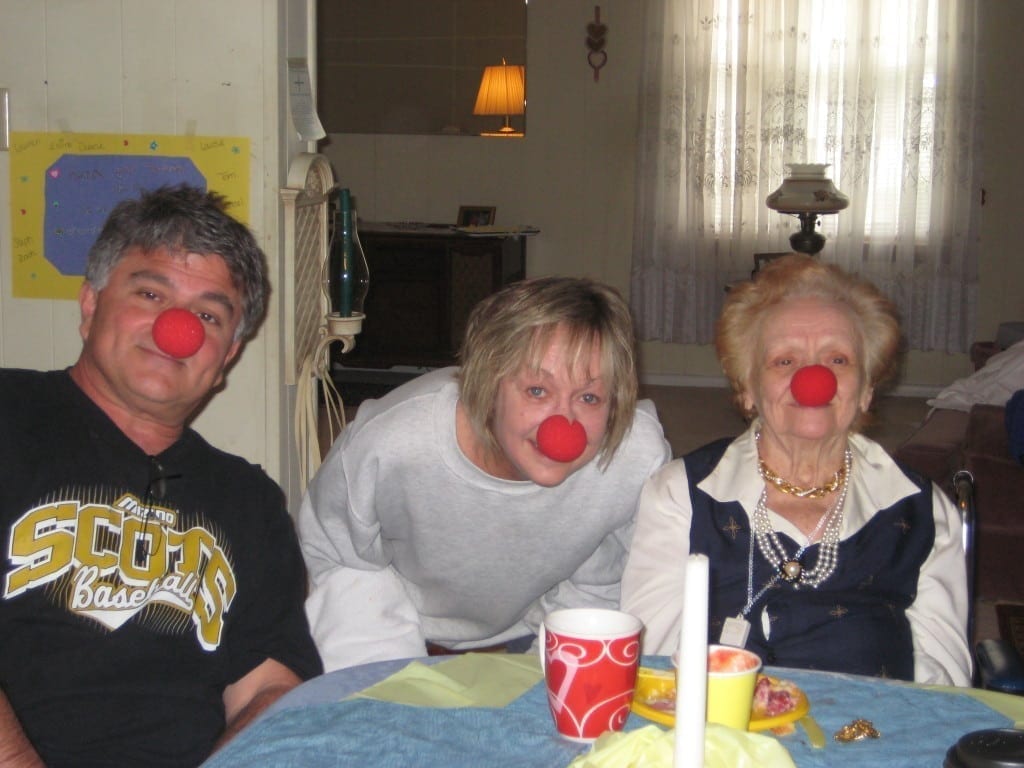 Fifteen years ago, I moved away for the first time. I kept in touch during college, or at least I tried to; my psycho roommate never did give me your messages, not that you understood you were talking to an answering machine. The second you heard my recorded, "Hello!" you launched into a conversation. Each time I called, you asked me the same questions (how was school today?) and requested the same favors (will you come visit soon?), and there were times that I lost my patience because you never listened to my answers. Once, I actually tested you: when you asked about my day, I responded, "I was late to class, had an abortion, and then got caught stealing a car." You simply said, "Uh huh," and I often wondered why I bothered calling you at all. I still feel bad about that…
Ten years ago, I got my first teaching gig, and you were afraid for me because it was in a "bad district." You offered to call the school to make sure they knew how important it was to keep me safe. Thankfully, you never did make that call. At least, I don't think you did. That was the thing with you: we thought you were under control and walking the straight and narrow, and then we would hear stories about you shaking down the neighbor girl for free pens or calling companies complaining about their products in hopes of getting more of the same product for free. What the hell did you ever do with all that soup anyway? And the typewriter. Oh, the typewriter you begged me to sell for you because "teachers need to type," well, I have a confession: we lied when, after months of you hounding us, I told you I sold it. You were just so adamant about it, and continued to ignore explanations of the whole computer thing. I donated the damn typewriter to Goodwill and never looked back. I hope you'll forgive me.
Nine years ago, I had my favorite English class call you on your birthday and sing. I made it a tradition because you liked it so much, and my students were always happy to oblige. Finally, after three years, you learned that you were on speakerphone and couldn't say things like, "Is that one bitchy student treating you nicer today?"
Eight years ago, I put on the most beautiful gown I'd ever seen and walked down the aisle to a man we all had fallen in love with. It was a long, gorgeous, happy day and no one was more excited than you. You closed the reception down, never once complaining the music was too loud like your cotton-haired counterparts. Our eyes met on more than one occasion, sometimes from across the room; I'll never forget how proud you looked. I may as well have been Princess Diana and you were at my royal ball. You made me feel special.
Seven years ago, you grew older, more forgetful, and the steps in your apartment made it so getting in and out of the place was a monumental task. Mom had to make hard decisions, some still haunt her today. But you definitely helped make up her mind when you called 911 at 2am asking an emergency responder to bring you a blanket. We all agreed it was in your best interest to move into the nursing home, and we were really good about visiting, but man were you pissed off! Pap used to call it "gritting," and though I have no idea where that came from, the whole family knew if you were "taking a grit," we should keep our distance. Fortunately, you grew to like the nursing home, especially on music days. You may not have been able to polka any more, but you still jammed out pretty good in that wheelchair.
Six years ago, pregnant for the first time, I couldn't wait to tell you! I sat down at the edge of your bed and before I could finish, "Zach and I have something to tell you," you replied evenly, "I know. You're pregnant." I was shocked! I thought for sure Mom had told you, but to this day she swears she didn't spoil our surprise. You just knew. You and I, we were connected like that.
Five years ago, I walked past your room, thinking the nurses had switched your bed, refusing to believe the still, frail woman under the crocheted afghan was you. I honestly didn't recognize you any more. I sobbed as I tried giving you sips of water through a tiny straw. I left the nursing home that day knowing I would never see your eyes open again. You took your final breath and made a quiet exit that evening; I was at a wedding I hadn't wanted to attend, but everyone insisted it would help take my mind off of things. You never did get to meet your first great-grandchild, who, by the way, was a boy! We were both so sure I was having a girl; her middle name was to be Rose after your favorite song, but God had other plans.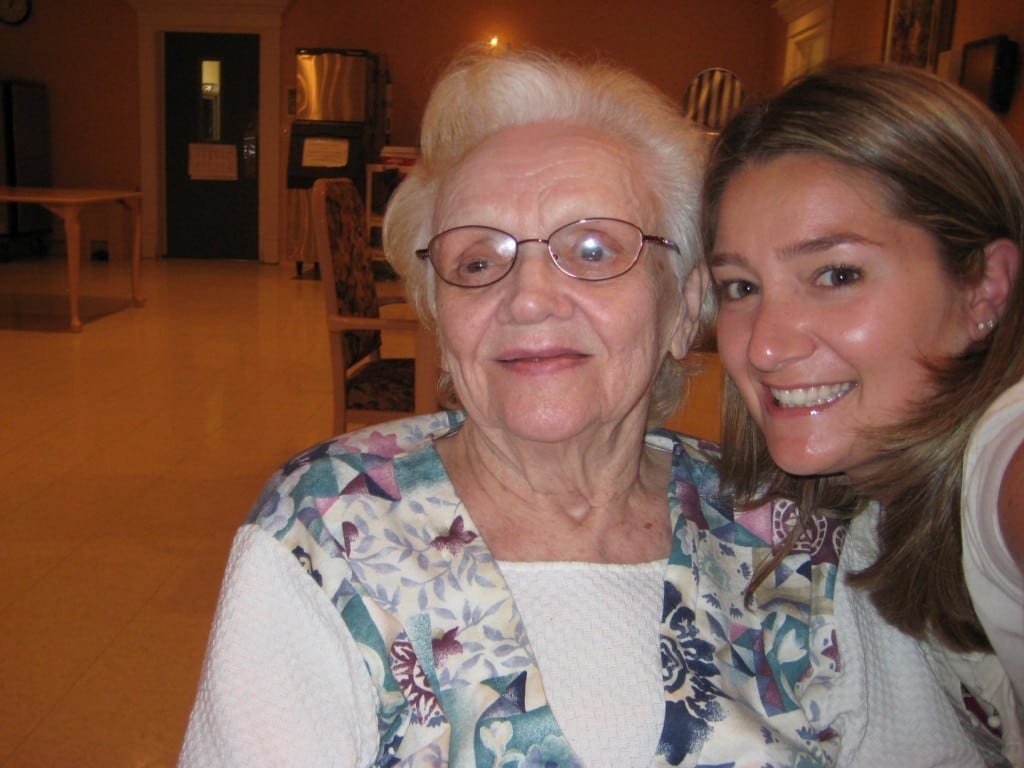 I think about you every day and wonder if you'll ever come to me in a dream like Pap did; I remember seeing his face clear as day on my bedroom ceiling a week after his funeral, and a sense of calm washed over me because I knew he had made it. Did you make it, Gram? I'm sure wherever you are, whatever you're doing, you're getting a free pen out of it. Love you, miss you.
Originally published in March 6, 2014