Reddish orange tongues licked the black sky. The smoke, a thick blanket of suffocation. Sirens and lights, people gathering, the news report the following day.
It happened so quickly. It could have been our house, but it wasn't. This time.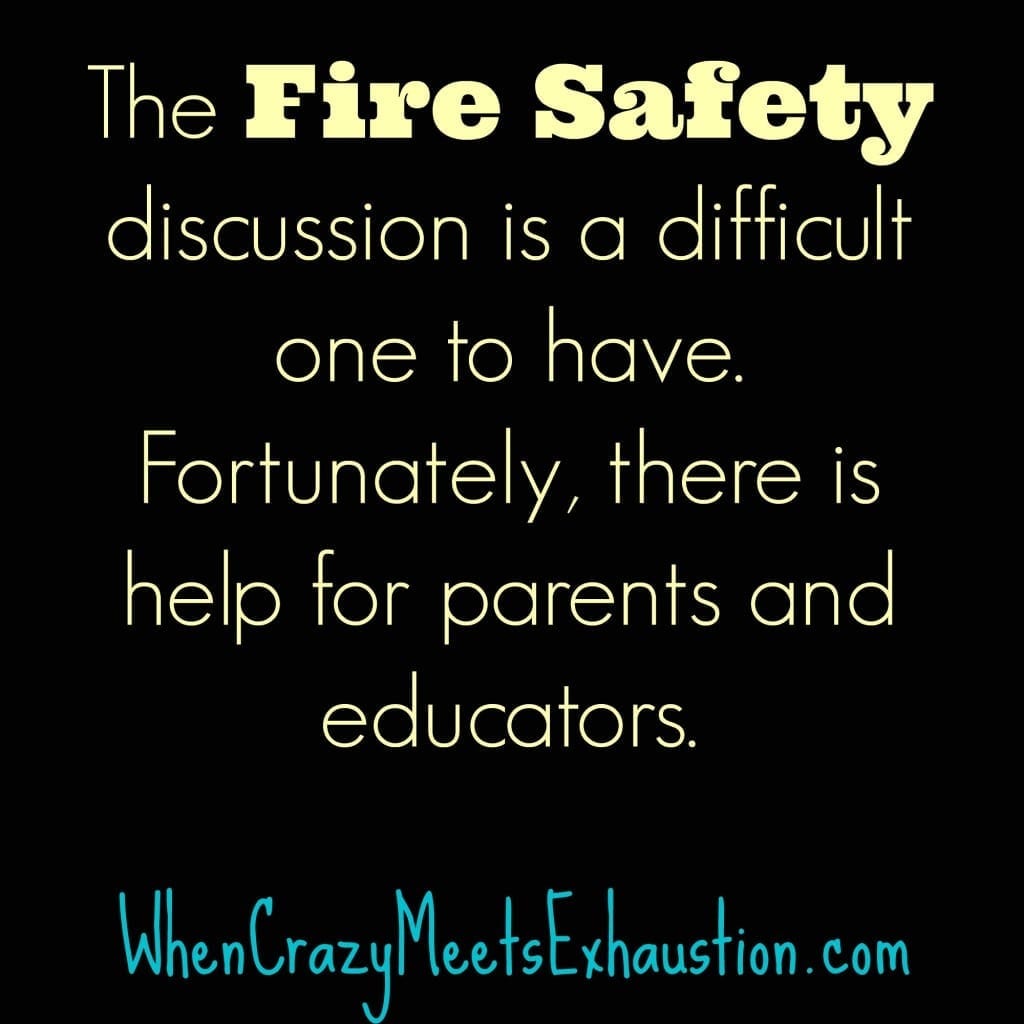 An older gentleman with kind eyes used to ride a golf cart through our neighborhood with his little dog as his passenger. He would smile and wave, and my kids would always giggle that he "walked his dog" from a golf cart. He was a familiar face, and his appearance was synonymous with the warmer weather. Winter melted away into spring and spring gave way to summer and there he was.
Except that this season, when the weather finally breaks and the sun starts warming us, there will be no golf cart. No kind-eyed gentleman. No dog.
Our neighbor lost his life when his house burned down this January, and I've yet to find the right words to explain this horrific tragedy to my children. My son is exceptionally sensitive to serious matters such as this, and I wonder if my almost three-year-old daughter is even old enough to understand. Despite all that, my husband and I knew fire safety was a subject that we had to discuss with our kids. And sooner rather than later.
We were especially concerned when considering our sensitive boy's reaction. We didn't want to give the kid nightmares, but the subject matter is inherently scary. How could we educate him without terrifying him?
Enter Sparky the Fire Dog.
You guys, this website is phenomenal. It is exactly what my family needed to begin our fire safety discussion. You know that super sensitive son of mine? Well he's kind of a math geek like his dad and can I just tell you how my mind was blown when I saw the parent printables on the site?! There are fire-safety math worksheets, coloring pages, and games to help explain things to your mini-mathematician. There are tongue twisters and word scrambles and MORE! As an educator, I am impressed. As a parent, I am relieved. Someone is helping to make such a frightening subject more accessible for my kids all the while infusing educational lessons? Win-win.
I would be remiss if I didn't mention the music. Thanks to SteveSongs and Recess Monkey, there are catchy little tunes to help facilitate a plan of attack in the event of a fire, and your kiddo will latch on to these songs like they're Taylor Swift's latest hit.
My son and daughter preferred this video, Little Rosalie by SteveSongs, probably because it is geared toward younger kiddos:
What's That Sound? By Recess Monkey is better for older kids, grades 1st – 3rd.
I cannot tell you what a weight has been lifted knowing that there are people like those behind the brilliance of WeAreTeachers looking out for moms like me. And parents like you. Check out Sparky the Fire Dog for ways to start the fire safety conversation with your kids. The music, supplemental materials and lessons, and games will help prepare you for what is definitely a difficult, but oh-so-necessary, discussion. This site is great for teachers, too; the printables make mass production easy, and pairing a lesson in fire safety with a visit from your local fire department might just be the highlight of your students' year. Whatever the case, whatever your role, this subject is one that deserves our attention and preparation. 
WeAreTeachers, the National Fire Protection Association, and the Federal Emergency Management Agency sponsored this post, but the words, story, and opinions are my own.