Before I traded in my day job for three rug rats and a computer, I used to function as a public member of society; as in, I wore pants to work as a high school English teacher. One day at my pants-required job, my gallbladder almost exploded. All teachers have those horrifyingly embarrassing moments in the classroom, but the day I thought I was dying in front of my students sure stands out in my mind. Shall we stroll down memory lane?
***********
So there I am, collecting papers from my students when all of a sudden, I feel a sharp pain in my side that almost knocks me off my feet. The suddenness with which this imaginary switchblade stabs me is reminiscent of the kind of pain I assume those who run too far, too quickly feel. I don't run, but I imagine that's what those who do experience. Which is why I don't run.
Anyway.
I know I have to sit down before I fall down, so I make my way over to a mile-high stack of papers, also known as my desk, and gingerly lower myself into the chair. I am now doubled over in agony, like Chuck Norris has drop-kicked me in the gut, and thinking, "Don't scare the students, just take deep breaths." The breaths aren't working, though, and I'm about four seconds from panic mode. Fortunately, the bell to dismiss class rings; unfortunately, I'm drenched in sweat–a sign of imminent death, I am certain. Even more unfortunate is now my Homeroom kiddos are filing in. They take one look at me and stop in their tracks.
Their eyes are wide, fearful. One ventures a, "You don't look so good, Mrs. J.," and I force a smile while politely explaining my predicament, then request someone to please push my desk chair–with me in it–over to the classroom phone so I can call our school nurse.
Side note about our nurse: Once when I was on hall duty, she grabbed my arm and got all up in my shit, yelling for me to get to class. When I reminded her that I had been a teacher in the building for TWO YEARS, and asked that she kindly loosen her Kung Fu grip, she looked at me as if *I* were the idiot. In short, the nurse was a moron and we weren't exactly pals.
Back to the story.
As we're waiting for Nurse Ratched's arrival, the students and I awkwardly avoid eye contact and the golf ball-sized sweat dripping from my face, and instead talk about what the cafeteria is serving for lunch.
"The pizza is like rubber!"
"Why's stuff gotta be so expensive when it SUCKS?!"
"We need a KFC or McDonalds up in here."
Finally, and with gusto normally reserved for delivering babies that have partially already delivered themselves, the school nurse bursts into our classroom with a wheelchair and shrieks at the kids to GIVE HER SPACE! My students back away slowly, preparing to witness my ultimate demise. An act of God helps me transfer myself from the desk chair to the wheelchair.
And we're off.
I have never seen our school nurse move at a pace one would consider brisk. Like, ever. Kids have been bleeding, kids have passed out, but this woman has one speed and it ain't brisk. Some would say it's because she is a bit lazy; others, however, claim they have seen her lengthen her stride after closing her office to enjoy all three lunch periods. But all I have to say is that day, she moved like the wind. Her freshly polished white orthopedic shoes slapping the cement underfoot is a sound I shall carry with me always.
Once we're in her office, she looks bewildered.
What to do now?
So she takes my temperature. Then asks me the same set of questions three times. Finally, I suggest we call my emergency contact so I can get my sweaty ass to the hospital. I call my mother since she is at home and not working like my husband. She immediately panics.
Mom: I haven't even gotten a shower yet!
Me: That's okay, no one in the emergency room will care.
Mom: Do I have time to throw on make-up?
Me: You do not. Come get me NOW.
We hang up and I call my husband's school secretary to leave a message for him.
"Hi, this is Zach's wife and I'm headed to the emergency room. He doesn't need to meet me or anything, just make sure he goes home right after school to let the dogs out."
Because, priorities.
Twenty minutes later, my frantic mother–who has applied mascara–comes shooting in the building. The nurse explains in light of this emergency, I am not permitted to walk, so she has no choice but to wheel me out to the car. This means I am on parade for all the students currently heading to the cafeteria to gaze upon. I'm embarrassed because I've soaked through my clothes, but I'm also scared because DYING. I kind of wave to the students as the frenzied nurse and my mother jog me through the hall because what the hell else am I supposed to do? and one of my favorites (stop it, we all have favorites) yells at my back: "It'll be okay, Mrs. J.! I'll pray for you!" I would love to tell you that made me feel so much better, but at that moment, I was sure I had just crapped my pants.
The fresh air feels good on my greasy face, and then I remember my mom doesn't do well under pressure and she's my ride to the hospital. I begin praying that the student is really praying along with everyone else in the building.
In approximately 70 seconds, I arrive at the hospital 8 miles away.
I'm seen immediately, tests are run, and it is determined that my gallbladder is "diseased." It hadn't exploded, YAY!, but it would have to be removed, especially if the husband and I had any plans of getting pregnant in the near future. Just so happens we had added "have unprotected sex" on our summer to-do list, so I told the docs to yank the gallbladder. Of course, it wasn't done that minute, so with the help of pain medication, I returned to work the following day. Most of my students were relieved to see me upright again. Others seemed disappointed that I hadn't died, but hey, ya can't win them all.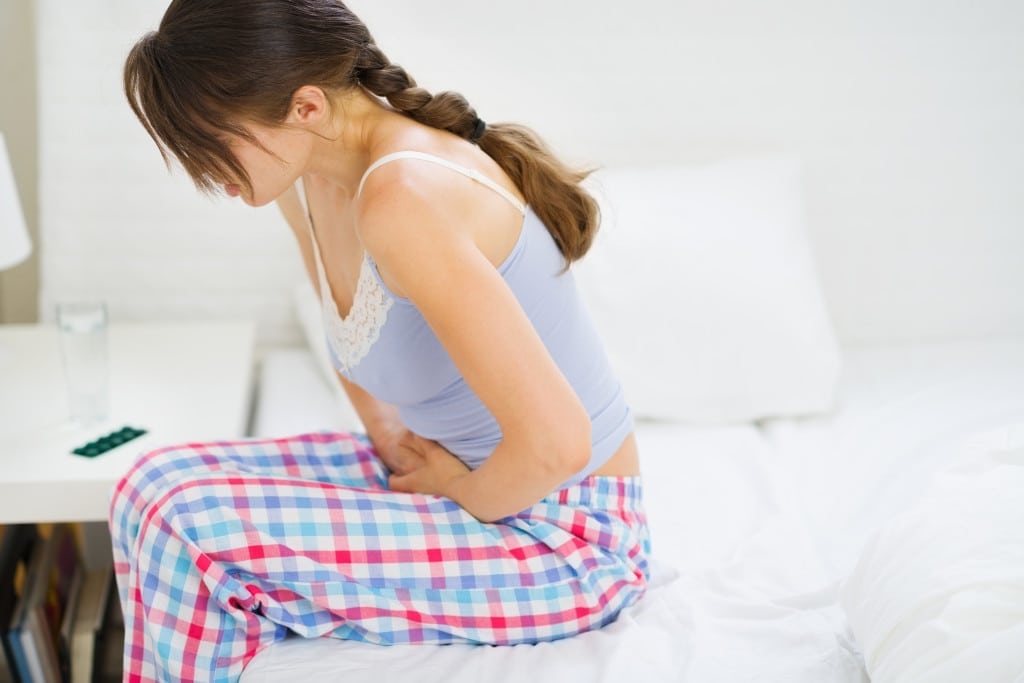 Photo credits: